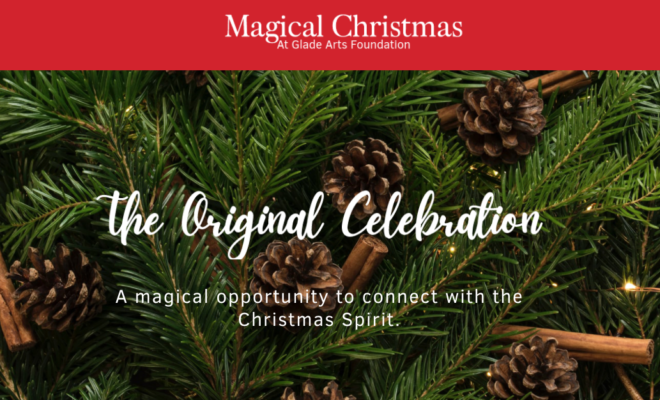 Art & Culture
Glade Arts Foundation Presents "The Magical Christmas Experience"
By |
THE WOODLANDS, TX – Mexican artist Horacio Lecona debuts his Magical Christmas Experience tonight at The Glade Arts Foundation in The Woodlands, Texas with a run through January 17, 2021.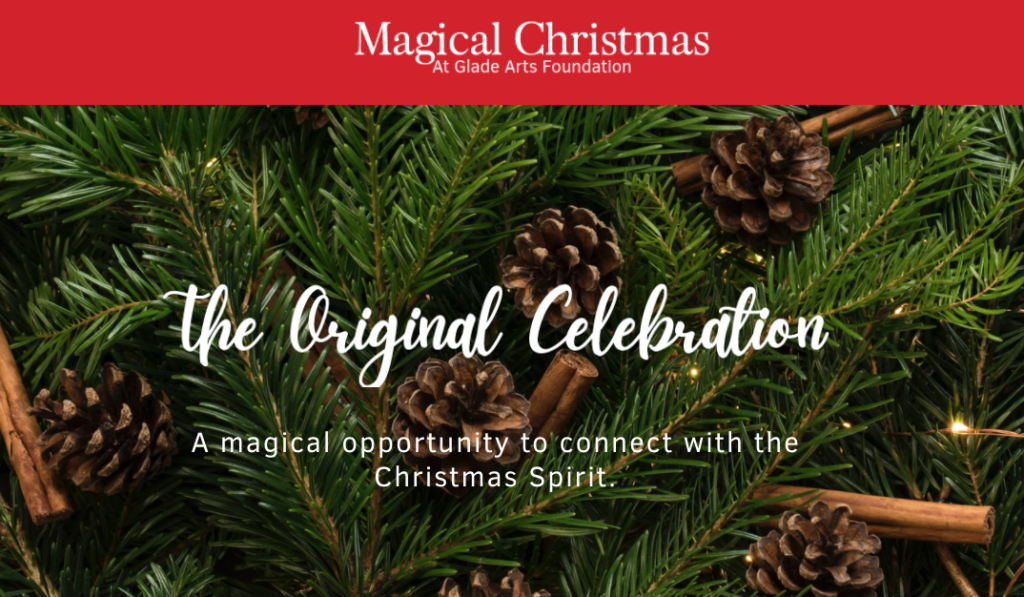 In The Magical Christmas Experience, Lecona and his Mexican artist collective create a meditative indoor and outdoor sight and sound immersive experience at The Glade Arts Foundation. Through curated video projections paired with accompanying music that you listen to on your own headphones or ear pods through your smart phone, you walk through a poetic journey that replaces the commercialism of the holiday season with reconnection to oneself and nature.
"Through a series of projected video images, lights and music (both crafted and natural), I hope this unique installation with help humankind renew itself," explains Lecona. "My goal is for people to use the experience as a time of reflection, gratitude, and a safely shared uplifting experience with family and friends during this isolating time of the coronavirus."
The Magical Christmas Experience leads you through several thematic environments with selected audio synced with corresponding video projections—some as large as 35 feet across bathed upon outdoor tree groupings! In the first "chapter" of the show, Lecona pairs stunning NASA imagery of the sun with a stirring song about being light. Later, we are in a room that honors the sacred geometry of nature and then discover another environment which has been transformed into a colorful ode to the Three Wise Men who visited baby Jesus.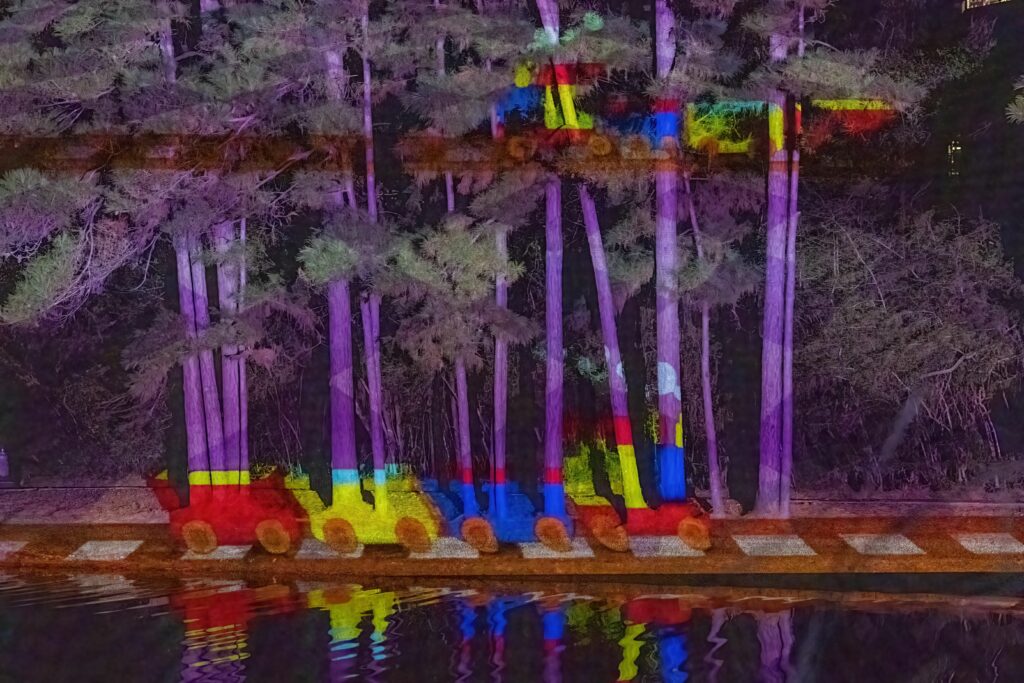 Here is how The Magical Christmas Experience works:
Visit www.magicalchristmas.live and pay a fee to connect with the music to be played through your own headphones or ear pods on your smartphone.
Choose either a day or night experience at The Glade Arts Foundation.
Arrive 15-minutes prior to the start time with headphones or ear pods and smart phone and your mask covering your nose and mouth.
Await Glade staff to direct you into the exhibit at socially distanced intervals.
Dress warm as you will be walking indoors and outdoors at your own pace/desire.
Return as many times as you wish and enjoy.
"This is a mask-required, socially distanced indoor and outdoor walking art experience where you bring your own smartphone and headphones or ear pods to listen to an accompanying audio track. This was thoughtfully designed to further reduce chances of coronavirus transmission and is self-paced—stay as long in each space as you desire," says Dragos Tapu, Co-Founder of The Glade Arts Foundation.
Lecona is an artist and beloved arts and culture steward from Mexico where he runs Creativa Group International. Previously, he served as the Artistic Director of the Compañía Nacional de Danza and later, Nacional Dance Coordinator at the Instituto Nacional de Bellas Artes. Later, he led the US-Mexico Fund for Culture where he designed and developed several exchange programs for the arts and culture communities of both countries such as "Cultural Contact" and "Mexico Gateway to the Americas." Early in his arts career, Lecona served as the Creative Director for the celebration of the Bicentenary of the Independence of Mexico, then as a Board Member for The International Society for the Performing Arts (ISPA) and myriad other arts organizations.
"We hope families will use this art installation as a way to unwind from the stress of the holidays and the global pandemic and let the power of art and nature inspire you," says Lisa Fuller Harra, President of The Glade Arts Foundation. "Please know there are two shows: day and night – with different experiences. I encourage you to experience both."
The Magical Christmas Experience schedule is as follows:
Monday – Wednesday:

Daylight: 12:00 PM to 6:00 PM / Evening: 6:00 PM to 9:00 PM

Thursday -Saturday:

Daylight: 12:00 PM to 6:00 PM / Evening: 6:00 PM to 11:45 PM

Sunday:

Daylight: 3:00 PM to 6:00 PM / Evening: 6:00 PM to 9:00 PM
Audio ticket pricing (ranging from $5.00 to $35.00) and payment is through www.magicalchristmas.live.
Reminder to please bring your own smartphone and headset or ear pods and mask. For more information visit www.gladeartsfoundation.com.