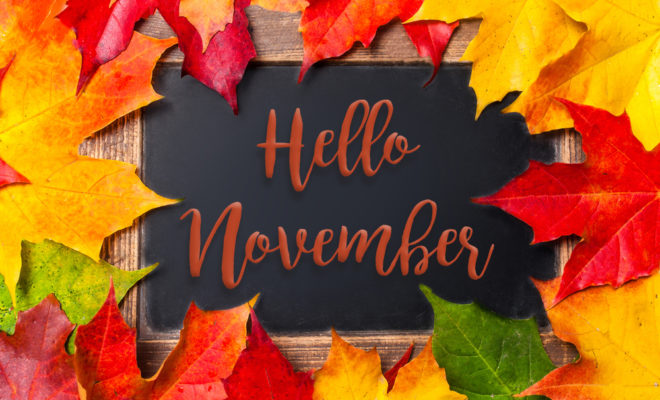 Events
31 Things To Do in November
By |
Hello Woodlands's "31 Things To Do" monthly guide highlights events, activities, and things to do this November in The Woodlands and Montgomery County area that can be enjoyed while practicing social distancing PLUS ways to support local during the holidays. Be sure to check back on Hello Woodlands for updates!
If there is any opportunity for the Hello Woodlands team to help communicate news, important updates, and/or highlight a story or need, please let us know by emailing info@hellowoodlands.com.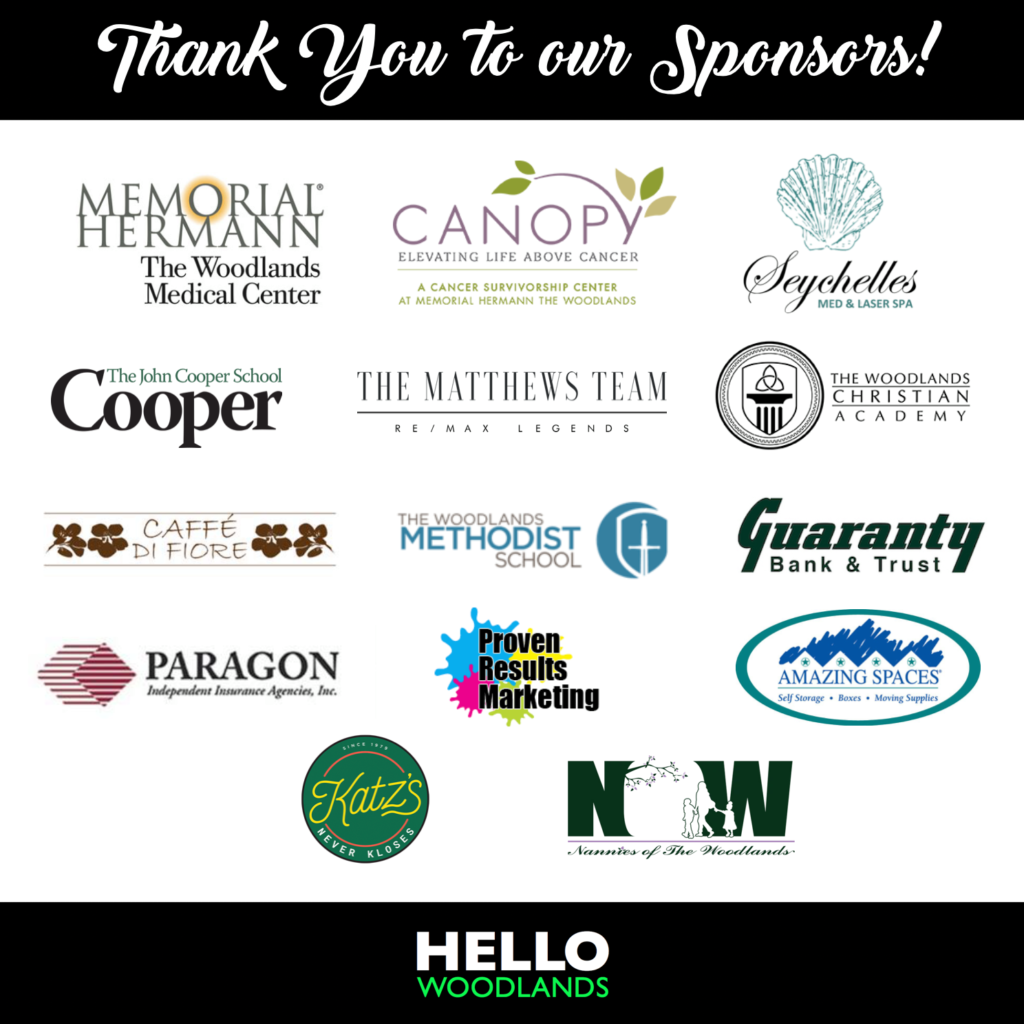 NOVEMBER 2020
THINGS TO DO
*Please note that events, programs and details are subject to change due to the current environment and regulations, orders and recommendations due to COVID-19.
November 2020 – Classes and Programs at Canopy Cancer Survivorship Center – Canopy is open for classes and programs! Canopy is a cancer survivorship on the campus of Memorial Hermann The Woodlands. Canopy is open to men and women, no matter where you were treated, and for any kind of cancer. If your life has been impacted, whether you were the patient or the caregiver, you have a safe haven at Canopy. For more information please call the Canopy front desk at 713.897.5939 or visit https://bit.ly/HelloCanopy
Take a Private Tour of The Woodlands Christian Academy's 40 Acre Campus – With 40 acres and small class sizes, The Woodlands Christian Academy is excited to offer future warrior families a safe, socially distanced private campus tour. Touring campus is a great way to experience Woodlands Christian! The private campus tour will include a brief overview of school history, mission, leadership, philosophy of education, the application process and a walking tour of our beautiful campus. You can view the upgrades made to create a controlled environment and healthy campus. Lower school (Pre-K – 4th grade), middle school (5th – 8th grade) and high school (9th -12th) programs are introduced, providing an excellent overview of a Warrior education. You can also take an online virtual tour here. To schedule a private tour, please contact Director of Admissions, Amanda French at (936) 271-3104.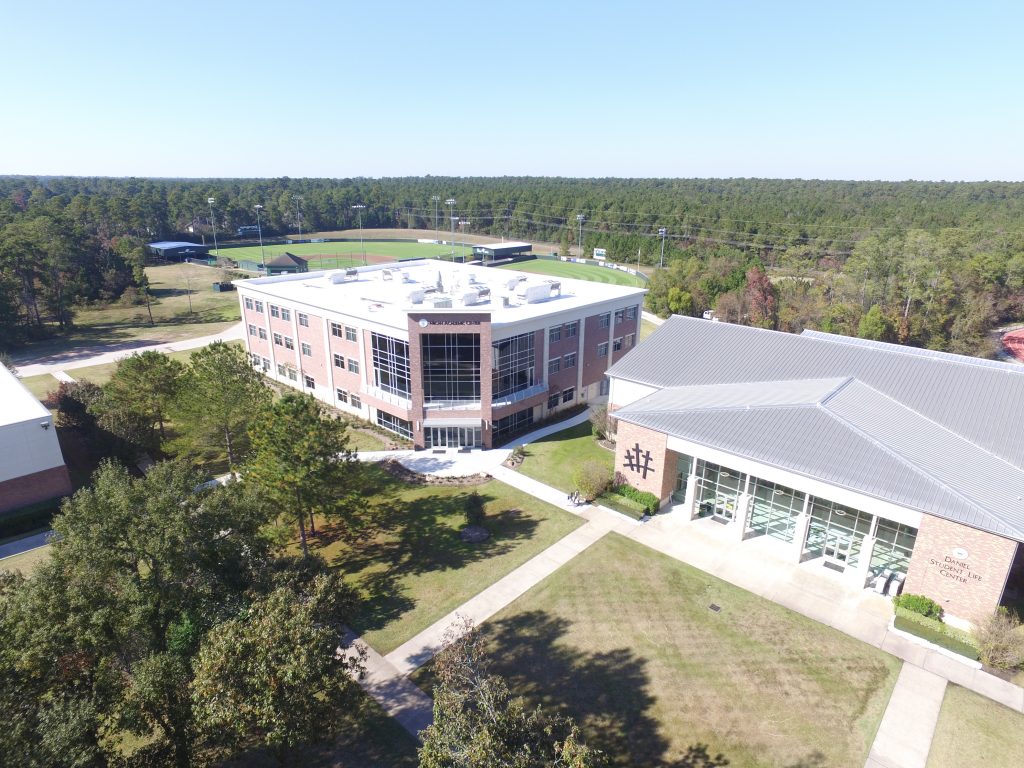 Visit Local Farmer's Markets

Thursdays from 4:30-7:30pm – Montgomery Sip-n-Stroll Farmers Market – Enjoy fantastic handmade products, produce, live music, food trucks, beverages supporting local vendors and businesses in beautiful historic downtown Montgomery.
Fridays from 2:30-6:30pm – Old Town Spring Farmers Market – Old Town Spring hosts a Friday Farmer's market with farm grown, hand crafted, hand made and specialty items from local businesses, farms and boutiques come out to show you the goods.
Saturdays from 8am to 12pm – The Woodlands Farmer's Market – Located in the Grogan's Mill Shopping Center, The Woodlands Farmer's Market is home to vendors offering locally grown produce, grass fed beef, Texas handmade artisan cheeses, goat cheese, sustainably cultivated coffee, local honey, breads & pastries, no sugar-added baked goods, prepared tamales, Indian cuisine & Mediterranean food, gluten-free options, and seasonal products.
Saturdays from 9am to 1pm – Farmer's Market on Tamina – Visit the local farmer's market in Magnolia with a family vibe, between 35-50 vendors and a signature complimentary cocktail each week.
Saturday from 9am-1pm – Tomball Farmer's Market – The market is open year round at 205 W. Main Street in Downtown Tomball, TX. TFM provides a unique family and pet friendly shopping experience that you cannot find elsewhere.
November 1 – 30 – Montgomery County Food Bank Mobile Markets will provide pre-packaged bags of groceries at multiple locations this July to residents in need, while supplies last. Stay updated and view mobile markets here
November 1 – The Woodlands Cars & Coffee for a Cause – The outdoor event will be held at Market Street from 6:30 a.m. to 10:30 a.m. To adhere to safety protocol, a distance must be kept between vehicles and masks are encouraged if people are going to gather outside of the group they arrived with. Parking is limited at Market Street and will be on a first-come, first-serve basis. Learn more
November 3 – Election Day
November 5 & 12 – Rock the Row Concert Series – Experience Hughes Landing on scenic Lake Woodlands with live music Thursday evenings! Rock the Row features local and regional bands playing a variety of favorites from classic rock and pop to Motown during the summer and fall. Learn more
November 7 – Rainwater Harvesting Workshop Webinar – Rainscaping is the new irrigation, dramatically reducing your water use while making your plants healthier. The webinar helps you make best choices for your landscape from several rain catchment methods. Registration is required to receive an invitation to the webinar. Learn more
November 7 – Out of the Darkness Greater Houston Area Drive Through Event – The Walk is still happening, just in a new and creative way! At the event you will be able to pick up T-shirts and community resources, participate in a memorial event, drop off donations, and purchase merchandise -entirely from your car at the Parking Lot at Six Pines and Lake Robbins. Learn more
Advertisement
November 9 – Habitat for Heroes Veterans Build Fundraising Event – The third annual Habitat for Heroes Veterans Build fundraising event, November 9, 2020, from 6:00 – 9:00 p.m., will be held at Zanti Cucina Italiana. Learn more
November 11 – The Woodlands Township Veterans Day Tribute – The Veterans Day Tribute in Town Green Park will feature a presentation of colors, musical performances, keynote speaker and more. A special military Care Package Drop-Off Booth with be set up during the Veterans Day Tribute to accept donations of recommended items to be shipped to the troops. Learn more
November 14 – 3R Drive-Thru Event – Celebrate America Recycles Day at the 3R Drive-Thru Event! Located at the Parks, Recreation & Environmental Services FacilityAddress (8203 Millennium Forest), the event from 9am to 12pm celebrates the importance of recycling in our community and offers free opportunities to recycle items that cannot be recycled in curbside carts. The safety of volunteers, staff and residents is the highest priority. All volunteers and staff will wear face coverings when working. Participants are required to wear a face covering while items are being removed from the car. Learn more at https://www.thewoodlandstownship-tx.gov/3rbazaar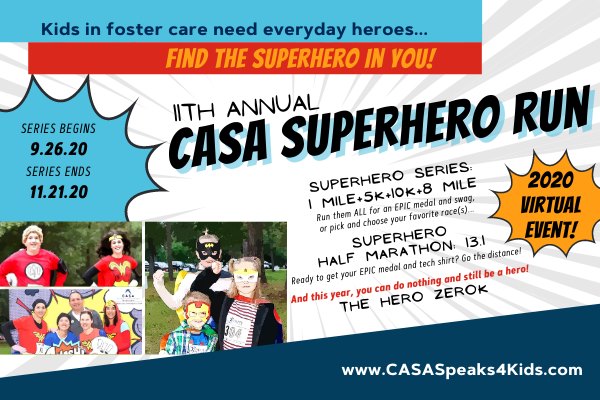 November 27-29 – Vitacca School for Dance, Woodlands presents The Nutcracker – Bring your family and friends on Clara's magical journey from her home on Christmas Eve into the Land of Snow and Kingdom of Sweets. The Nutcracker is the perfect introduction for children to the wonderful world of ballet. All ages are welcome. Enjoy this season's performance at The Woodlands Resort while seated at a socially distanced, family specific, audience table. Audience tables sold in two, three, four, six and eight seats. For tickets or more information visit www.VitaccaDance.com.
November 28 – Southern Star Brewing 5K Beer Run – The event starts and finishes at the Southern Star Brewing Co. One water stop at the 1.5 mile point will be manned by Toys for Tots. After cooling off, runners can hit the tasting room where they will recieve a finisher glass and up to 4 x 8oz tastings. Learn more
Visit the Hello Woodlands Calendar for updates on postponed dates, cancelled events, and be sure to stay tuned for more details.Advertisement
GIVE BACK
Due to the current COVID-19 pandemic, nonprofits are in need now more than ever. Organizations are working hard to maintain the quality of care they have always provided to our community.
Hello Woodlands' ongoing series "Nonprofit of the Month," featuring Randy Lovelace of Paragon Independent Insurance Agencies, spotlights several of these nonprofits. Learn more about the nonprofits' missions and meet the people behind them here.
Learn more about the Hello Woodlands Nonprofit of the Month, Journey Home, and watch our video interview here.
SUPPORT LOCAL during the holidays
Doing one of these things will be greatly appreciated by the local businesses this holiday season. Please join us by showing your support!
Purchase gift cards online and use as a gift for the holidays!
Order to go, takeout or delivery from local restaurants for dinner or Thanksgiving.
Shop online! Support your favorite local retailer, artists, author, musician, etc. by buying their digital or physical products. It's not too early to start Christmas shopping!
Make a donation, tip or contribution online to show your support to a local nonprofit organization in need.
Support local musicians, entertainers, and performers by purchasing their merchandise, buying music (songs/albums), streaming music online, and promoting to friends online.
Support local authors! Purchase a book from a local bookstore by a local author. Stay tune for interviews and book features in upcoming articles on Hello Woodlands!
Event cancelled? Instead of asking for a refund, consider donating the funds to the small business, nonprofit or charity who needs the funds during this time.
Purchase a holiday or Christmas card from a local boutique or retailer to send an encouraging message to a friend, family member or loved one. Words of kindness and hope during this difficult time is a great way to offer your support!
Visit our online calendar, subscribe to our Email Newsletter, follow us on social media at @HelloWoodlands, and check back for a list of 31 things to do in December 2020!
Contact us at info@hellowoodlands.com to tell us about updated events and more ways we can share about helping our community, supporting local businesses, and things to do in The Woodlands and Montgomery County.
Thank you for your support!