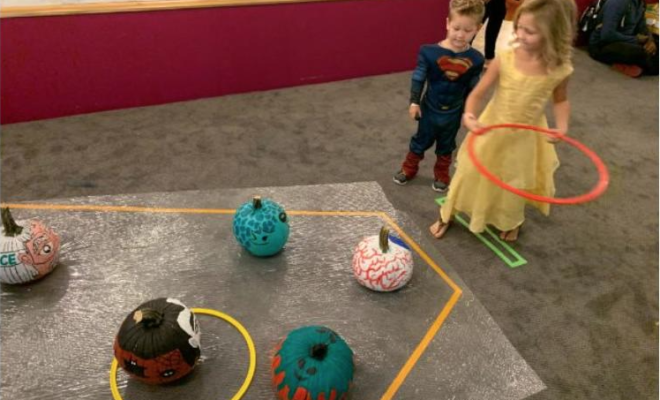 Events
"SpookTacular" Halloween Day Celebration at The Woodlands Children's Museum
By |
THE WOODLANDS, TX — The Woodlands Children's Museum will skip the candy and the fright and offer a daytime Halloween carnival that is sure to treat its youngest guests with "booful" delight!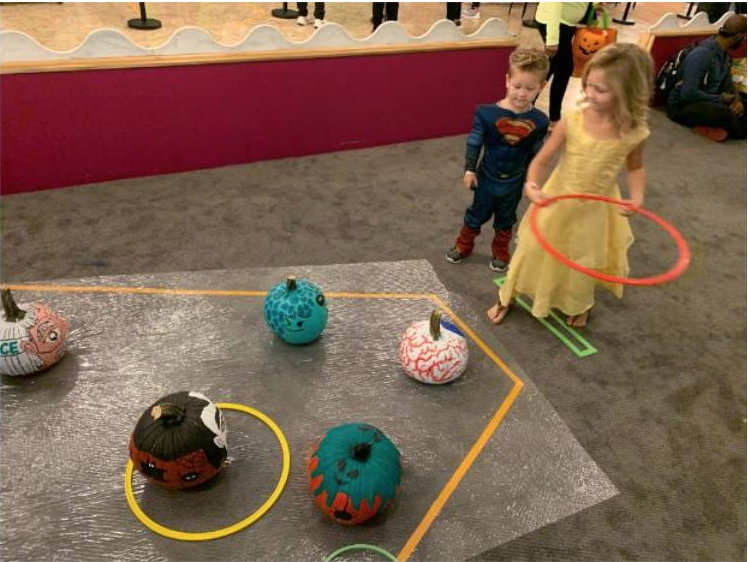 The Woodlands Children's Museum is once again hosting its annual SpookTacular event from 10:00 a.m. to 5:00 p.m. on Saturday, October 31st. Dress in costume and enjoy live music with Tom's Fun Band, non-scary magic with Professor Hughdini, Monster Mash reading with Ms. Jan, slime making, face painting, mummy wrapping, age-appropriate games, and Halloween-themed art projects perfect for little ones under age 7.
"This is one of our favorite events each year," stated Angela Colton, the museum's Executive Director. "We adore watching the children dig for spooky treasure in our sensory bins, play ring toss with the pumpkins, bob for marshmallows on a string and knock over monster pins in our bowling game. It creates wonderful memories for families in a safe and enriching environment. Instead of sugary treats, we give small prizes for children to enjoy."
Understanding that Halloween can be a scary time for toddlers, the museum is decorated in a colorful theme that is designed for smiles and laughter. Crowd size and noise are also limited so that young children are not overwhelmed.
This year, the museum will offer six session times: 10am-12pm, 11am-1pm, 12pm-2pm, 1pm-3pm, 2pm-4pm, and 3pm-5pm. Staff will be cleaning and disinfecting throughout the day. Visitors are required to wear PPE masks, use provided hand sanitizer and have their temperature taken upon entering the museum. Children under 10 will not be required to wear a mask…except, hopefully, all young ones will be in costume. Purchasing timed-ticketing is encouraged on the museum's website at www.woodlandschildrensmuseum.org. Tickets are $5 for members and $10 for non-members. The museum is open for the SpookTacular event only.
No re-entry is allowed during the event. For each adult ticket purchased, guests will be entered to win a $100 gift card to Tommy Bahama restaurant.
For the most up to date information about the museum and the SpookTacular event, follow the museum on Facebook @TheWoodlandsChildrensMuseum and on Instagram and Twitter @TheWoodlandsCM.
The museum is located in the Panther Creek Village Center at 4775 West Panther Creek Drive, Suite 280, The Woodlands, Texas 77381.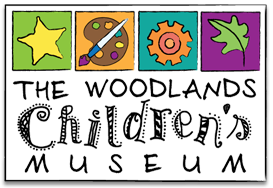 The Woodlands Children's Museum, a 501(c)3 nonprofit organization, was founded out of a desire to meet the community's proven need for a positive environment where children and their families can learn, play and make special memories throughout the year. At the museum, fun and learning go hand in hand, whether children are creating art, singing along to a musical performance or conducting a science experiment. The museum also has made it a priority to bring children multi-ethnic and multicultural experiences that celebrate cultural and global differences and strengthen common bonds. Programs frequently are delivered in partnership with other nonprofit organizations, always with the goal of making a positive difference in the life of a child. For more information, visit woodlandschildrensmuseum.org.