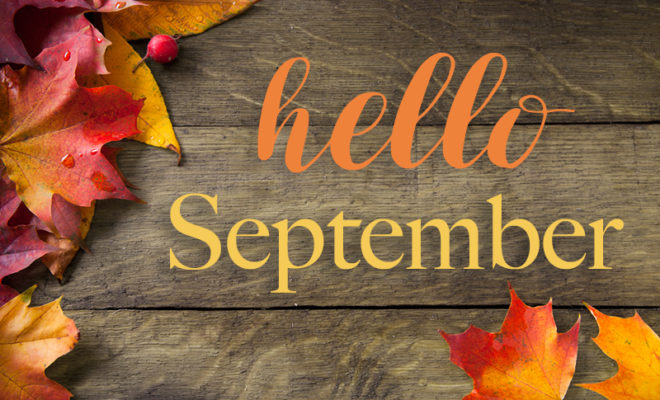 Events
31 Things To Do in September
By |
Hello Woodlands has updated its "31 Things To Do" monthly guide for September in light of COVID-19 to focus on ways to contribute to our community in addition to providing a list of things to do in The Woodlands and Montgomery County area that can be enjoyed while practicing social distancing. Be sure to check back on Hello Woodlands for updates!
If there is any opportunity for the Hello Woodlands team to help communicate news, important updates, and/or highlight a story or need, please let us know by emailing info@hellowoodlands.com.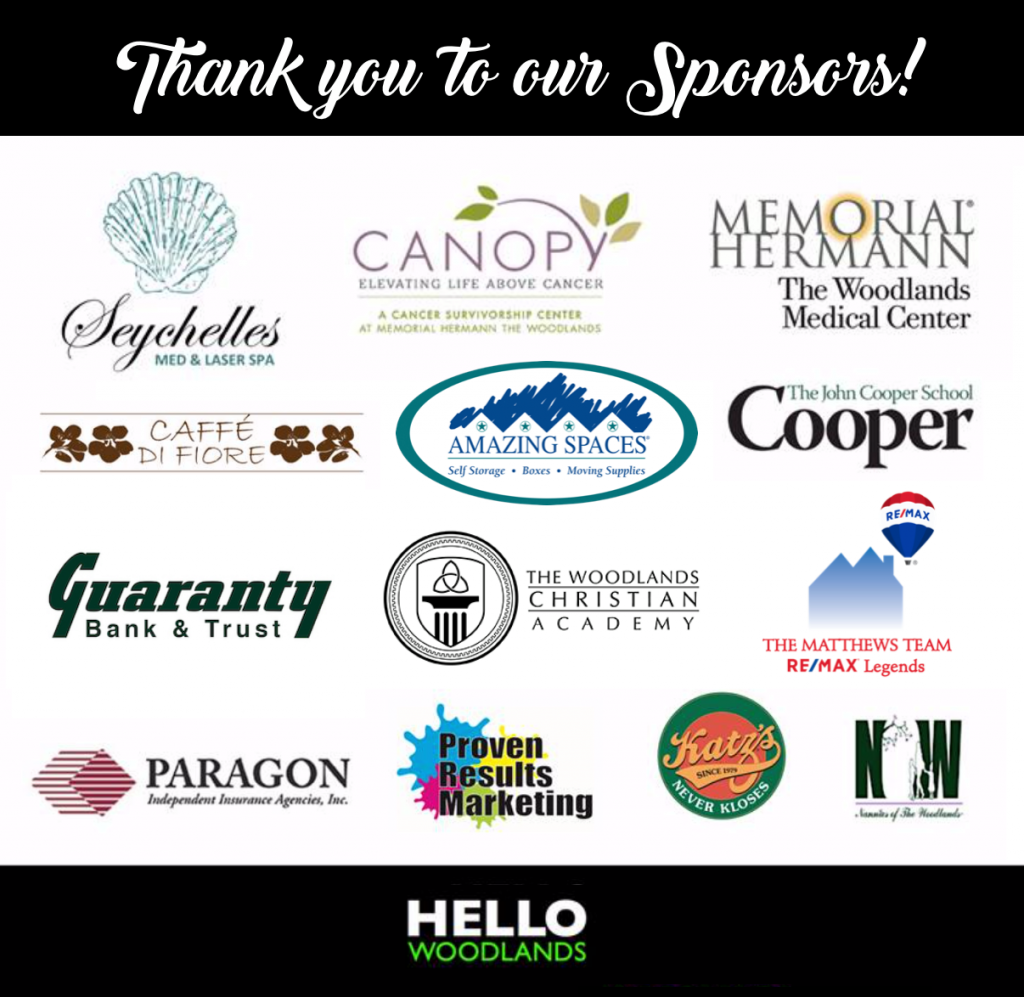 SEPTEMBER 2020
THINGS TO DO
*Please note that events, programs and details are subject to change due to the current environment and regulations, orders and recommendations due to COVID-19.
Take a Private Tour of The Woodlands Christian Academy's 40 Acre Campus – With 40 acres and small class sizes, The Woodlands Christian Academy is excited to offer future warrior families a safe, socially distanced private campus tour. Touring campus is a great way to experience Woodlands Christian! The private campus tour will include a brief overview of school history, mission, leadership, philosophy of education, the application process and a walking tour of our beautiful campus. You can view the upgrades made to create a controlled environment and healthy campus. Lower school (Pre-K – 4th grade), middle school (5th – 8th grade) and high school (9th -12th) programs are introduced, providing an excellent overview of a Warrior education. You can also take an online virtual tour here. To schedule a private tour, please contact Director of Admissions, Amanda French at (936) 271-3104.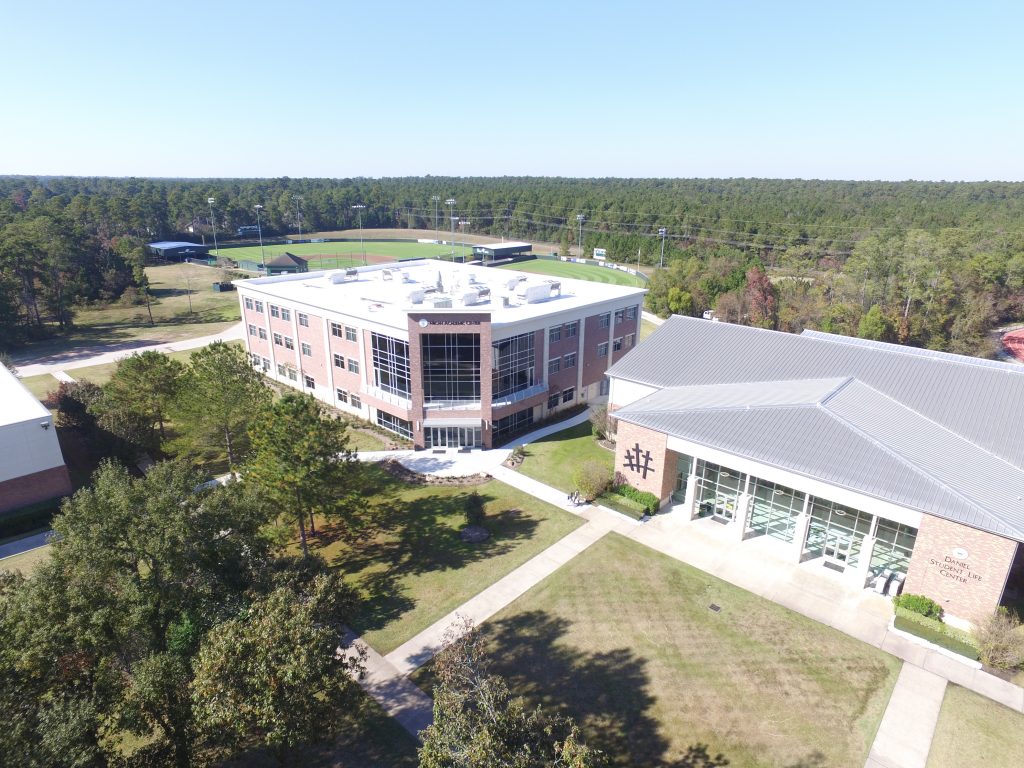 September 2020 – Register for Online Maternity and Women's Health Classes – At Memorial Hermann Health System, their facilities offer a patient-centered, multidisciplinary approach to deliver safe, comprehensive, quality care to women of all ages. Memorial Hermann provides a full range of specialized services, offering patients advanced maternity, high-risk pregnancy, fetal, neonatal, gynecology, urologic, bone and breast care. Learn more, view labor and deliver resources, and register for online classes here.
September 2020 – Classes and Programs at Canopy Cancer Survivorship Center – Canopy is officially open for ALL classes! Please be patient, as not all instructors are comfortable returning. Canopy is a cancer survivorship on the campus of Memorial Hermann The Woodlands. Canopy is open to men and women, no matter where you were treated, and for any kind of cancer. If your life has been impacted, whether you were the patient or the caregiver, you have a safe haven at Canopy. For more information please call the Canopy front desk at 713.897.5939 or visit https://bit.ly/HelloCanopy
Visit Local Farmer's Markets

Thursdays from 4:30-7:30pm – Montgomery Sip-n-Stroll Farmers Market – Enjoy fantastic handmade products, produce, live music, food trucks, beverages supporting local vendors and businesses in beautiful historic downtown Montgomery.
Fridays from 2:30-6:30pm – Old Town Spring Farmers Market – Old Town Spring hosts a Friday Farmer's market with farm grown, hand crafted, hand made and specialty items from local businesses, farms and boutiques come out to show you the goods.
Saturdays from 8am to 12pm – The Woodlands Farmer's Market – Located in the Grogan's Mill Shopping Center, The Woodlands Farmer's Market is home to vendors offering locally grown produce, grass fed beef, Texas handmade artisan cheeses, goat cheese, sustainably cultivated coffee, local honey, breads & pastries, no sugar-added baked goods, prepared tamales, Indian cuisine & Mediterranean food, gluten-free options, and seasonal products.
Saturdays from 9am to 1pm – Farmer's Market on Tamina – Visit the local farmer's market in Magnolia with a family vibe, between 35-50 vendors and a signature complimentary cocktail each week.
Saturday from 9am-1pm – Tomball Farmer's Market – The market is open year round at 205 W. Main Street in Downtown Tomball, TX. TFM provides a unique family and pet friendly shopping experience that you cannot find elsewhere.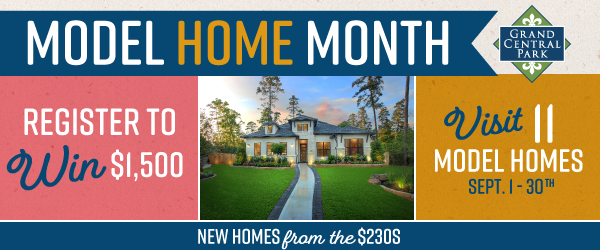 September 3 & 10 – Waterway Nights Summer Concert Series – Enjoy live music by local and regional performers from 7 to 9 p.m. in the picturesque setting of Waterway Square at Waterway Nights. Taking place this summer, Waterway Nights makes for an eventful night out in The Woodlands Town Center. Learn More
September 5 – GreenUp: Fall Sweep – Help keep The Woodlands looking clean and green. Join GreenUp: Fall Sweep, a Township-wide litter cleanup day! In light of the annual Earth Day GreenUp cancellation in March, the Township encourages individuals and family groups to organize their own cleanup on Saturday, September 5, 2020. Note: This is a social-distancing event. Participants are encouraged to observe COVID-19 guidelines: Stay in small groups (five or less), practice social distancing, wear face coverings, and keep hands clean to stay safe. Learn more at https://bit.ly/GreenUpFallSweep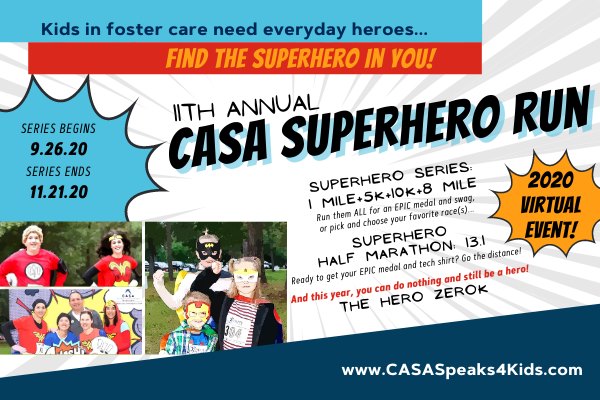 September 26 – Woodlands Landscaping Solutions – The region's premier gardening and landscaping event will be offered as a a drive-though this year. No need to leave the car as you receive free native plants, supplies, and educational material to help you garden, save water, beautify your landscape, attract bees and butterflies and much more. A week-long online education series follows. Learn More
Visit the Hello Woodlands Calendar for updates on postponed dates, cancelled events, and be sure to stay tuned for more details.Advertisement
GIVE BACK
Due to the current COVID-19 pandemic, nonprofits are in need now more than ever. Organizations are working hard to maintain the quality of care they have always provided to our community.
Hello Woodlands' ongoing series "Nonprofit of the Month," featuring Randy Lovelace of Paragon Independent Insurance Agencies, spotlights several of these nonprofits. Learn more about the nonprofits' missions and meet the people behind them here.
SUPPORT LOCAL
Doing one of these things will be greatly appreciated by the local businesses. Please join us by showing your support!
Purchase gift cards online and use later.
Order to go, takeout or delivery from local restaurants
Shop online! Support your favorite local retailer, artists, author, musician, etc. buy buying their digital or physical products.
Continue taking classes by video from your instructor (or buy digital course, FaceTime, Zoom Video Conference, etc.).
Make a donation, tip or contribution online to show your support.
Share on social media! Like a local business's Facebook and Instagram page, subscribe to their YouTube channel, comment on a post, and share a post with your friends.
Leave an online review. Have a great experience and love their products or services? By adding a positive review on Google or Facebook, you are helping the business potentially gain more customers – and brighten their day!
Support local musicians, entertainers, and performers by purchasing their merchandise, buying music (songs/albums), streaming music online, and promoting to friends online.
Support local authors! Purchase a book from a local bookstore by a local author. Stay tune for interviews and book features in upcoming articles on Hello Woodlands!
Event cancelled? Instead of asking for a refund, consider donating the funds to the small business, nonprofit or charity who needs the funds during this time.
Send an encouraging message, note, email or comment on an online post. Words of kindness and hope during this difficult time is a great way to offer your support.
Visit our online calendar, subscribe to our Email Newsletter, follow us on social media at @HelloWoodlands, and check back for a list of 31 things to do in October 2020!
Contact us at info@hellowoodlands.com to tell us about updated events and more ways we can share about helping our community, supporting local businesses, and things to do in The Woodlands and Montgomery County.
Thank you for your support!