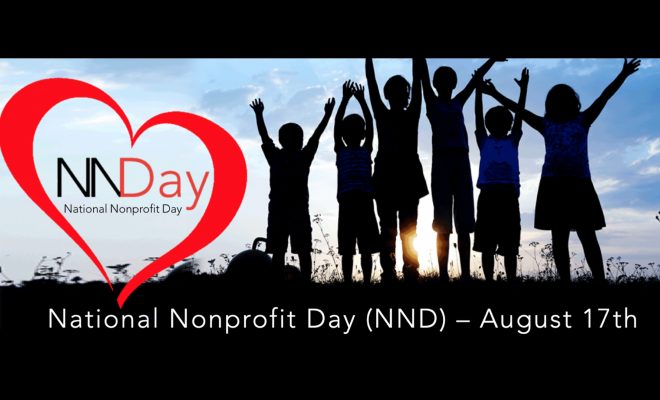 Events
Local Nonprofits to Support for National Nonprofit Day, August 17
By |
MONTGOMERY COUNTY, TX – Celebrate and support the nonprofits that give back to our community in honor of National Nonprofit Day, August 17, 2020. Many nonprofits are now able to accept volunteers and are having virtual or socially distanced fundraising events.
There is something everyone at every age can do, from spending time with animals, attending a sporting clays event, purchasing a to-go meal that gives back, volunteering as a family, shopping at a resale store, participating in a virtual race, attending a virtual happy hour styling event, shopping handcrafted goods on Etsy, caring for an equine therapy horse, and many more options to keep our nonprofits and our community thriving. Support these nonprofits on National Nonprofit Day, or any day!
Some nonprofits are still holding fundraising events, either virtually or with social distancing and COVID-19 safety precautions. Check the Hello Woodlands calendar page for upcoming events.
Hello Woodlands' ongoing series "Nonprofit of the Month," featuring Randy Lovelace of Paragon Independent Insurance Agencies, spotlights several of these nonprofits. Learn more about the nonprofits' missions and meet the people behind them here.
The following are some local nonprofits to consider supporting:
---
Abundant Harvest – The Abundant Harvest Food Truck, a part of St. Isidore Episcopal Church, gathers people around the table, nourishing them physically and spiritually. The kitchen takes food that is not saleable by a grocery store, and uses it to bring a mobile food pantry and pop-up restaurant to the community. Abundant Harvest serves zip codes 77373, 77380, 77381, 77382, 77384, 77385, 77386, 77388, 77389.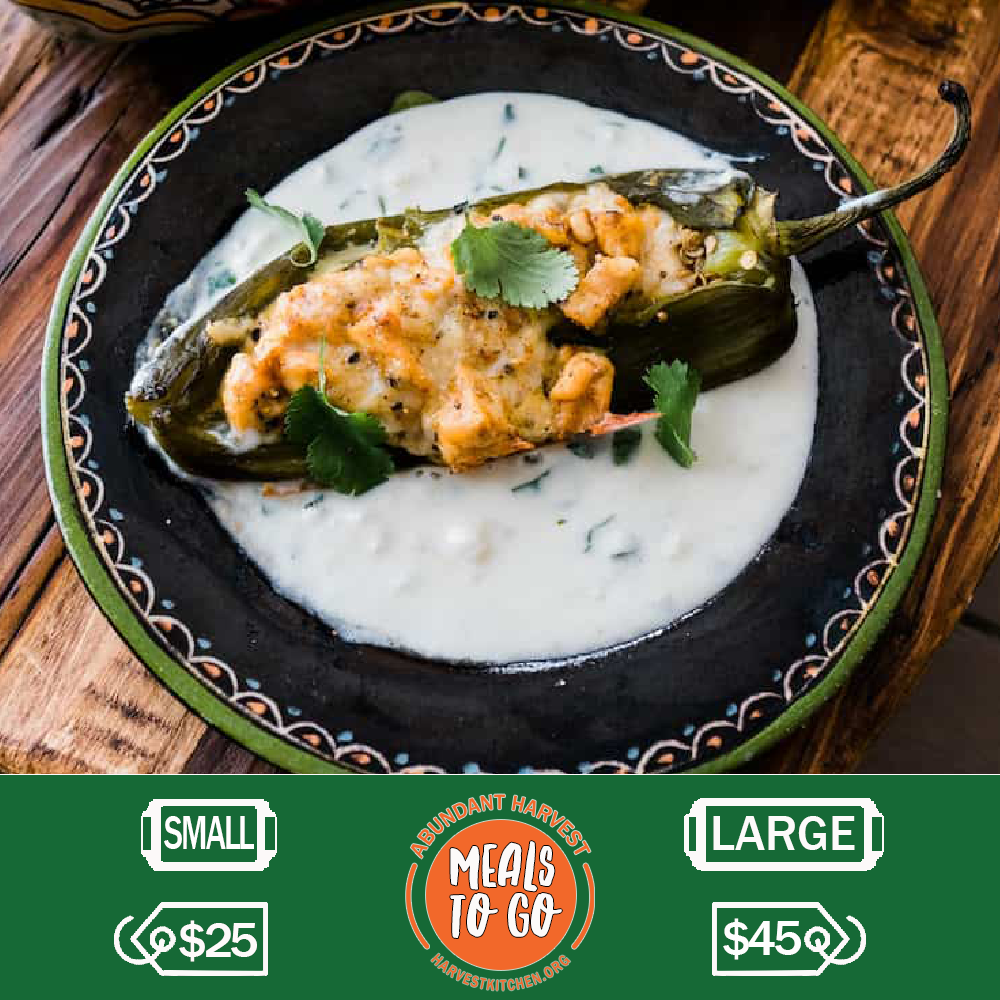 ---
Angel Reach – Angel Reach is a faith-based nonprofit organization that helps children and youth between the ages of 16-24 that have aged out of foster youth and those at-risk of homelessness in the community achieve their full potential in spite of the obstacles placed on them by broken families and a broken system.
---
---
Bears Etc. – Bear and Exotic Animal Rescue Sanctuary exists to provide a permanent, community-based, self-sustainable refuge for displaced exotic and wild animals and educate others about the natural world.
---
Canopy Cancer Survivorship Center – Canopy is the first-of-its-kind cancer survivorship center in Montgomery County on the campus of Memorial Hermann The Woodlands, offering a wide variety of programs and services to address the emotional, physical and social needs of those touched by cancer. Canopy is open to men and women, no matter where you were treated, and for any kind of cancer. If your life has been impacted, whether you were the patient or the caregiver, you have a safe haven at Canopy.
---
Children's Books on Wheels – Children's Books On Wheels was established in 2005 as a 501c3 nonprofit offering access to free books to all communities in Montgomery County. Seventy five percent of the population served by CBOW are at or below the poverty level. The mission of Children's Books on Wheels is to promote literacy by providing books and educational literature to Pre-K through 12 grade children and their families.
---
Community Assistance Center – Community Assistance Center (CAC) is a private, nonprofit agency that serves residents of Montgomery County, Texas who are experiencing an unexpected financial need or crisis. CAC offers assistance with rent/mortgage, utilities, food, and clothing for individuals in Montgomery County facing a temporary financial crisis.
---
Compassion United – Compassion United was founded by the Redus Family in 2006 when they woke up on a Saturday morning and made breakfast tacos to take to the homeless in Conroe, TX. Since that morning, the ministry of Compassion United has grown to serve in various parts of the county bringing hope and solutions to the youth, the poor, the homeless, the addicted and the rejected.
---
Court Appointed Special Advocates (CASA) – Child Advocates of Montgomery County provides and promotes court-appointed volunteer advocacy so that every abused and neglected child can have the opportunity to thrive in a safe, nurturing, permanent home.
---
Family Promise – Family Promise of Montgomery County provides a 90 Day Program in partnership with local congregations to provide shelter, meals, transportation, and compassionate assistance for homeless families with children.
---
God's Garage – God's Garage repairs and gives away vehicles to single mothers of dependent children, widows, and wives of deployed military. God's Garage does not charge for labor and help cover the expense of parts as much as possible. The nonprofit also gives vehicles away to those in need.
---
Henry's Home Horse & Human Sanctuary – Henry's Home is a 501c3 nonprofit horse sanctuary run completely by volunteers and donations. The sanctuary rescues neglected and abandoned horses and offers them a forever home and meaningful work in its veterans program. The program offers veterans and emergency responders, and their families equine therapy at no cost.
---
Interfaith of The Woodlands – Fulfilling the vision of building a more loving and caring community through service, Interfaith of The Woodlands' programs and services work with member congregations, corporations, organizations, individuals and other social service agencies to continue Interfaith's tradition of helping those in need who live within its service area. All programs are developed out of community need, and Interfaith's staff is dedicated to providing outstanding service to our neighbors in need.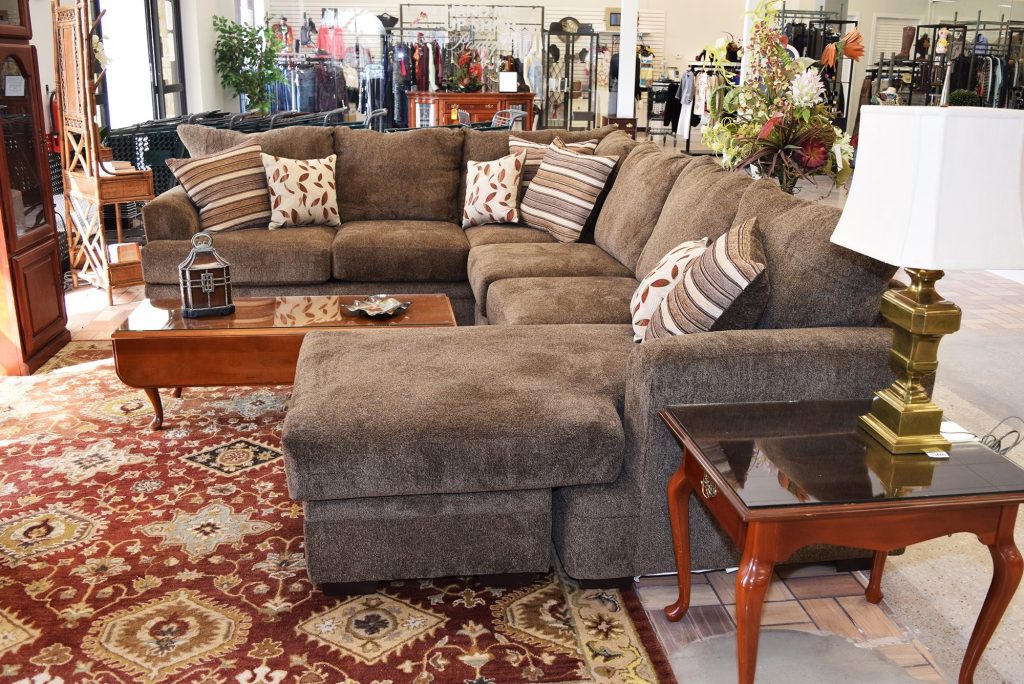 ---
Junior League of The Woodlands – Junior League of The Woodlands, Inc. is an organization of women committed to promoting voluntarism, developing the potential of women and improving communities through the effective action and leadership of trained volunteers. Its purpose is exclusively educational and charitable.
---
Love Fosters Hope – Love Fosters Hope is a nonprofit 501(c)(3) organization bringing hope, healing and a bright future to kids in foster care who have been abused, abandoned and neglected. The organization has many facets, but one purpose: to impact the lives of children and teens in foster care who have been abused, neglected or abandoned. These kids long to experience the acceptance and provisions others often take for granted.
---
Meals on Wheels Montgomery County – Meals on Wheels Montgomery County offers programs designed to support our community and combat top issues of aging: hunger, loneliness, and loss of independence. The nonprofit works to foster independence and dignity for homebound seniors in Montgomery County by providing them with nutritious meals, caring contacts, and transportation.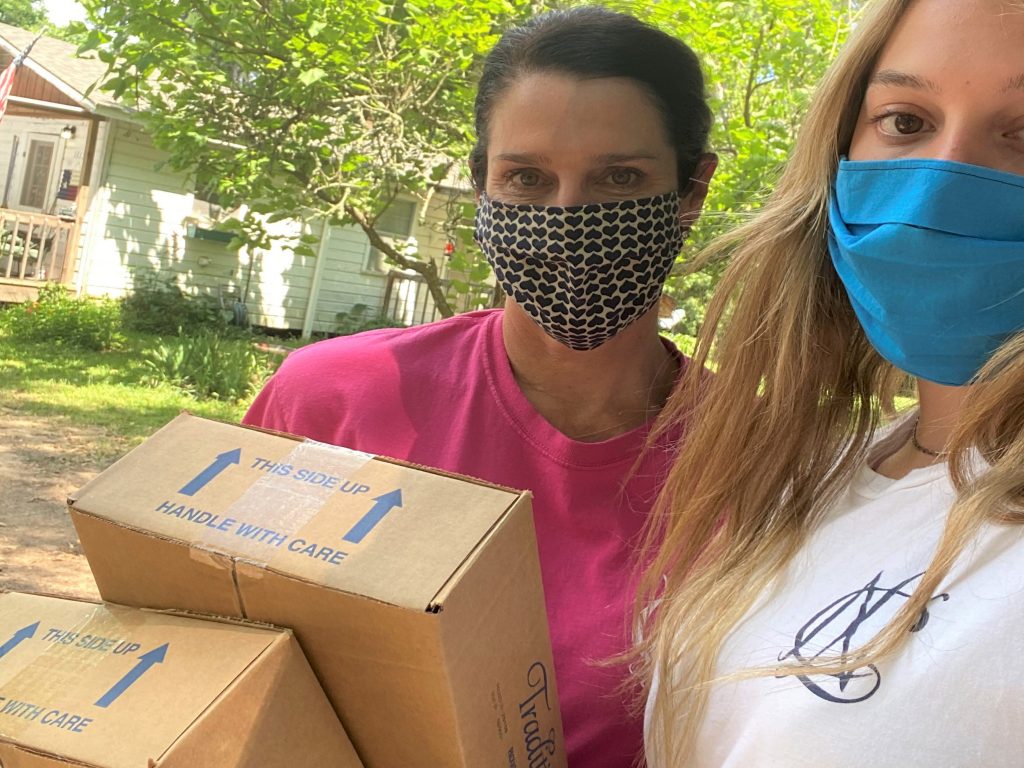 ---
Montgomery County Community Foundation – Montgomery County Community Foundation unites donors' passions with the future by creating legacies that improve the quality of life of Montgomery County residents through post high school scholarships and support of nonprofits serving Montgomery County.
---
Montgomery County Food Bank (MCFB) – MCFB's mission is to unite the community to fight hunger. MCFB works in partnership with retailers and wholesalers to provide a solution for food waste by rescuing food that would otherwise go to the landfill. As a part of its green initiatives program, MCFB operates an onsite Produce Rescue Center that allows it to distribute fresh fruits and vegetables which emphasizes the importance of sustainability and promotes healthy food choices. MCFB's vision of a community where everyone has access to sufficient, nutritious food is possible through the support of our volunteers and our community and corporate partners.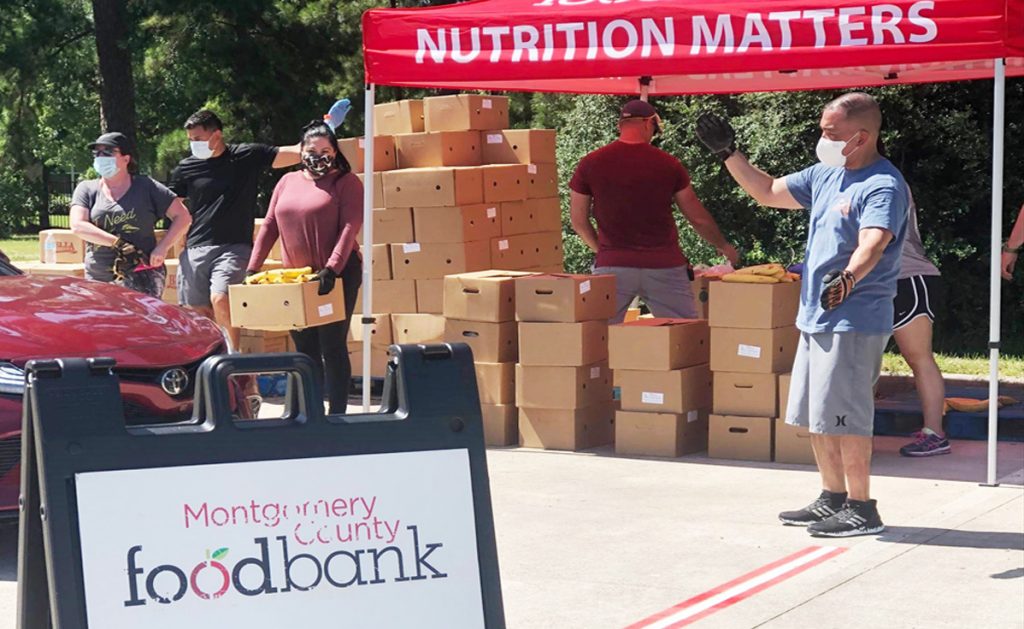 ---
Operation Pets Alive – Operation Pets Alive is a nonprofit, all-volunteer organization striving to elevate Montgomery County to a no-kill community through innovative programs that raise community awareness, reduce the number of dogs and cats that enter shelters, and increase the number of dogs and cats that leave shelters alive.
---
Stronger to Serve – Stronger to Serve is a 501(c)3 nonprofit providing families opportunities to strengthen, serve, and succeed by combining fitness and service. Stronger to Serve offers multiple programs for school-aged children and their families, focused on combining fun fitness with meaningful service to develop strong, compassionate leaders of tomorrow.
---
The Treehouse Center – The Treehouse Center is a residential center for girls 5-17 years old with mental, emotional, and behavior disorders. The center strives to provide the proper guidance girls with troubled pasts and therapies necessary to turn their young lives around.