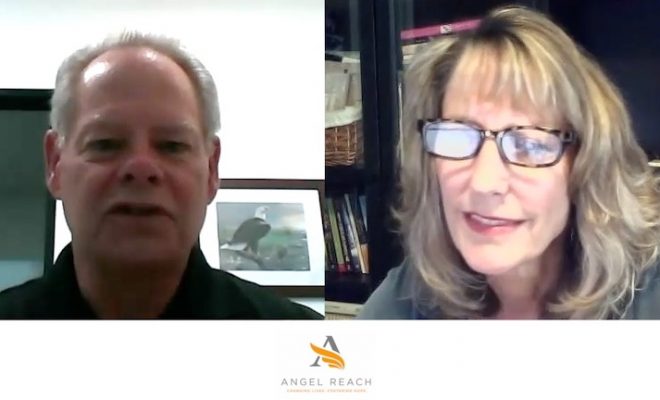 People
Nonprofit of the Month: Angel Reach
By |
Randy Lovelace of Paragon Independent Insurance Agencies introduces the Hello Woodlands Nonprofit of the Month, Angel Reach, and interviews Executive Director, Jean Radach.
Watch our video interview below!
Advertisement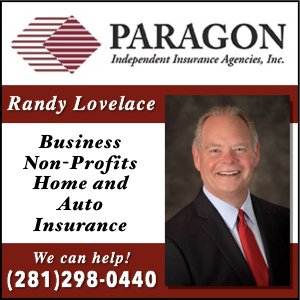 About Angel Reach
Angel Reach is a faith-based nonprofit organization that works with young adults ages 16-24 who have aged out of the foster care system and/or who are homeless. Many of these youth feel lost and alone. They are now on their own and have no place to live. They need our support to help them find their way to becoming emotionally stable and financially independent. Angel Reach is also a ministry that supports families who care for children removed from their homes by Children's Protective Services (CPS).
Angel Reach's mission is "to break the generational cycle of abuse, neglect, and homelessness so individual lives of foster care and community youth can be enhanced."
Angel Reach has been dedicated to the continued development of programs that prevent homelessness for foster care alumni since 2004 and is a 501c3 non-profit organization located in Conroe, Texas. Angel Reach was founded as a ministry to serve Kinship families and their children. Through the years, their focus has expanded to now include three client types:
Kinship Program – children who have been removed from their home because of neglect or abuse who live with a relative
Transitional Living Program – young adults ages 16-24 who have aged-out of foster care that are homeless or at risk of being homeless
Community Youth Outreach (CYO) – young adults between the ages 16-24 who are homeless or at risk of homelessness in Montgomery County, Texas
On Sunday, June 7th, 2020, Angel Reach held their 10th Annual "Always Pursue" Graduation Drive-Thru Celebration Parade in the Harvest parking lot of The Woodlands United Methodist Church. The event featured a graduate friendly environment including photo opportunities in cap and gown, graduate recognition, and gifts and scholarships were awarded. This event was sponsored by Angel Reach and its community partners CASA, Love Fosters Hope and Texas Department of Family and Protective Services. Read more here
Angels Loft, Angel Reach's gently used furniture and home accessories store, is located at 2017 N. Frazier St. in Conroe, Texas and open to the public. Angels Loft sales support the organization's on-going mission to help at-risk former foster youth in the community.
Learn more about Angel Reach and how you can help, give back, and volunteer at angelreach.org.
About Randy Lovelace
To learn more about Randy Lovelace, his "Referral for a Cause" program to help local nonprofit organizations, and of Paragon Independent Insurance Agencies, please call (281) 298-0440, email rlovelace@paragoninsagencies.com or visit www.paragoninsagencies.com/woodlands.