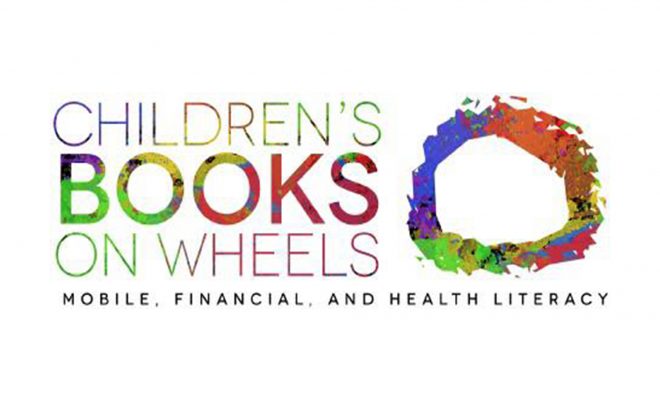 Lifestyle
CBOW Seeking Tech Donations for School Children in Need
By |
CONROE, TX – Children's Books on Wheels (CBOW) is on a mission to provide access to working computers to vulnerable children in the community prior to the beginning of the school year to "leave no child offline." The literacy program, KidsTech, will collect gently used computers, tablets, and accessories beginning Friday, August 7 from 10:00 a.m. – 1:00 p.m. at the CBOW Sleepy Hollow Multipurpose Building, located at 9845 Sleepy Hollow Road in Conroe.
Gently used computers and hardware should be wiped clean of all personal information and data before donating. Acceptable items include 64-bit devices, screens, monitors, and networking hardware, keyboards, hard drives, RAM, chargers, power cords, network cables and display cables- 2015 or later models only. Cosmetic damage and slow computers with at least 2 CPU cores are acceptable if they are 2015 or newer products.
Every donation will be evaluated and refurbished as needed by a high school tech wizard attending The Woodlands High School, Jinesh Jain.
Jain is a junior at The Woodlands High School, with experience repairing technology issues as a volunteer for his teachers since elementary school. With deep interest in all-things-technology, and passion for electronics, he developed an interesting hobby to make intricate hardware and software repairs to mobile phones and computers. Jain wanted to use his skills for a social cause so he started donating his first earnings to an animal shelter. It also gave him satisfaction to know that by re-using electronics, he is reducing the environmental waste.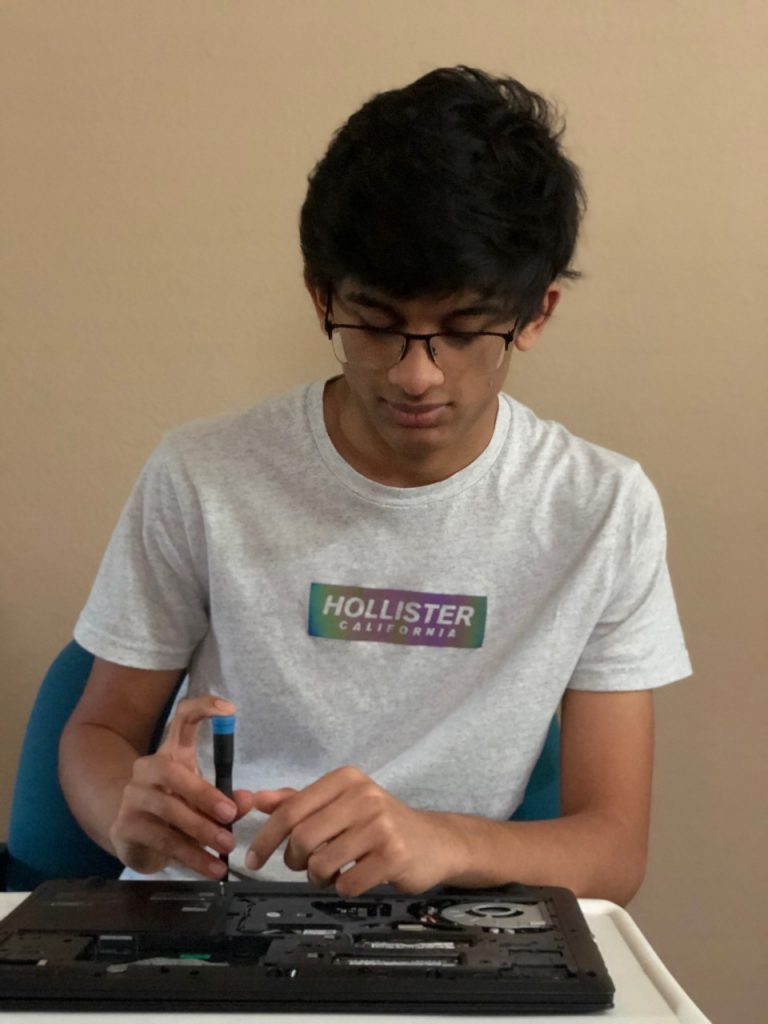 During COVID-19 Jain started noticing that low-income families got hit the hardest with the virus. During the current pandemic, risks associated with in-person education makes it even harder for the low-income communities, where one in four children does not have access to computers at home and literacy rates are the lowest. Jain connected with CBOW to utilize his skills to collect used computers, refurbish, and re-deploy to the children in need for e-learning purposes.
Unacceptable donations:
Major Physical Damage (cracked screen, broken keyboard, etc.)
Computers older than 2015
Dirty Computers with external or internal dust/cobwebs affecting performance
CRT screens
Non-working accessories like screens, mouse, keyboard
Donations from households where anyone is under quarantine due to COVID-19 infection
Donations will be accepted beginning Friday, August 7 from 10:00 a.m. until 1:00 p.m. and continue each Friday in August at Children's Books on Wheels, 9845 Sleepy Hollow Road in Conroe. CBOW is a 503 (c) non-profit organization and every donation will be accompanied by a receipt.
Refurbished computers will be donated to eligible children and youth in the CBOW Literacy Program in the community to enable them to stay connected digitally to education resources. Sponsorship opportunities are available by contacting Rita Wiltz, Executive Director at CBOW at rw2619@msn.com or calling (281) 844-7596. CBOW follows all CDC guidelines on social distancing and sanitation.
Children's Books On Wheels was established in 2005 and is established as a 501c3 nonprofit offering access to free books to all communities in Montgomery County. Seventy five percent of the population served by CBOW are at or below the poverty level.
Rita Wiltz, Executive Director and Founder, with her mobile team travel to community events, churches, businesses, and other non-profits in north, south, east and west counties. Each year about 8,000 books are distributed. Last year over 10,000 books were donated to Hurricane Harvey and Imelda affected areas. During COVID-19, 3,218 books were distributed during food distributions throughout the county. Over 7,000 hot lunches were distributed in May through July through a collaboration with Meals on Wheels of Montgomery County.
Other services offered by CBOW include assistance of social services in multiple languages to the unserved and underserved. Free year-round tax services by IRS certified volunteers are available at 18 mobile tax sites at no charge for eligible individuals. Project Re-Set was implemented in 2019 to assist with enhancing skills and securing gainful employment in certified trainings for technical fields that require OSHA 10 or 30, Confined Space, First Aid + AED training, and other technical instruction.
"Children and families are our most precious resource and the KidsTech Program will allow our vulnerable children and youth the opportunity to continue their education virtually with their peers in our most isolated communities," said Wiltz. "Please join us to help continue filling the gap between literacy and our youth."

The mission of Children's Books on Wheels is to promote literacy by providing books and educational literature to Pre-K through 12 grade children and their families. Learn more about Children's Books on Wheels by visiting www.ChildrensBooksonWheels.org or contact Rita Wiltz at (281) 844-7596 or rw2619@msn.com.