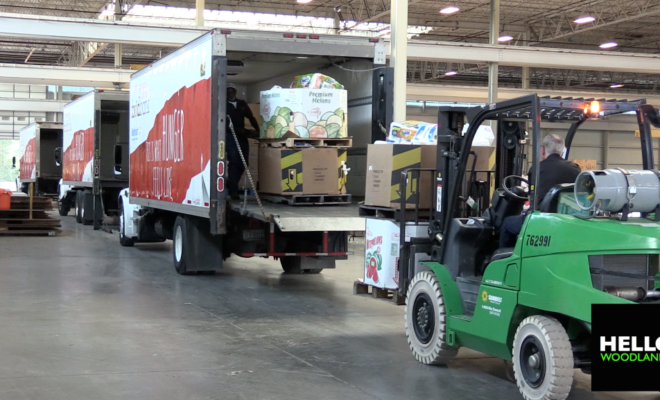 Hurricane Harvey
40 Pallet Drop Off and Donations on Labor Day
By |
CONROE, TX  (Monday, September 4) – At 8 a.m. on Labor Day morning, volunteers are already busy at work preparing for another busy day at the Falcon Steel America's Warehouse located at 3575 Pollok Drive, Conroe, TX.
Serving as both a distribution and donation center for Montgomery County, three trucks quickly unloaded 40 pallets of food which were then forklifted through the massive warehouse, placed at the food station, and ready to be picked up by those in need after Harvey.
"Just because the rain has stopped, the need has not." – Allison Hulett,President and CEO of Montgomery County Food Bank.​
Watch the following video as Hulett and Judge Wayne L. Mack​ talk about the support from the community, volunteers, and donations to help the victims of Harvey in Montgomery County.

Where can I volunteer and donate? View our up-to-date list here.
Learn more about the Montgomery County Food Bank and how you can help at mcfoodbank.org.