Photo by Rod Prado, Hello Woodlands
Events
45th Annual Arbor Day Tree Giveaway Drive-Through
By |
Today, Saturday, January 23, The Woodlands Township celebrated the 45th annual Arbor Day Tree Giveaway by giving away twelve types of native tree seedlings to residents for free from 9 a.m. to noon.
Since 1977 more than 1.5 million seedlings have been given to attendees to plant in their yards, nearby green spaces and area preserves. Participate in one of The Woodlands longest standing traditions and help plant trees today for our community to enjoy for years to come.
This year, residents stayed in their cars, drove through the event at the Sawdust Park and Ride, and were required to wear face coverings in order to receive the native tree seedlings available from masked volunteers.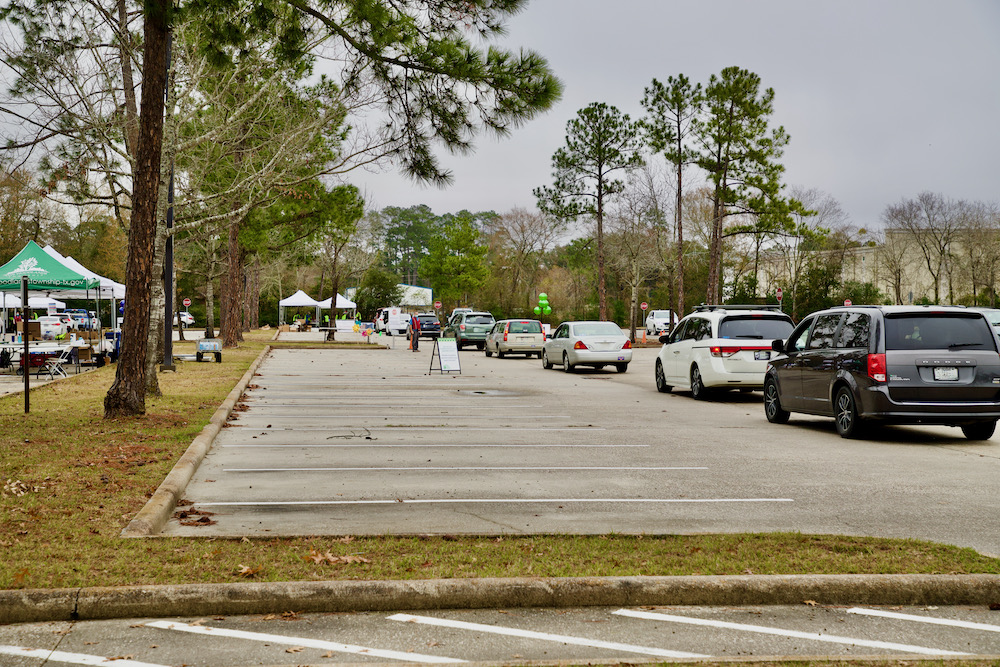 Twelve native tree seedlings were available (while supplies lasted) including American Sycamore, Chickasaw Plum, Chinkapin Oak, Green Ash, Loblolly Pine, Red Maple, Roughleaf Dogwood, Spicebush, Texas Persimmon, Texas Redbud, Tulip Poplar, and Witch Hazel.
View more photos from the event on the Hello Woodlands Facebook Page here.