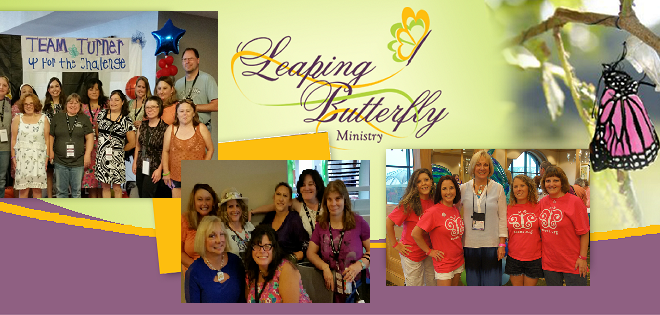 Events
5th Annual Seeds of Faith Celebration Set for February 22
By |
THE WOODLANDS, TX – Leaping Butterfly Ministry is hosting the 5th Annual Seeds of Faith Celebration on February 22 from 6 p.m. to 10 PM at the Woodlands Country Club, The Legacy Ballroom, 100 Grand Fairway.  This event is a casual and festive evening of inspiration and entertainment, including a cash bar.
Turner syndrome, a chromosomal condition, affects more than 1 out of every 2,000 females with conditions such as short stature, heart defects, kidney, thyroid and liver issues, hearing loss and non-verbal learning difficulties and can be diagnosed throughout their lifespan including adulthood. Currently, 50% of the girls born with Turner syndrome are not diagnosed until their pre-teen or teen years. These girls and women do suffer medical symptoms that require life-long care.
"This event has been designed to educate the community on the challenges that those impacted by Turner syndrome deal with each day," said Debbie Browne, CEO and founder of Leaping Butterfly, Inc., the parent organization of Leaping Butterfly Ministry. "Our ministry not only supports daughters, sisters, and granddaughters that have been diagnosed with this condition, but also their entire family."
Leaping Butterfly Ministry, a non-profit 501(c)(3), has been actively preparing for this event which offers a reception, silent auction, dinner, a special presentation and surprise announcement.
Funds raised at this year's event will:
Provide more hearing aids for Turner syndrome girls and women who desperately need them. In 2017, Leaping Butterfly Ministry awarded nine hearing scholarships. Yet, there were seven females who were unable to receive a hearing aid scholarship and are still waiting for the gift of hearing.
Create a model for the First Turner Syndrome Clinic for TS women where women can receive proper tests, a personal diagnosis and treatment plan for their health needs. The organization's goal is have a clinic grand opening by the end of 2018.
Launch an inaugural faith-based weekend retreat in Trinity, Texas called Chrysalis the first weekend in April 2019. This weekend will include fun mixers, breakout sessions, music, inspiring keynote speakers, and much more for females impacted by Turner syndrome and their parents.
And more dream list items that will support the organization's mission to serve the Turner syndrome community with support, spiritual growth, encouragement, and compassion throughout 2018 and beyond.
For more information about tickets and other festival details, visit www.leapingbutterfly.org/seeds-of-faith.

A Christ-centered community, Leaping Butterfly Ministry, is dedicated to serving the Turner syndrome community with support, spiritual growth, encouragement and compassion. Call Leaping Butterfly Ministry at 512-634-7297 to learn about event sponsorship opportunities, visit their website to learn more about Turner syndrome, or view informative posts on their Facebook page @LovingALeapingButterfly.
Source: Cynthia Claxton