Music
6 Local Bands to perform online at Virtual Woodlands Waterway Arts Festival Oct. 17 & 18
By |
This weekend you and your family can enjoy watching and engaging in a variety of arts activities at the 2020 Virtual Woodlands Waterway Arts Festival. Grab your phone, tablet, or computer Saturday, October 17 and Sunday, October 18 from 10 am to 6 pm and shop, engage and enjoy visiting with over 100 fine artists in their virtual booths where you can message, chat, or Zoom with your favorites!
In addition to fine art, there will be hands-on activities, panel discussions, and performances for everyone all weekend, just as if you were at the Festival LIVE.
Learn more about the festival at https://www.thewoodlandsartscouncil.org/p/festival
Watch the festival October 17 & 18 at https://www.eventeny.com/events/the-woodlands-waterway-arts-festival-online-edition-694/
One of the highlights of the festival includes musical performances from six local groups in the Montgomery County and Houston area.
Presented by Stella Artois, the virtual performances were performed at Dosey Doe and filmed/edited by Jennifer Bruse and Rod Prado of Hello Woodlands.
Watch a preview of the performances:
Meet the six Local Musical Groups to perform online during the 2020 Virtual Woodlands Waterway Arts Festival below.
Dave Becker Band
Dave is a Woodlands-based singer-songwriter-guitarist writing Americana songs that blend blues, jazz, folk, and rock to create an enjoyable, familiar feel. His music ranges from sweet and tender to swingin' and toe-tappin' tunes, all with lyrics that reflect his Texas life experiences.
Dave performs regularly around the greater Houston area with his band, a trio consisting of Dave with Howard Namkin on Fiddle and Willie Favero on bass.Don't miss hearing them live if you get the chance! You'll enjoy every minute and you are likely to hear them try out a new song or two while you're at it as they are constantly creating new music.
Visit David Becker Band Facebook Page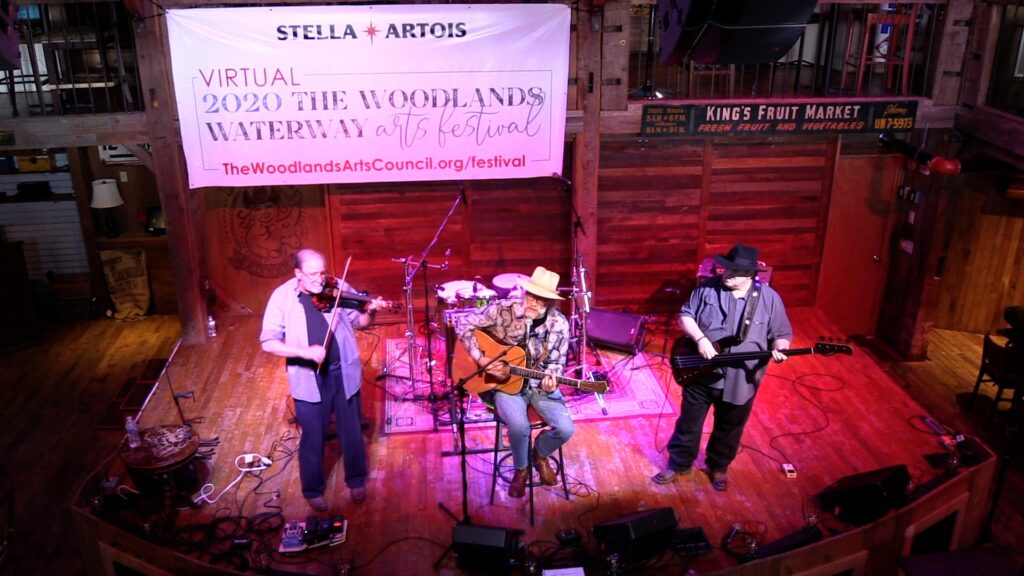 Field of Bronze
Joshua Pitt is lead singer and guitarist and primary songwriter in the trio, Field of Bronze, along with Jonathan Hoffman on drums and Adam McFarland on bass. The band came together in its current form in March 2017 in Conroe, Texas (their hometown) after the death of their dear friend, Bobby Westmoreland, the original bassist, who continues to be a tangible presence that wrings hearts and purges souls. Indeed, childhood friends Joshua and Bobby came up in the Conroe scene together and in 2008 began writing, performing, and recording their brand of dream rock: a variety of storytelling rock n' roll driven by dynamic compositions creating a dreamlike atmosphere. Their good friend, Jonathan, joined them in 2011 and made it whole. Adam had been recording and producing them all along, so he was a natural fit to go live with again. Field of Bronze has two albums out titled God Bless You, and Goodnight (2012), and Memory Potion (2019).
Visit the Field of Bronze website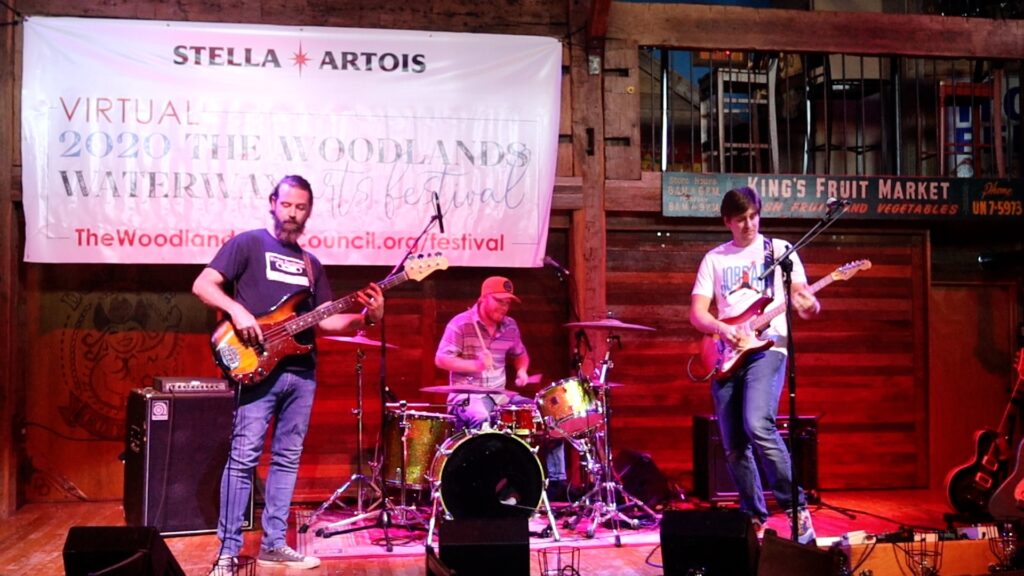 Joe Burlison's Uptown Jazz
Presenting a cross between what you might hear at Snug Harbor on Wednesday night with Delfeayo Marsalis, but with a small lineup like you would see at Preservation Hall, Joe Burlison and this 7-piece group entertains with (TradJazz) at it's best. Sprinkle a little Dixieland, a lot of Swing, occasionally a Miles Davis tune or something out of the Great American Songbook. Joe Burlison is not too obscure or experimental and wants everyone to enjoy the show.
Visit the Joe Burlison's Uptown Jazz Facebook Page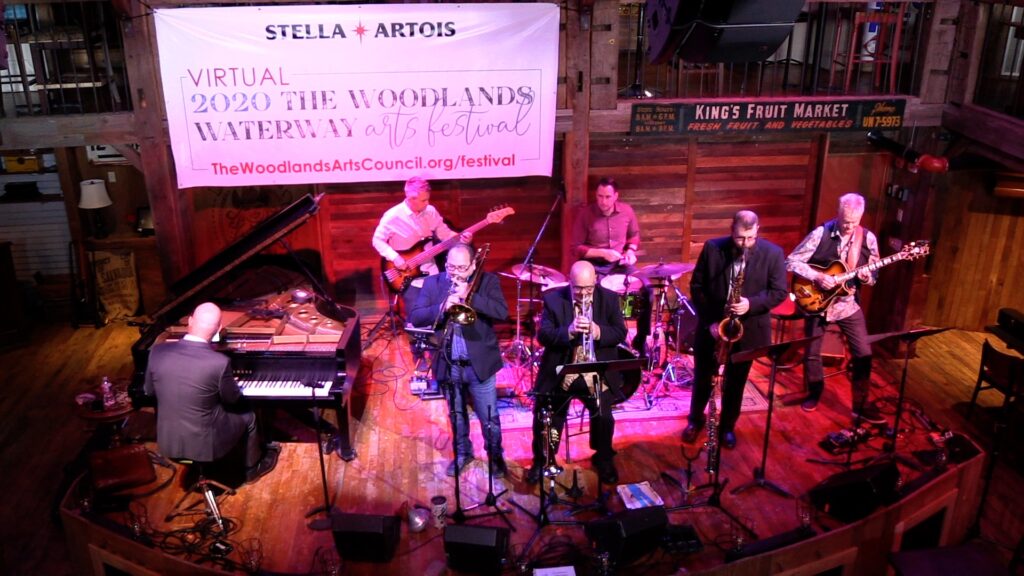 Man E Band
With the "esperanza" of finally becoming an original band, with a few covers thrown in, The Man E Band began in 2015. The songs on our profile were written over a span of 30 years and are finally seeing the light of day. The music inspires, reflects and is really just a cross pollination of experiences in rock bands, jam sessions, open mic nights and of course, life's experiences, some real and some inspired by observations and celebrations of the soul.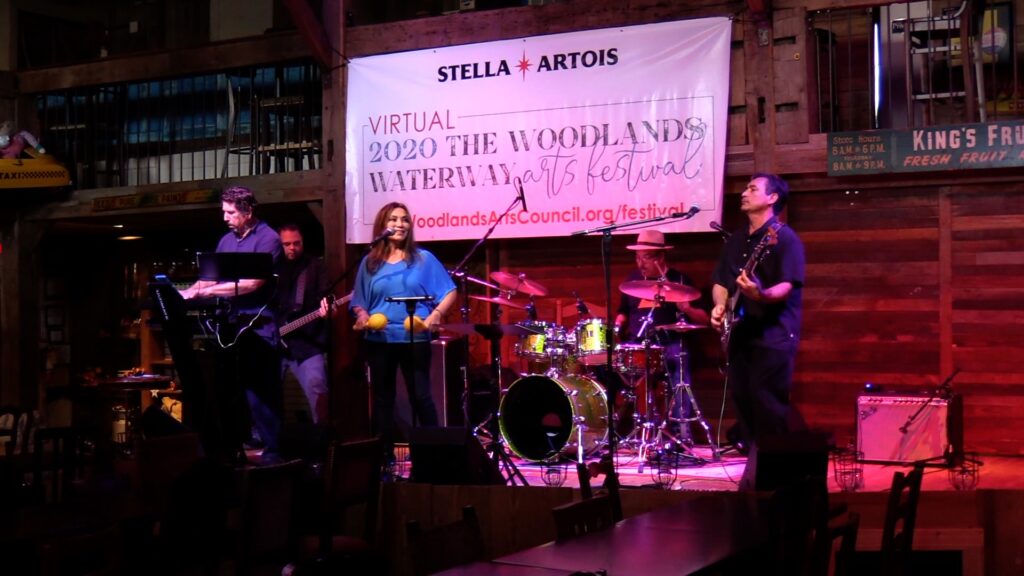 The Hoelscher Brothers
Caleb Hoelscher, of Caleb and the Homegrown Tomatoes, will be performing with his new family band, who along with his three brothers and their special guest vocalist, their mother, Laura, are now The Hoelscher Brothers. The group will be performing new original material together with their take on a couple songs written by others. They all come from different backgrounds in music, but come together to provide a unique "down home" sound.
Visit the Hoelscher Brothers Facebook page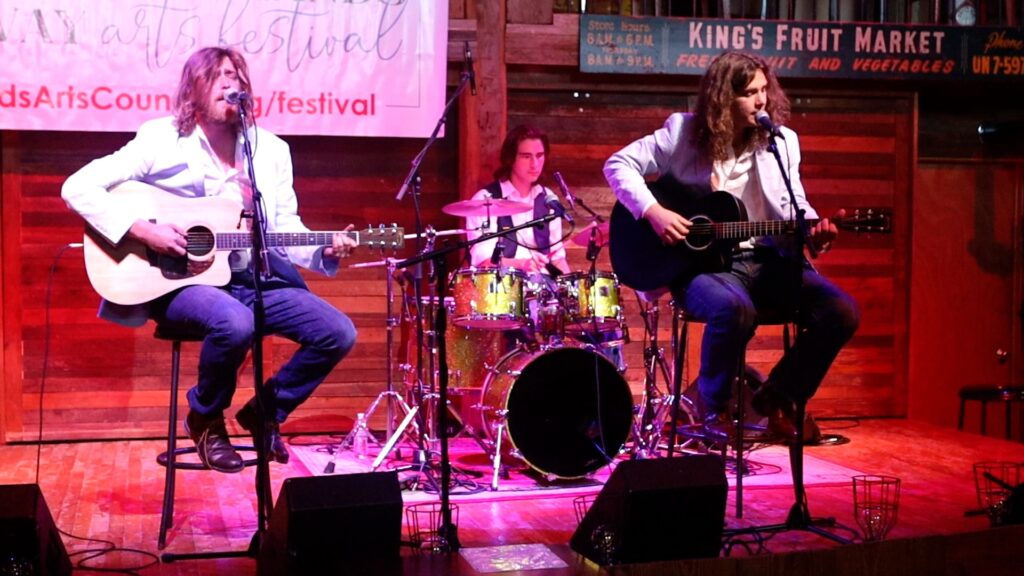 Tweed Smith and the Internationals
Alice Tweed Smith grew up in Houston's historic 5th Ward and graduated from Kashmere High School. Her soulful vocal ability was identified by many at an early age which is probably the quality that first attracted the attention of one of the great rock groups of the 1970s and '80s, the West Coast-based ensemble known as War. Tweed Smith is the only female ever to be a member, with whom she toured from 1979-1981 and was considered a gift to the band.
This talented alto singer has various other impressive professional credentials, including a featured part in the American National Touring Company production of the rock opera Jesus Christ Superstar. During her California tenure (1979-83) she also logged studio work as a backup vocalist for a long list of stars (Diane Reeves, Sly Stone, Sarah Vaughn, and Bobby Womack, to name just a few), and even worked with former Beatle Ringo Starr and the Rolling Stone's Ron Wood.
In 1983, Smith moved to New York City, where she honed her craft as a jazz singer, especially during a long running gig at The Baby Grand (located just down the street from the famous Apollo Theater). Today, happily based again in her hometown of Houston, Texas, Smith is able to draw from a deep well of musical exposure and expertise. She finds great joy in singing, whatever the venue or occasion and giving back the gift God gave her by working with local non-profit artist organizations.
On September 29, 2019 the Houston Blues Society held its annual Houston Blues Challenge. Tweed Smith & the Internationals was selected to represent our great city of Houston at the International Blues Challenge (IBC).The IBC event was held January 29-February 1, 2020 in Memphis, TN. Tweed Smith and the Internationals competed with over 170 artists from around the world and were selected as finalist.
No doubt most will agree that a Tweed Smith performance has multi-faceted stylistic appeal and she has earned the title of true seasoned professional as well as a living musical legend.
Visit the Tweed Smith & The Internationals Facebook page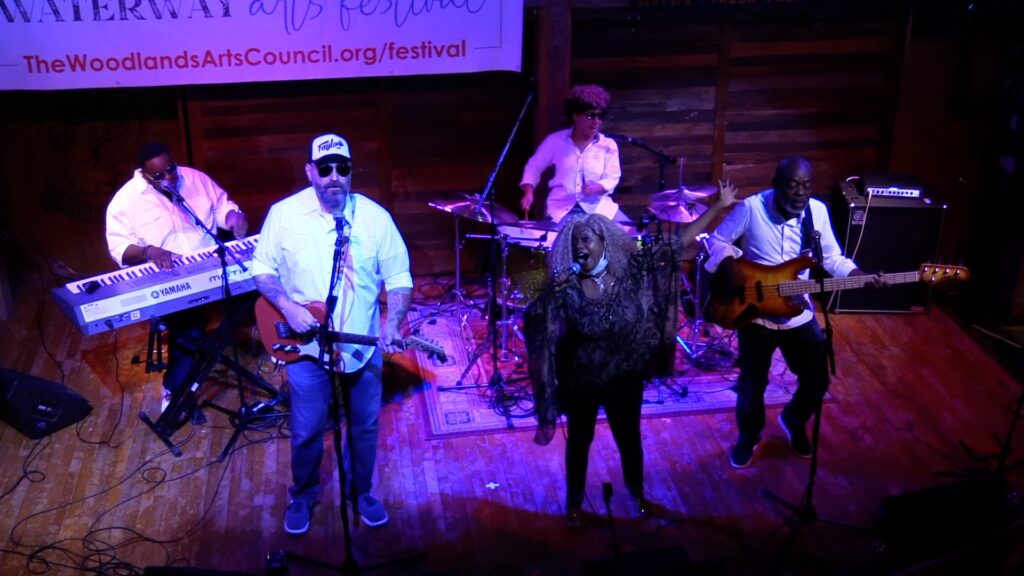 Learn more about the 2020 Virtual Woodlands Waterway Arts Festival program at https://www.thewoodlandsartscouncil.org/p/festival.