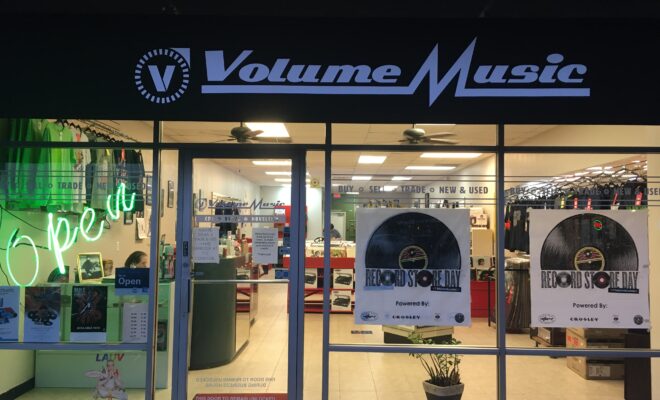 Business
Small Business Spotlight: Volume Music
By |
Located at the corner of Grogan's Mill and Budde Road, the recently opened Volume Music is a one-stop shop for all things music. Locals no longer have to drive to the city to browse a huge selection of music and merchandise. The store is home to ALL types of music, including classical, jazz, country, world music, rap, indie, and everything in between.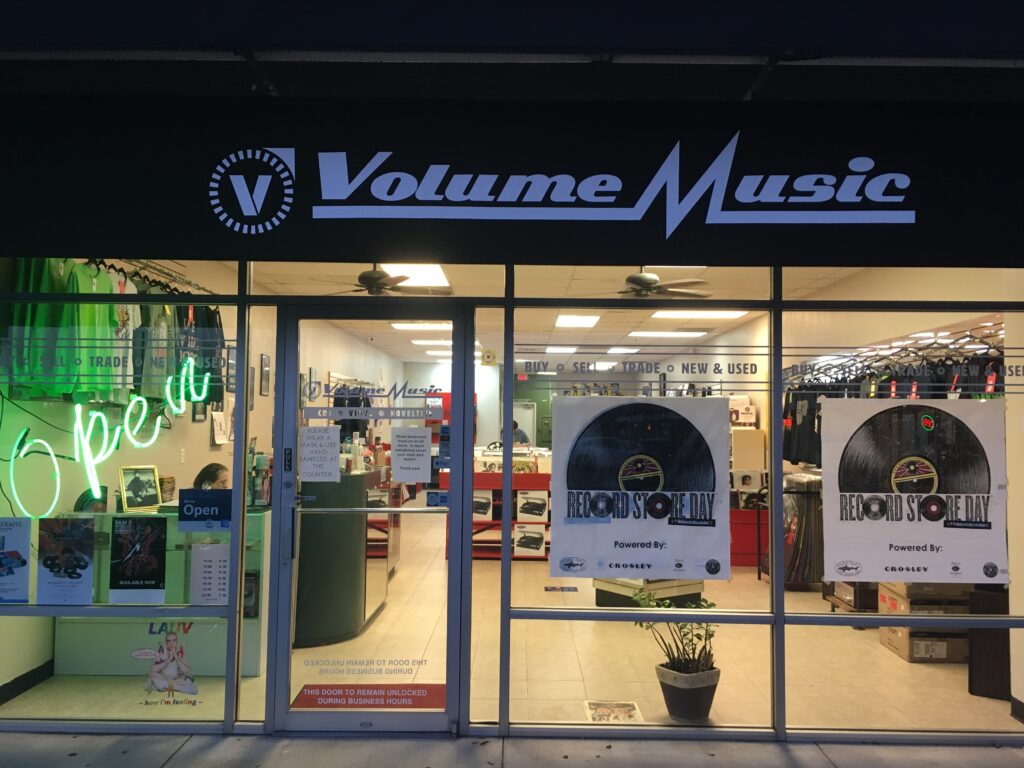 Local husband and wife team Joel and Tiffany Cochran opened Volume Music in November 2019. The pandemic hit shortly after the store's opening, which has made owning a small business difficult. But the Cochrans have remained positive and look forward to offering events in the future. "We hope to include artist signings and in-store appearances, but the current COVID-19 pandemic has prevented us from hosting these types of events at this time," said Tiffany Cochran. "I would love to see this store grow to support a stage for large scale in-store events."
Although large in-person events are not currently available, they are doing their best to give their customers as much of the experience as possible. "Many artists have been gracious enough to include live streaming events and autographed copies of their new releases when purchased through indie record stores," she added.
The couple met through through music, and share a lifelong passion for music. "Joel and I met and both worked for the now closed Sound Warehouse chain of record stores. We've always loved music, so Volume Music has always been in the background as something we would love to do given the opportunity," explained Tiffany Cochran.
The Cochrans moved from Houston to the Woodlands area in 2000, where they settled in the village of Grogan's Mill. The quick access to I-45 was ideal while she attended Sam Houston State University in Huntsville he worked for a company located in the Greenspoint area. "The Woodlands was a halfway point, for the most part, between the two places plus it has the added bonus of being close to the Cynthia Woodlands Mitchell Pavilion. We spend a great deal of time attending concerts at the Pavilion and in Houston, too," said Tiffany Cochran.
The duo were determined to open a local music store, regardless of well-intentioned advice. "Everyone always advised against opening a record store in the current state of downloading and streaming music, but we always saw a different side of the story within our circle of like-minded music friends. Once we decided to take the risk of opening a business, it really didn't take a long time for us to do," she revealed.
In addition to providing a public space for music lovers, the Cochrans have passed on their love of music to their children. "Music is obviously our family's passion and hobby. We love attending live music events and collecting records. Our kids have always been studying and playing music on their own for years, too."
In the future, the family would love to see the area continue to host and accommodate art of all kind. "I love the music venues and the restaurant/bars that host live music," said Tiffany Cochran. "I hope that I see continued growth in the appreciation of music and art in the area."
So what exactly can you find at Volume Music? Shoppers can purchase vinyl records, CD's, cassettes, vinyl accessories, and audio equipment in the store. In addition, Volume Music carries band t-shirts, and other band related merchandise such as pins, stickers, puzzles, and mugs, all within a store that feels local and where everyone is friendly.
The Cochrans have had many fans head to their store for new music, and they are gearing up for Black Friday. "We will have our Black Friday Record Store Day titles hitting the shelves on November 27th," said Tiffany Cochran. "Friday is the day of the week new music is released so Fridays and Saturdays are always the busiest day of week. We typically have a socially distanced line wrapping around the building for Record Store Day titles," she described.
For those who wish to support local business while shopping from home, their website, VolumeMusic.net, offers vinyl records, CD's, cassettes, and even downloads. The website has an advanced keyword search option that provides users with titles, artists, movies, and tracks.
Volume Music is located at 436 Sawdust Rd, Spring, TX 77380. Music lovers can find Volume Music online at volumemusic.net, on Facebook at facebook.com/volumemusic1, on Instagram at instagram.com/volumemusic1, and Twitter at twitter.com/volumemusic1.