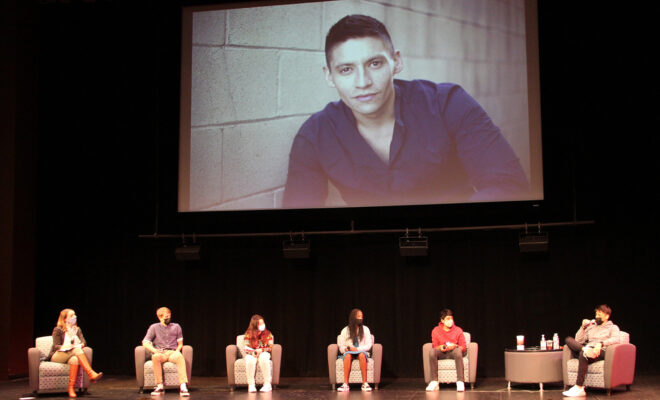 Art & Culture
Actor Carlos Pratts Shares Uplifting Messages in Panel Discussions with Cooper Students
By |
THE WOODLANDS, TX – A 2004 alumnus of The Woodlands High School volunteered his time and talents to share his expertise with Upper School students at The John Cooper School in December.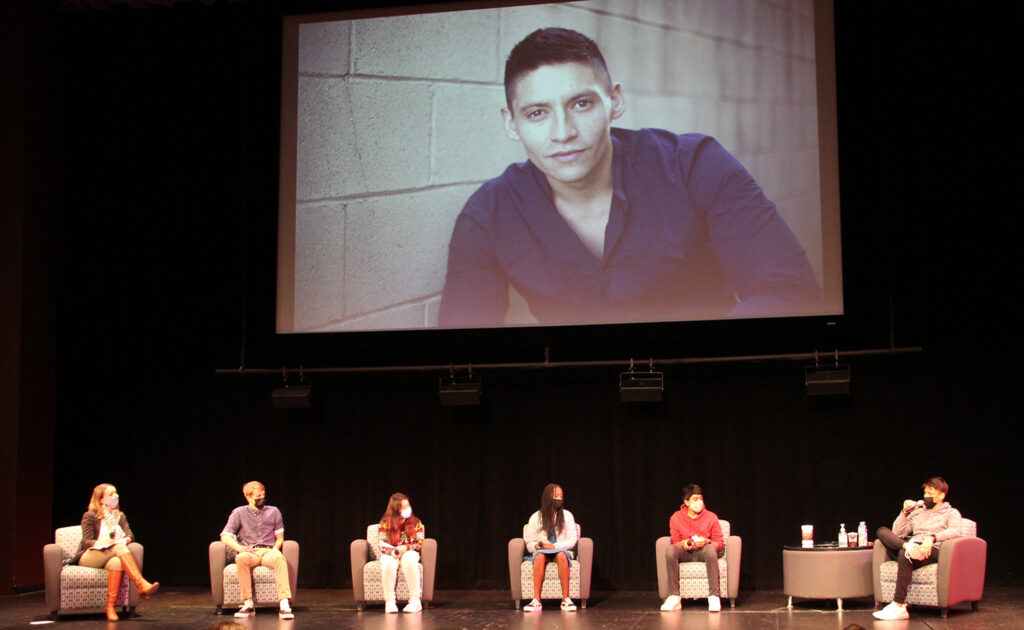 After watching and discussing the cultural issues raised in the 2015 film, McFarland USA, world languages students had the unique opportunity to develop questions to ask one of the lead actors, Carlos Pratts.
Pratts was on campus for two days to share his insights with world languages and film students and others who could attend one of three panel discussions that were held in the school's Glenn Performing Arts Center.
Moderated by World Languages faculty member Julie Ronquillo, who coordinated the visit, students prepared questions and Pratts welcomed their questions, expressing how impressed he was with their concerns about important topics.
"He shared tips regarding the process of becoming an actor and emphasized the importance of being true to self and believing that with hard work anything is possible," said World Languages Department Chair Marivi Mata. "His messages were uplifting and inspirational."
Ronquillo concurred, saying that Pratts encouraged students to be grateful for the positive influences in their lives and to see obstacles as an opportunity for growth. "Most importantly, he invited students to be accepting, of themselves and of others."
Pratts spoke about the challenges and joys of building an acting career. Spanish teacher Shannon Hill said she and her students were impressed with his outlook. "He seems to live by the phrase, 'the impossible being possible'," Hill said. "I was particularly struck by his perspective that every opportunity to act was a gift and an opportunity to be of service to his audience."
When asked about the impact of the pandemic on his work and his life, Pratts spoke about the value of isolation. He spoke about the need to look inward and find discipline and motivation. "I recognize that when I'm alone, it's okay, because I'm still in good company," he said. Pratts said that he, like others, had to find ways to adapt. "The world's not going to give me the excuse that the pandemic happened. I need to continue moving forward," he said. Pratts encouraged students to dream big, reach high and follow through.
The John Cooper School is a pre-k through grade 12 independent college preparatory school. Virtual Admission Events are scheduled on January 19 for Lower School (PK-5), on January 20 for Upper School (9-12) and on January 21 for Middle School (6-8). Division heads will present information about curriculum, programs and enrollment for the 2021-22 academic year. Pre-registration is required by going to: www.johncooper.org/admission/virtualadmission-event.
The John Cooper School is a PK-12 independent, college preparatory day school that has been serving The Woodlands and greater Houston area since 1988.
For more information, visit www.johncooper.org.