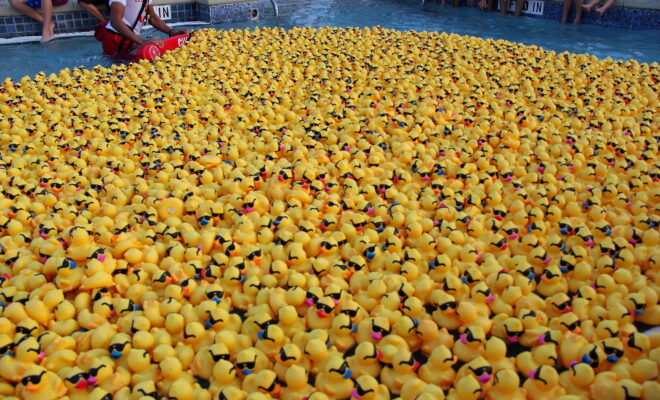 Events
Adopt a Duck, Help your Neighbors in Need
By |
CONROE, TX – This year has brought many challenges to the forefront of our community, but helping your neighbors in need can still be a fun and rewarding experience.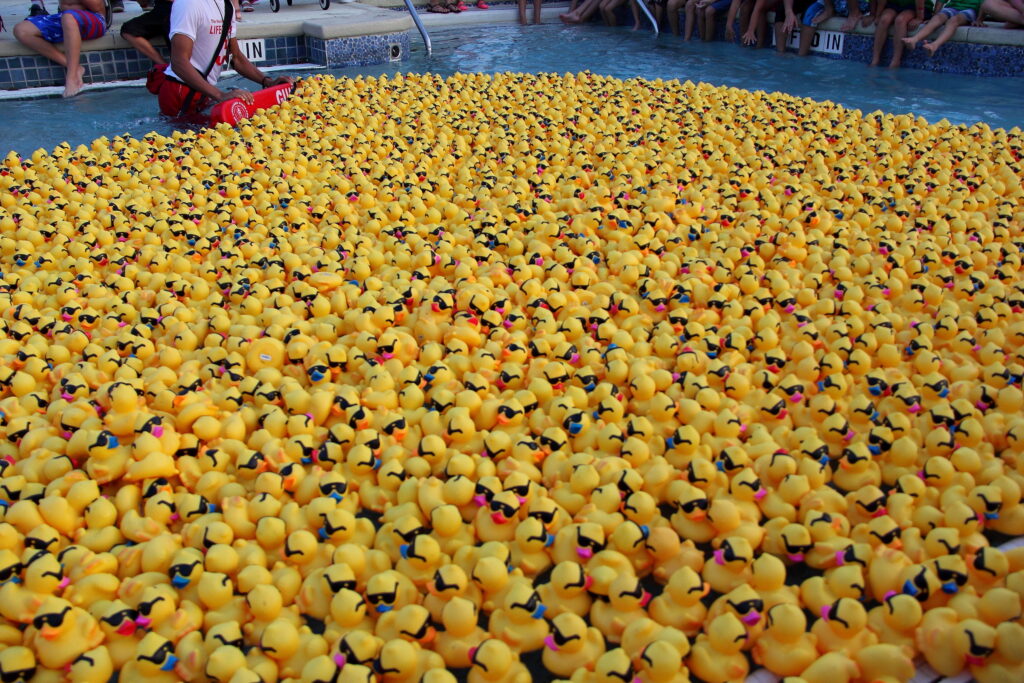 The 13th Annual Duck Race benefiting Community Assistance Center (CAC) will be held virtually this year via Facebook Live on Saturday, November 14, 2020 at the City of Conroe Aquatic Center Waterpark at 2:00 p.m. Each $5 donation to adopt a duck makes a difference in providing resources and basic needs assistance to struggling individuals and families right here in Montgomery County.
CAC will launch 5,000 rubber ducks down two huge waterslides on event day where they will make a big splash into the pool followed by a "Duck Pluck," where adoptive duck parents have a chance to win amazing prizes including a 70 in. flat screen TV, Apple watch, HP Chromebook, gift certificate to the Historic Hill House and Farm, a 4 month family membership to the newly renovated City of Conroe Aquatics Center and more!
Proceeds from this fun-filled, "quacktacular" special event will support CAC programs which provide immediate basic needs assistance with food, clothing, utilities, rent/mortgage payments, and case management services promoting long term solutions and stability for our Montgomery County neighbors experiencing financial hardships. CAC has served residents of Montgomery County for nearly 40 years, and while this year's event looks a little different than before, it is still an important opportunity to raise much needed funds to support the various programs and services provided by the agency.
Current event sponsors as of October 13th include: Silver Duck Sponsors – Entergy Texas and Linde, Lucky Duck Sponsor – Consolidated Communications, Quacky Duck Sponsors – Braintek, City of Conroe Parks and Recreation, Crowl Wealth Management, Signs, Etc., James and Janet Stilwell, The Woodlands Lifestyle Magazine, Woodforest National Bank, Friend of CAC Sponsors – Keaton McDaniel-Edward Jones, Woody and Debbie McOmber, Mike and Julie Medved, Michel Family, Erich and Jennifer Peterson, Veterinary Medical Center of The Woodlands, and Taylorized PR, the PR Sponsor.
"We have had to make changes for this year's Duck Race with our venue, the elimination of event spectators, and of course going completely virtual," says Jennifer Landers, Executive Director of CAC. "This has been a trying year for so many in our community and funds raised from this event will help our neighbors get back on their feet and on the road to self-sufficiency."
Through this time of uncertainty, CAC never skipped a beat by adapting their approach to services and remaining constant as a beacon of hope in the community. CAC has seen dramatic increases in the needs for services including 206% increase in financial assistance services like rent, mortgage, and utility payments as well as 643% increase in the need for food compared to this time in 2019. According to the agency, there have been major increases in the neighbors coming to CAC for the very first time who have never before needed assistance to make ends meet.
"As we move forward, it is crucial that services continue to be in place to assist members of our community who have been laid off work, are hourly wage earners with drastically reduced hours, and families struggling after going without childcare. CAC is able to really make a difference in the lives of the people we serve, and this is only possible because of the generous support from our community," says Landers.
In Montgomery County, 10% of county residents are below the Federal Poverty Level with another 22% of residents identified as Asset Limited, Income Constrained, Employed (ALICE) meaning families have income above the Federal Poverty Level, but not high enough to afford basic household necessities.
You can make a difference right here in our community! Adopt a Duck. Help Your Neighbors in Need. Sponsorships are still available and for more information on sponsorship opportunities, please contact Kathy Rifaat at kathy@cac-mctx.org. Opportunities to adopt ducks or start a team are available on online by visiting DuckRace.com/TheWoodlands.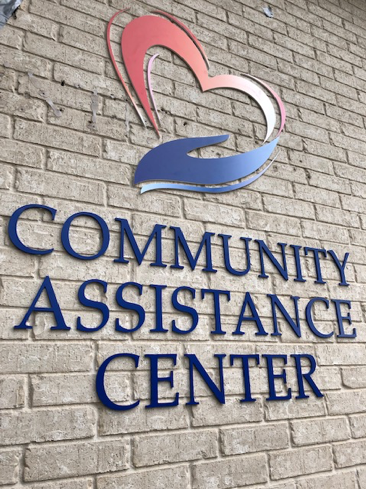 Community Assistance Center is a non-profit, social service agency providing resources to meet basic needs and improve quality of life for our neighbors in Montgomery County. CAC provides case management and assistance services such as food, clothing, emergency shelter, rental and mortgage assistance, utilities, and education to promote self-sufficiency. During its last fiscal year, CAC provided over 17,400 services to residents of Montgomery County through its various programs and services. For more information, visit CAC-MCTX.org.