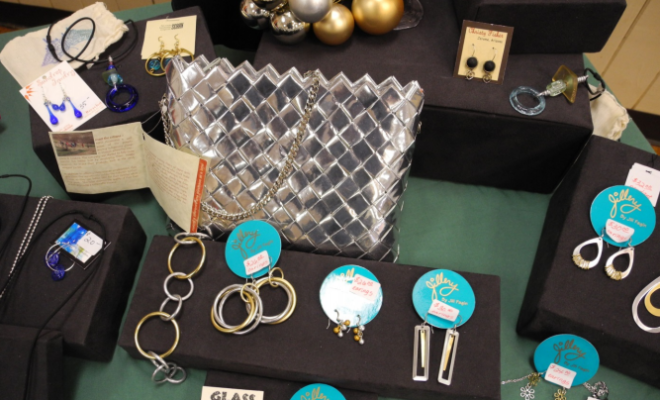 Events
Celebrate America Recycles Day with 3R Bazaar
By |
THE WOODLANDS, TEXAS (September 29, 2016) – Recycling goes beyond the ordinary when The Woodlands Township celebrates America Recycles Day at the 3R Bazaar on Saturday, November 12, 2016, from 9 a.m. to 1 p.m. The free event takes place at The Woodlands Township Environmental Services facility at 8203 Millennium Forest Drive in The Woodlands.
"A nationwide event, America Recycles Day, started in our state as Texas Recycles Day," noted John Geiger, manager of Environmental Services for the Township.
An opportunity for recycling unique commodities, the event will offer collection of alkaline batteries, eyeglasses, gently worn clothing and even flip flops. Attendees can also support their village by bringing old toothbrushes, empty toothpaste tubes and floss containers for the Village Challenge, the TerraCycle Oral Care Brigade®!
Secure onsite shredding of personal documents will also be offered. A donation of five cans of food or $5 per bank box will benefit Interfaith Food Pantry.
The Buy Recycled Boutique will open its doors one day only during the event to spotlight its holiday line. Provided in partnership with The Woodlands G.R.E.E.N., the annual trunk show features unique and trendy items made from recycled materials. From high tech to handcrafted, everything at the Buy Recycled Boutique has a story.
Please check collection guidelines at www.thewoodlandstownship-tx.gov/environment or contact The Woodlands Township Environmental Services Department at 281-210-3800. The 3R Bazaar is a free program of The Woodlands Township with sponsorship from The Woodlands G.R.E.E.N., Waste Management, The Woodlands Development Company and H-E-B.
Recycling Guidelines—Please bring the listed items to the event for recycling. Listed items ONLY, one day ONLY!
Alkaline Batteries

AA, AAA, C, D and 9-volt ONLY
NO rechargeables; NO lead-acid

Clothing and Shoes

Clean and usable condition

Eyeglasses

Prescription and reading glasses and sunglasses
Plastic and metal frames and cases

Flip Flops
Oral Care Brigade® TerraCycle

Old toothbrushes and empty toothpaste tubes and floss containers
Earn points for your Village
Recycle and you could win a prize!
Shred Day
Boxed or bagged personal documents
No businesses please
5 cans of food or $5 per bank box benefits Interfaith Food Pantry
No limit