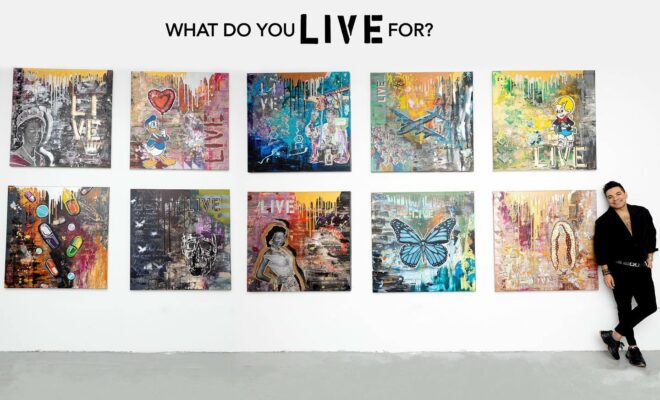 Photo courtesy of Ardest Gallery
Art & Culture
Ardest Gallery to host Latin American Artist Edgar Medina's Solo Exhibition "What do you LIVE for?" 
By |
Ardest Gallery is set to host celebrated Latin American artist Edgar Medina's solo show titled, "What do you LIVE for?" during June and July. The Opening Reception for Medina's solo exhibition is scheduled for Saturday, June 24th at 5-8 p.m. 
Ardest Gallery Director and Curator Julie Verville has known the artist for nearly a decade and is a long-time collector of his work.
"Our family acquired our first Edgar Medina work nearly 10 years ago… Medina was contracted to live paint during the corporate event, and my parents purchased the finished work as a housewarming gift following our relocation back to The Woodlands," shared Verville. "The piece has become a focal point in our home."
In Edgar Medina's newest exhibition as part of his LIVE series, he has turned the lens from his life motivations to explore the driving forces of today's society. This collection of mixed media works showcases the polarity of good and evil through the symbolism around which individuals center their lives. Through his exploration, Medina challenges the question, "What do you LIVE for?"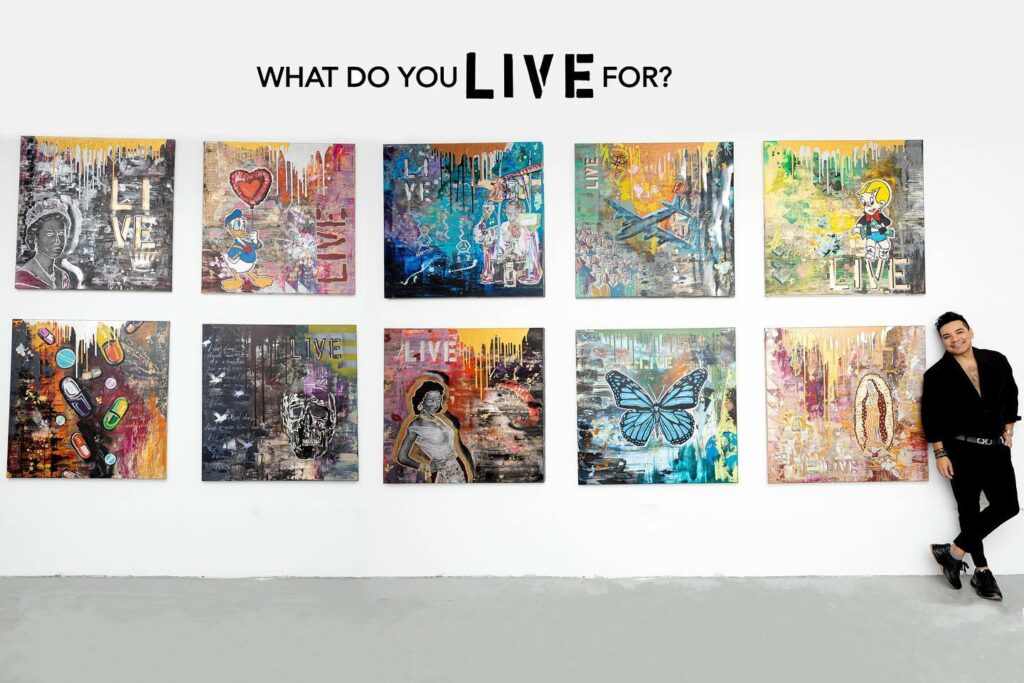 Edgar's contemporary abstracts are expressive, full of color, energy, bold and inspirational. The scope of Medina's work varies, with each series rooted in a different vision and infused with positive messages that encourage the artist to believe in himself and to inspire others.
"Edgar also holds a special place in our family's hearts. He spent time in a solo art session at his Houston studio teaching our at the time 8 year old daughter painting techniques…as a birthday wish," said Verville, Ardest Director. "Nora has since blossomed into a budding artist, and we are thankful for the boost in confidence Edgar offered her during that challenging time frame. The canvases created during that session are some of Nora's most prized art possessions."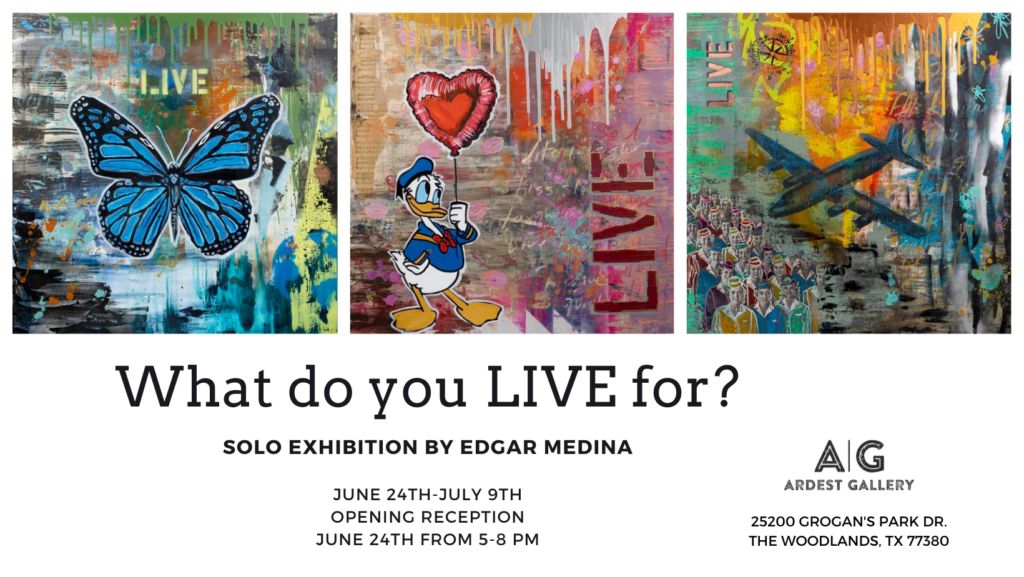 Medina's solo exhibition "What do you LIVE for?" will be open from June 24th through July 8th, with a special curator-led discussion about the artworks in partnership with Amerigo's Grille for the gallery's "Art to Lunch" programming scheduled for Friday, July 7th and a Coffee Talk with the artist.
About Ardest Gallery
Ardest Gallery is a fine arts gallery located in The Woodlands, Texas representing top Texas 2D and 3D visual artists. Learn more at www.ardestgallery.com.