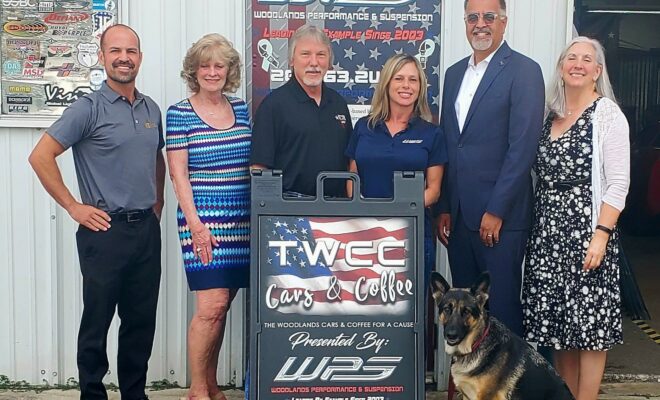 Events
The Woodlands Cars & Coffee for a Cause 2023 Initiatives
By |
THE WOODLANDS, TX – The Woodlands Car Club and area auto enthusiasts gather at Market Street the 1st Sunday of the month from 6:30-10:30 a.m., to provide a fun and creative way to give back to our community. Every year, four charities are selected to be recipients of donations received at the Market Street meetups.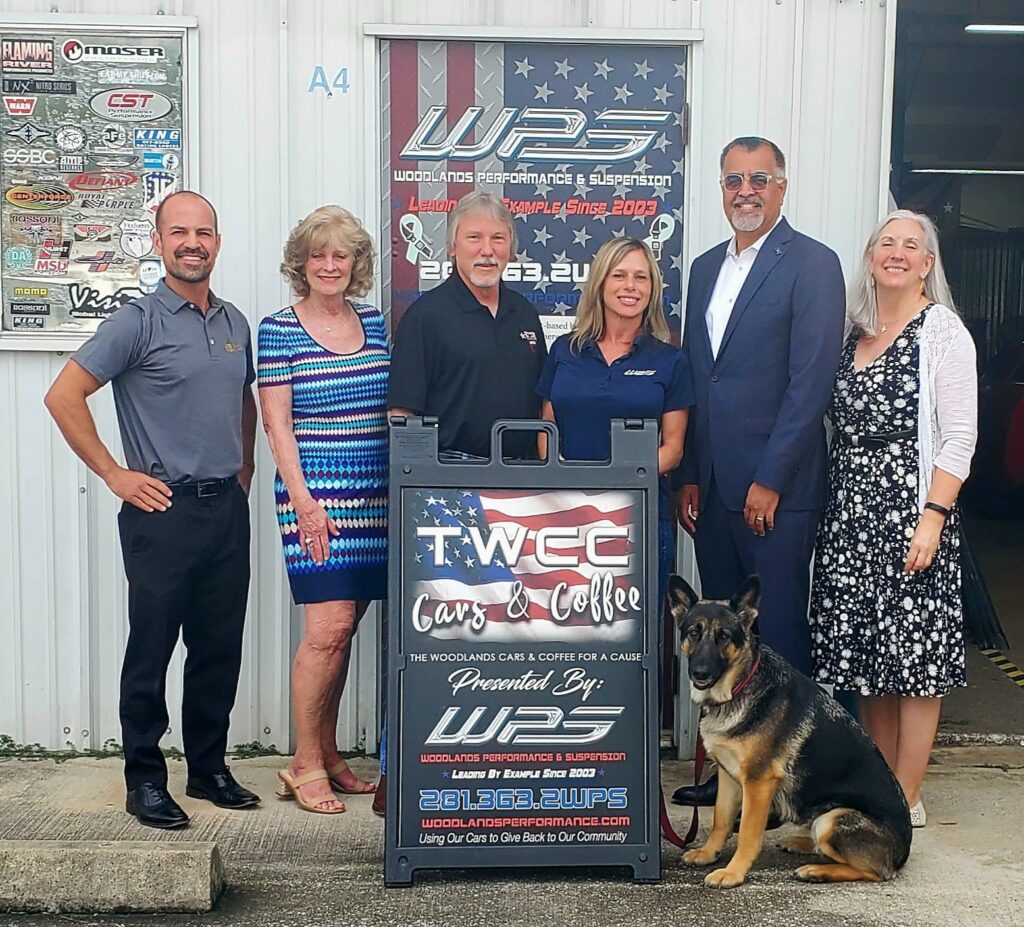 The purpose of this event is to provide a morning charity car event to show off special vehicles, be a supportive partner with Market Street and the local community, share information about needful non-profit organizations in Montgomery County, and to give back monetarily as well. We will be collecting coins/change, or ANY monetary amount through cash or credit card, for our contribution to the Market Street "Change for Charity" program that will benefit four non-profit organizations each year in Montgomery County.
We have collected and donated over $100,000 to over 60 local charities from this event since 2009.
The four recipients for 2023:
1st Quarter: Montgomery County Community Foundation Veterans Fund
2nd Quarter: Education for Tomorrow Alliance (EfTA)
3rd Quarter: Montgomery County Food Bank
4th Quarter: The Cook Family Health Education and Learning (HEAL) at Houston Methodist The Woodlands Hospital
All "show" vehicles for display enter in front of Starbucks. At that time, your donation of any amount you wish will be collected, then you will proceed to park. Although this event includes TWCC affiliates, area enthusiasts are invited on a first-come, first-serve basis. WPS/TWCC has been invited to partner with Market Street to contribute to their Change for Charity program. We appreciate your cooperation and support in making sure this event is safe and successful.
For more info on TWCC Cars & Coffee for a Cause, please call Dana Pritchard 281.363.2977 (Mon.-Fri. 8 a.m.-3 p.m.), or email is best: wpsinfo@woodlandsperformance.com, or visit our Facebook pages under: Woodlands Performance & Suspension, LLC, TWCC Cars & Coffee for a Cause, or The Woodlands Car Club. We will make our donation/presentation to each charity usually following the quarters' end, along with the donation from Market Street's collection from the parking meters. It's a win-win for everyone! Thank you for supporting our mission in "Using Our Cars to Give Back to Our Community!"