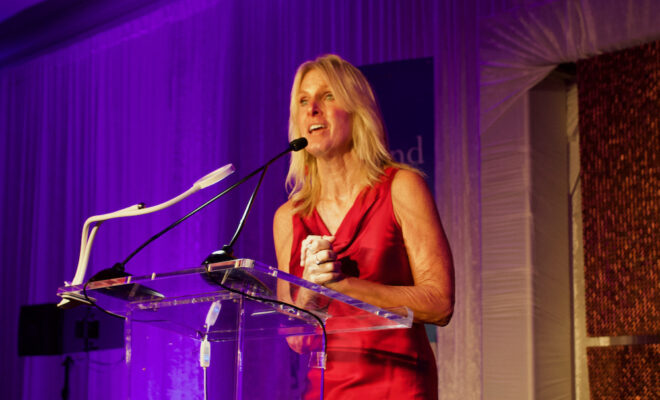 Photo Credit: Jennifer Bruse, Hello Woodlands
Events
Author Elin Hilderbrand speaks at 18th Annual Signature Author Series
On Friday, December 9, 2022, The John Cooper School's 18th Annual Signatures Author Series event was held at The Woodlands Waterway Marriott Hotel and Convention Center and featured New York Times bestselling author Elin Hilderbrand.
View photos from the event on the Hello Woodlands Facebook page:
Elin Hilderbrand, named the "Queen of Beach Reads" by New York Magazine, is the author of twenty-nine books, twenty-six of which are set on her home island of Nantucket where she has lived for nearly thirty years. She was raised in Collegeville, Pennsylvania then attended the Johns Hopkins University and the University of Iowa Writers Workshop where she was a Teaching-Writing Fellow. She's the proud mother of three, a dedicated Peloton rider, an enthusiastic at-home cook, the host of the Literati book club "The Beach and Beyond," and an eight-year breast cancer survivor.
Minutes before the luncheon, Elin Hilderbrand shared the origin of her Nantucket themed "Beach Reads" and about her author journey with local media in a press conference. It all started during a therapy session when Elin was a student in Iowa. She expressed to her therapist how much she missed Nantucket and to her surprise her therapist recommended to write about Nantucket (instead of what she expected – to go back home). After writing a few books based in Nantucket, changing publishers, and switching to bright beachy book covers, her career took off and so did the "Beach Read." She continues to base her books in Nantucket and portrays Nantucket exactly like it is. Why do readers love her books? Elin explained that with every character she gets very specific – even Nantucket is a character itself. She also described her writing as consistent, in every book she refuses to let her readers down – a standard she tries to keep – and readers really feel like they are there and know the characters. What's in store for the future? Her novel, The Perfect Couple, has been green-lit for a 6-episode limited series on Netflix, with filming starting in 2023. She plans to retire in 2024, however, has signed a two-book deal with her daughter on the topic of boarding school. With The John Cooper School students in the press room, we asked, what was her advice for writers and aspiring authors? "You have to read. You should read what you want to write and read above yourself. Tenacity. Perseverance. Discipline. Butt in chair. It's hard work and you have to keep at it." And why did Elin say yes to speaking at Signatures? "I have many readers in Texas. Anytime I can come to Texas and Houston, I do. I like to say yes when I can."
Advertisement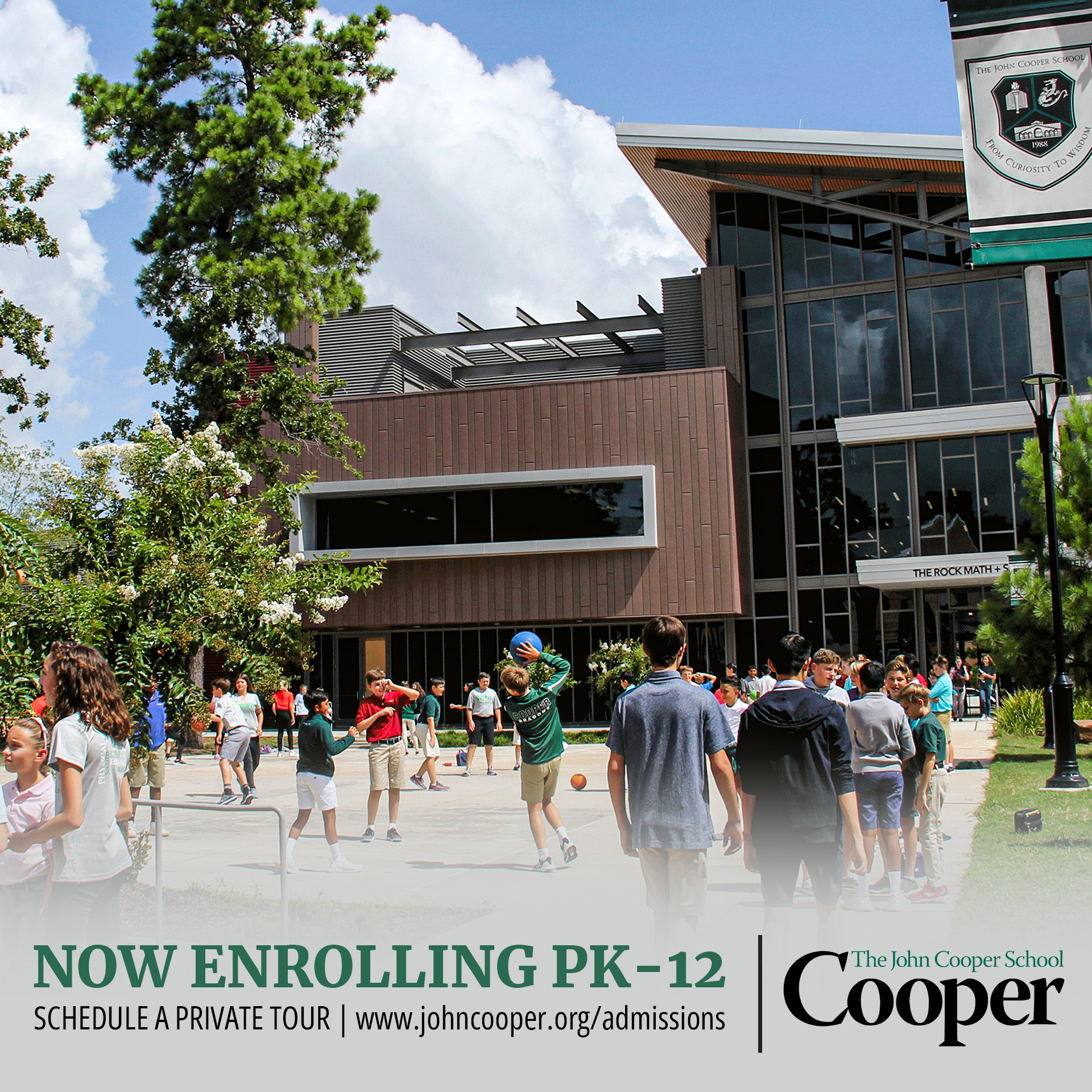 The event was decorated as the "The Nantucket Hotel Blue Bar" that brought the story and location of Hildebrand's recent novel, The Hotel Nantucket, to life throughout the venue. The John Cooper School Signatures Author Series luncheon also featured twenty local visiting authors, book signings, and a Signatures-themed prizes and drawing, which included the chance to win a trip to Nantucket and stay in The Nantucket Hotel.
The Visiting Authors segment of the Signatures Author Series offered the unique opportunity for attendees to visit with a variety of authors who were available before and after the luncheon to sign, sell, and discuss their books. Visiting Authors included Tracy Borgmeyer, Donald W. Catchings, Jr., Elizabeth Chappell, Amy Weinland Daughters, Louise Ferraro Deretchin, Tonya Duncan Ellis, Hal Evans, Pamela Franks, Kathryn Lane, Maria "Elena" Laws, Curt Locklear, Rachel Magee, Sharon McDougle, Dr. Kemuto Mokoya, Ashley R. Nelly and Sarah W. Smith, Rocio Z. Oubre, Valerie Sweeten, Sasha Summers, Lynn R. Wilson, and Teri Wilson.
Once the luncheon began, 2022 Signatures Co-Chairs Lisa Hollingsworth and June Kolesar welcomed guests and gave opening remarks. Then, Dr. Stephen Pop, The John Cooper School's Head of School, introduced Elin Hilderbrand, who gave a speech on "Why Beach Reads Matter" before taking and answering questions from the audience.
As a tradition, a portion of the proceeds from each Signatures event is given to a local non-profit and in the past 17 years, more than $63,000 has been donated to local organizations to promote literacy in the community. The beneficiary of the 18th Annual Signatures Author Series is Children's Books of Wheels. Children's Books of Wheels has a goal to provide educational and community resources to a diverse population in Montgomery County.
The John Cooper School is an independent, non-sectarian, co-educational, college preparatory day school. The School's mission is to provide a challenging education in a caring environment to a diverse group of select students, enabling them to become critical and creative thinkers, effective communicators, responsible citizens and leaders, and lifetime learners. To learn more about The John Cooper School by visiting www.johncooper.org.