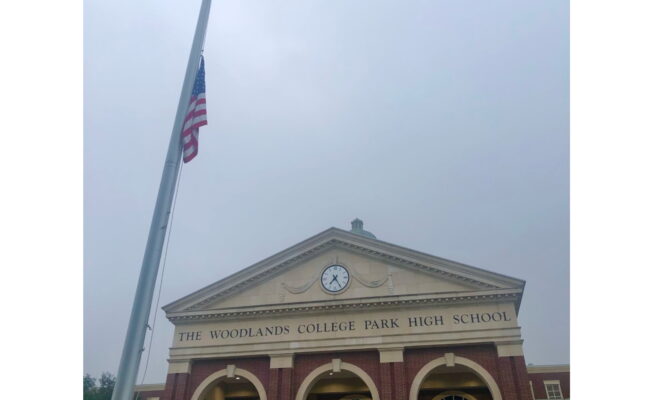 Events
Flag Flown over USS Arizona Loaned to College Park to Commemorate Pearl Harbor Day
By |
THE WOODLANDS, TX – On December 7, 2022, The Woodlands College Park High School was granted the opportunity to commemorate the history of Pearl Harbor by flying a flag flown above the USS Arizona.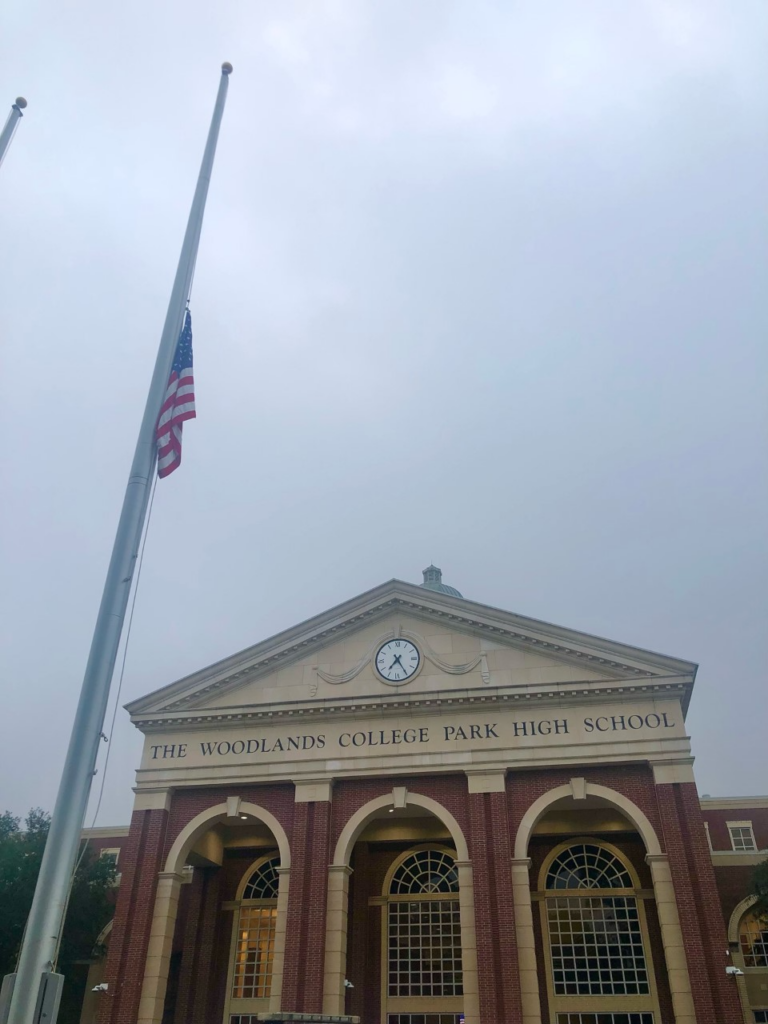 The flag was donated to the school for the day by Texas historian Denton Florian. The flag was purchased from the Fleet Reserve when Florian and his wife were in Hawaii on their honeymoon in 1990. It flew on the USS Arizona on the day the couple were married.
According to Florian, this special flag was also flown by the Nimitz Museum in Fredericksburg when President George H.W. Bush visited for the 50th anniversary of the Pearl Harbor attack in 1991.
The idea to lend out the flag came to him during his visit to the museum. "We attended the 50th anniversary ceremonies at the Nimitz Museum in Fredericksburg on December 7, 1991 and it occurred to me that they might like to fly the flag there on that day, and they did," explained Florian.
Now Florian lends it to schools such as The Woodlands College Park High School. "After that we began offering it to schools if they would fly it on their flagpole and make an announcement to the student body about Pearl Harbor," he shared. The JROTC at College Park High School in The Woodlands raised the flag, made an announcement, and it flew above campus all day.
The Florians only fly the flag on Pearl Harbor Day. They lend the flag out to remind students and the public of the importance of Pearl Harbor Day and about our history.
SOURCES: Denton Florian, The Woodlands College Park High School