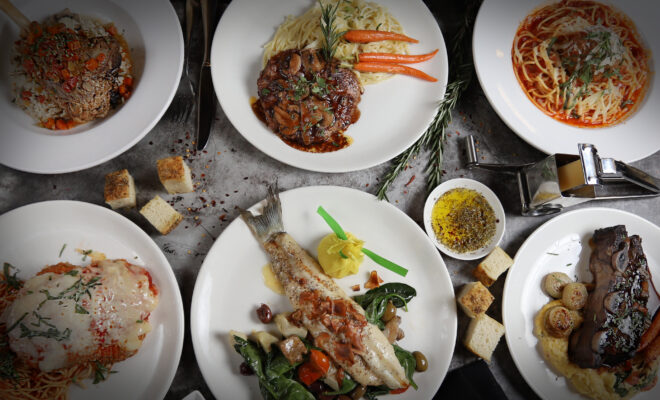 Food & Drink
Avanti Italian Kitchen & Wine Bar to Open Second Location
By |
THE WOODLANDS, TX – Plans are underway for bringing a second Avanti Italian Kitchen & Wine Bar to the front of The Woodlands.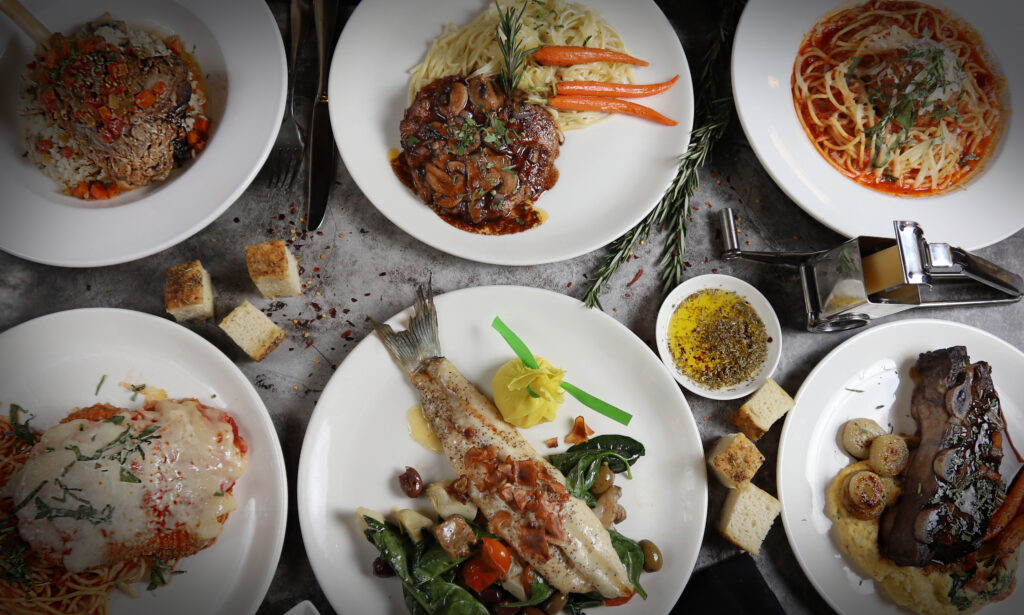 "It's going to be casual-elegant dining, and impeccable service," says owner Enrique Orioli about the upcoming restaurant, which will offer a covered, outdoor dining area as well as a full indoor dining room, and private dining space.
The new restaurant takes over the space that was home to Radunare, located in between Research Park and Lakeside Blvd on Research Forest.
Orioli received an overwhelmingly positive response from the Creekside Community after opening the first Avanti Italian Kitchen & Wine Bar in January of 2020, so he's decided to bring his Modern Italian Cuisine to the front of The Woodlands.
It's a straightforward plan: Avanti's menu features creative interpretations of modern and regional Italian cuisine — mouth-watering antipasti, hand-crafted pasta, fresh seafood, and delicious desserts. The menu also includes an extensive collection of wines, wine flights, craft cocktails, and a rotating selection of 36 wines by the glass. "We make everything in house, the breads, the pasta, the sauce, even the salad dressings" he says.
But it wouldn't be a relative of standout Via Emilia Italian Restaurant if they didn't serve hearty braised meats. "We'll have a Braised Beef Short Rib and a Braised Lamb Shank on the menu, along with a Berkshire Pork Tomahawk, a New York Strip and a Filet Mignon" says Orioli.
There are several remaining hurdles to pass, including total renovation work and permitting, before customers can dive into our cuisine, he says.
Work on the new concept comes as their first concept Via Emilia Italian Restaurant hit its 20 year mark this past September. Having shifted to takeout/delivery at the height of the pandemic, the Orioli Family Restaurant Group successfully navigated the rough waters of 2020 and are sailing into 2021 strong. And if the wait for a dinner table is any indication, customer response has been strong.
"We have three generations of family working together each day, myself and my brother, my mother, my father, and my father's 84 year old mother, Nonna Elda " says Orioli. "We look forward to sharing our passion for food and culture from the Emilia Romagna region of Italy, where our family is originally from."
The creators of Via Emilia bring to you, Avanti. Inspired by their passion for the food, wine and culture of Italy, where the Orioli family is originally from, and delivered with genuine, authentic hospitality, Avanti brings a casual-elegant dining experience to The Woodlands.
The culinary team is led by Executive Chef Joe Vargyas, a graduate of the Culinary Institute of America who became very fond of Italian gastronomy and cuisine after working on Italy's Amalfi coast with some of Europe's top chefs. He was a competitor on Food Network's "Chopped." Chef Joe is excited to bring his creative flair to the menu at Avanti, rooted in the Italian classics, using fresh ingredients, and a fresh approach. Everything at Avanti is made fresh daily. From the fresh baked bread to the salad dressings, Avanti Italian Kitchen & Wine Bar is a true scratch-made kitchen. For more information, visit www.avantiitaliankitchen.com.