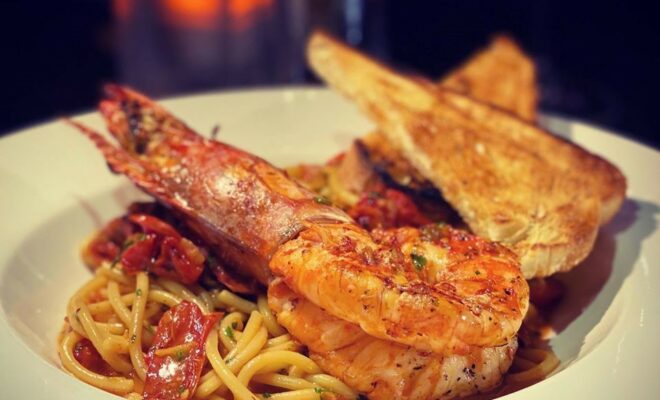 Food & Drink
Azzurro Italian Coastal Cuisine to Open in Hughes Landing in The Woodlands
By |
THE WOODLANDS, TX – Azzurro Italian Coastal Cuisine restaurant is coming to Hughes Landing® in The Woodlands® on the ground level of One Lakes Edge®, the luxury multifamily development by The Howard Hughes Corporation® (NYSE: HHC). Azzurro represents the fourth restaurant opened in The Woodlands by local restaurateur Enrique Orioli and his family-owned and operated restaurant group.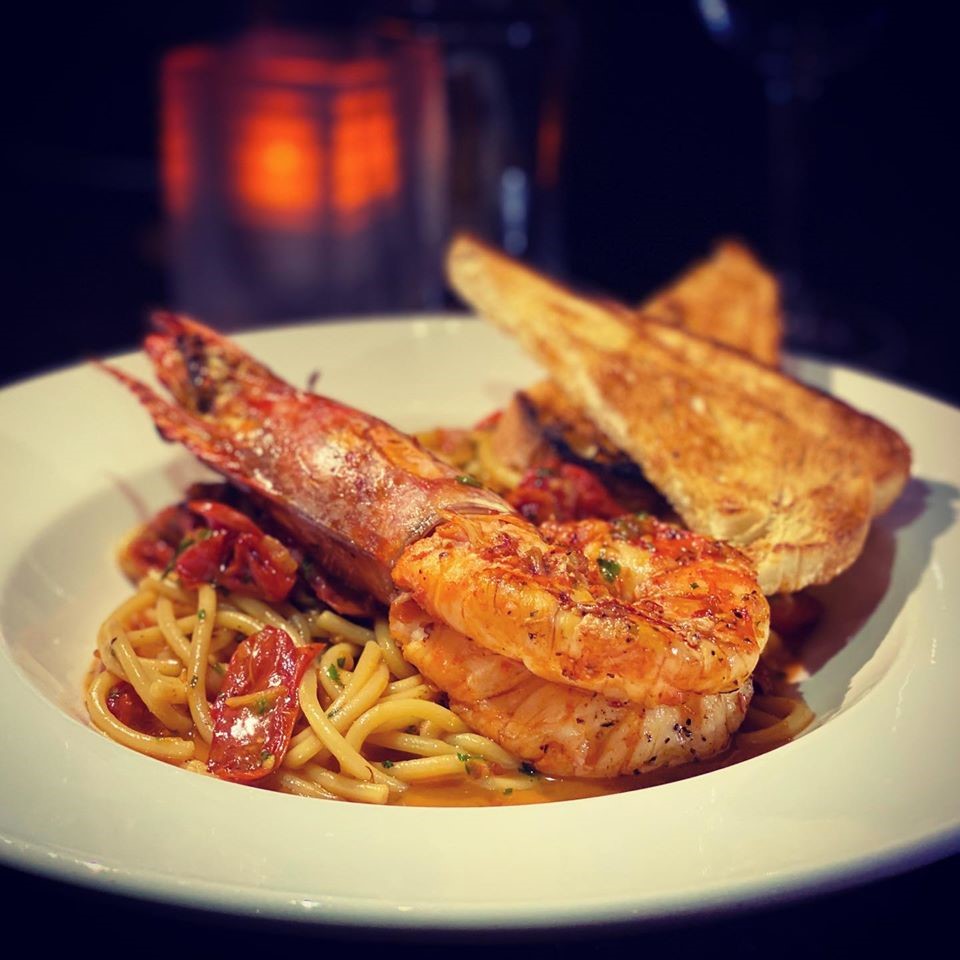 Azzurro adds to Orioli's three prestigious dining establishments— the Creekside Park® and Research Forest area locations of Avanti Italian Kitchen & Wine Bar, and the award-winning Via Emilia Italian Restaurant in the Village of Indian Springs, winner of OpenTable's "Tastemaker Award" for Best Italian Restaurant and "Diner's Choice."
Overlooking Lake Woodlands, Azzurro Italian Coastal Cuisine will be located across from Truluck's Ocean's Finest Seafood and Crab, in a pristine setting with a patio overlooking Lake Woodlands. The new restaurant will feature Italian regional seafood specialties, handmade pasta, several braised meats, steak options and rare Italian wines. The vibrant, seaside décor will allow the ambiance to fully reflect the emphasis of the coastal region of Italy.
"Many of the recipes come from my grandmother, Nonna Elda, who was born and raised in Northern Italy. We do give our team the opportunity and freedom to create new menu items, but there's no changing our classics," stated Orioli.
Orioli describes why he believes The Woodlands is a perfect fit for his restaurants. "The Woodlands is a thriving and tight-knit community. We recognized this eleven years ago when we opened our very first restaurant in Indian Springs. Since then, we've opened restaurants in Creekside Park and Research Forest. All have been very well received by the community. We are exceptionally excited to bring Azzurro to Hughes Landing."
"As a family-owned and operated restaurant group, we truly value the connection we make with the members of our community and its visitors. Food is much more than nourishment. It is a way we come together to connect and create memories. When we serve our guests, we are not only serving them a meal; we are sharing our family story through our cuisine. We are excited to bring generations of combined hospitality and restaurant experience to our latest venture, Azzurro."
Jim Carman, President of the Houston Region for The Howard Hughes Corporation, added, "We are delighted to announce the addition of an authentic, family-owned Italian restaurant to Hughes Landing. Azzurro Italian Coastal Cuisine will be a wonderful addition to the diverse dining options at Hughes Landing, popular for its attractive, walkable ambiance that offers shopping, dining and entertainment, all within a beautiful natural setting."
Azzurro Italian Coastal Cuisine is expected to open this summer.

The Woodlands, a 28,500-acre award-winning master planned community located 27 miles north of downtown Houston, was recognized in 2021 as the #1 Best Community to Live in America by Niche.com. The Woodlands offers an unprecedented 28% of green space, leading the way among master planned communities that practice environmental preservation. It is home to 120,000 people, and nearly 64,000 people work in the community. The Woodlands has received numerous past accolades including the Vision Award, Development of Distinction from the Urban Land Institute; three-time honoree of "Master Planned Community of the Year," four-time recipient of "Humanitarian of the Year" and "Trailblazer of the Year" in 2018 by the Greater Houston Builders Association; American Trails Developer Award; Environmental Planning Award from the American Society of Landscape Architects, Texas Chapter Houston Section. The Woodlands is a community of The Howard Hughes Corporation®, which supports over 180 local causes in the Houston region through its HHCares program. For more information, visit www.thewoodlands.com. For additional details, find us on Facebook, Twitter, and Instagram.

The Howard Hughes Corporation owns, manages and develops commercial, residential and mixed-use real estate throughout the U.S. Its award-winning assets include the country's preeminent portfolio of master planned communities, as well as operating properties and development opportunities including: the Seaport in New York City; Downtown Columbia®, Maryland; The Woodlands®, The Woodlands Hills®, and Bridgeland® in the Greater Houston, Texas area; Summerlin®, Las Vegas; Ward Village® in Honolulu, Hawaiʻi; and Douglas Ranch in Phoenix. The Howard Hughes Corporation's portfolio is strategically positioned to meet and accelerate development based on market demand, resulting in one of the strongest real estate platforms in the country. Dedicated to innovative placemaking, the company is recognized for its ongoing commitment to design excellence and to the cultural life of its communities. The Howard Hughes Corporation is traded on the New York Stock Exchange as HHC. For additional information visit www.howardhughes.com.