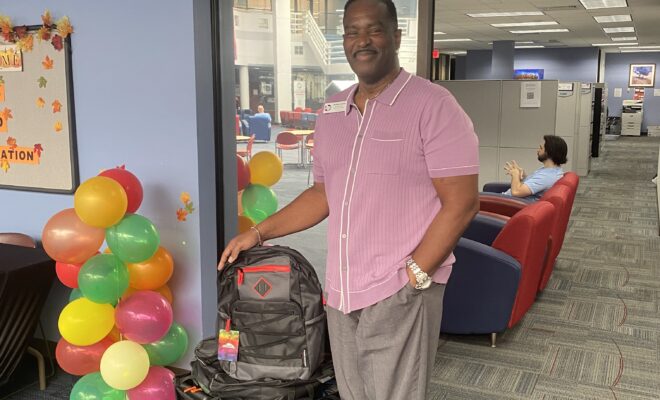 Lifestyle
Back to School Obstacles Erased for Former Foster Students by Operation: Achieve Independence
By |
SPRING, TX – Operation: Achieve Independence (OAI) offers a three-fold program for youth with foster care history as well as those who are preparing to age out of foster care. This three-fold approach includes Education and Career Prep, Transitional Living Support and Mentoring programs.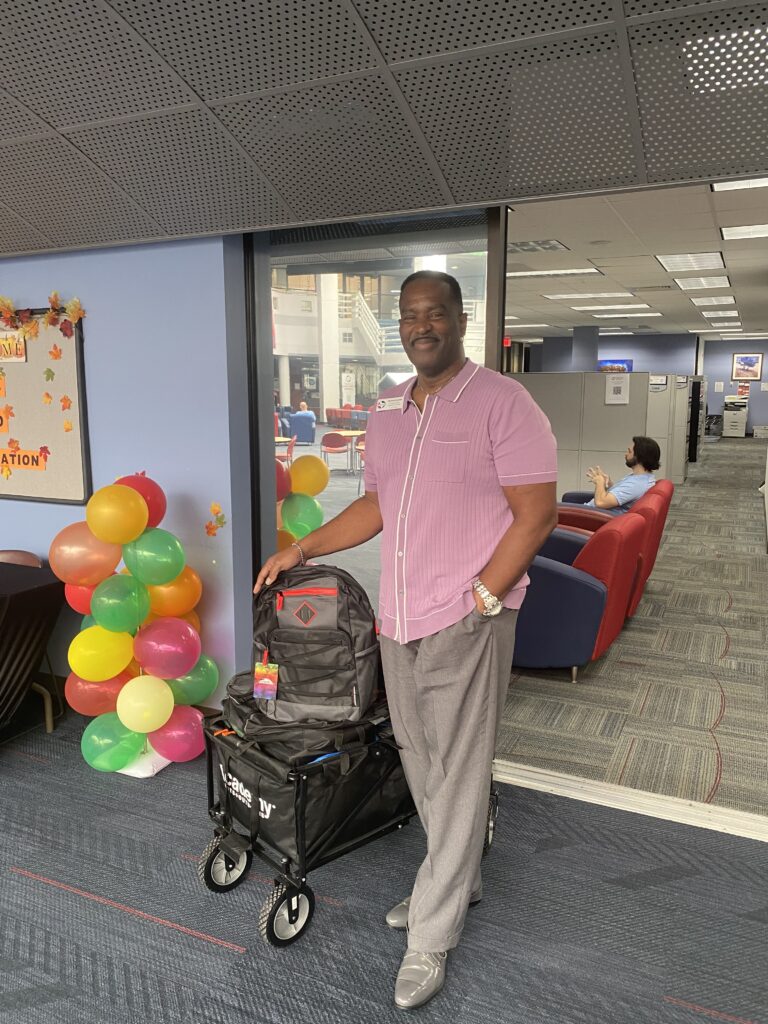 Youth age out of the foster care system at 18 years old, and without significant positive role models and assistance navigating life, they are likely to quit attending high school, rely on drugs or alcohol to alleviate anxiety, become homeless, or become pregnant at an early age, relying on government assistance and ultimately repeating the cycle of life they are familiar with as a child themselves.
On August 22, OAI delivered 336 backpacks filled with supplies to each of the Lone Star College campuses for students with foster care history. These supplies were provided by donors who either purchased from an Amazon Wishlist or donated money to purchase items through OAI. Backpacks were provided by Day 1 Bags, an organization with a mission to provide former foster youth a better method of carrying their clothes, documents, and schoolwork, as many of them leave foster care with only the clothes that they are wearing.
"Day 1 Bags has supplied over 145,000 bags in 6 years to at-risk and foster youth in 45 states," said Hunter Beaton, Founder and CEO of Day 1 Bags. "The goal was to ensure Operation Achieve Independence can provide students with a great way to start the school year off right. At Day 1 Bags, we all know some months we need to bring large, heavy textbooks, while other times we only need the minimum essentials. Because of this, investing in a comfortable, durable, and versatile backpack is incredibly important. We never shortchange our donation with a below quality product. Our goal is to ensure it lasts throughout the student's college career (saving money in the long run) and that they will be comfortable throughout the day."
Lone Star College has an existing program called the Navigators program. Lone Star College Navigators are advisors working with students with foster care history, including those who were adopted out of foster care. OAI began partnering with Lone Star College this year to bring services to students enabling them to be successful in post-secondary education.
Anabell Hernandez, Coordinator I, System Office Navigator at Lone Star College shared her thoughts, "Lone Star College is grateful for OAI's support and partnership. Our desire to assist the foster youth is the perfect match! Can't wait to see all that we accomplish together."
Children who age out of foster care in Texas receive an in-state tuition waiver. Many are not aware of this program. Unfortunately, if they do not activate the waiver by the time they are 25, they will lose it; but if they do activate it, they will have access to it for the rest of their life. They can obtain as many degrees as they want, if they attend a Texas public college or university.
"The hurdles that former foster youth face on a daily basis is immense. Most youth believe there is no point even considering college since they could never afford it. The goal at Operation: Achieve Independence is to break down some of the barriers that they face and help them truly achieve independence", said Nicole Davis, Executive Director.
OAI's primary goal through the Education and Career Prep Program is to encourage youth ages 14 and older in the foster care system to be aware of the college voucher program benefit and to prepare the youth to be able to utilize it when they age out at age 18. OAI will help youth obtain their tuition waiver from DFPS, navigate the Education and Training Voucher process, take them on college tours, pay for fees that may be keeping them from moving forward, help them fill out FAFSA, connect them with their campus Navigator at Lone Star, help them enroll in classes, and help transport them to meetings and classes.
OAI will assist students with building their resume, performing mock interviews, shopping for work and school appropriate clothing and assist with any supplies necessary for work or school.
Tina James founded OAI, a nonprofit organization in 2017 after her work with disadvantaged youth in San Antonio, Waxahachie, and Haiti. She had a desire to build a program with the right people to play a role in training, elevating, and inspiring young adults in the system before they age out.
"We believe each foster child is one caring adult away from success" said Tina James, Board President of OAI, quoting Josh Shipp. "OAI now offers programs in life skills training for young adults aging out of foster care, a one-on-one mentorship program for former foster youth, and a Trauma Training Program."
Learn more about Operation Achieve Independence program by visiting the website at OAIcares.org or visiting their Facebook page at www.facebook.com/oaicares. Nicole Davis may be reached at nicole@oaicares.org.