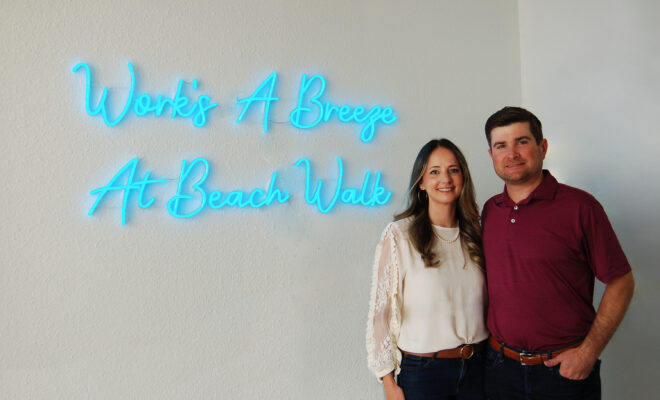 Business
Beach Walk Coworking & Office Space concept to debut at Lake Conroe
By |
CONROE, TX – Professionals and business owners seeking a greater level of work/life balance will be excited to know that Beach Walk Coworking & Office Space, a new flex office and executive suite concept, will soon open near the waterfront area of Lake Conroe.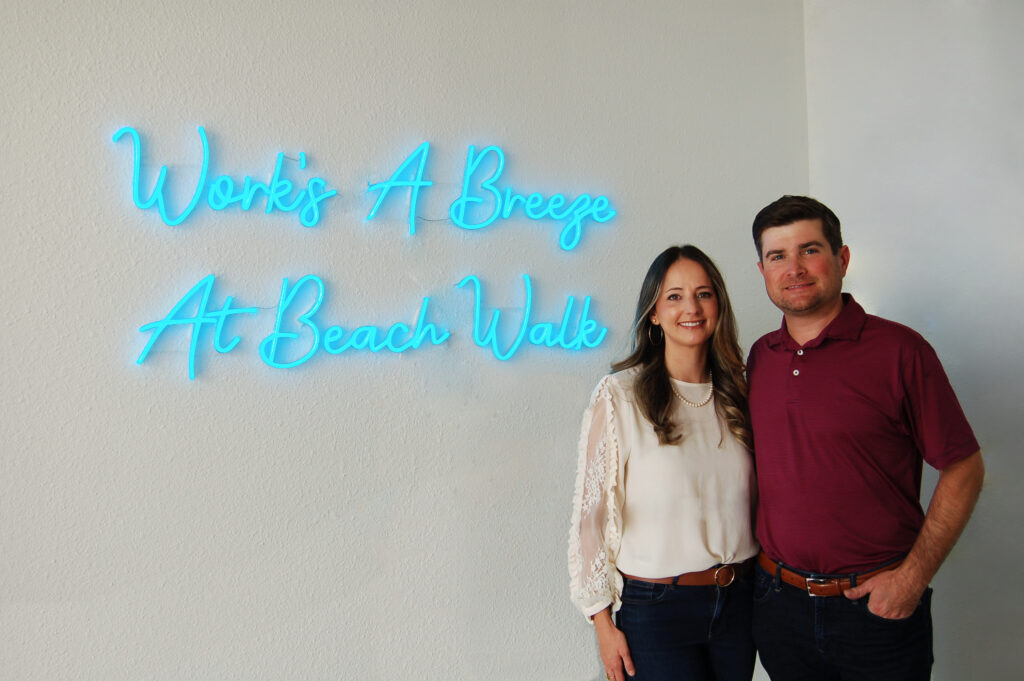 Beach Walk Coworking is scheduled to open in the first quarter of 2023 at 96 Beach Walk Blvd., near the intersection of Highway 105 and McCaleb Rd.
Beach Walk will provide flexible workspace memberships for all types of professionals, with 25 private office suites, open workstations, meeting rooms, privacy phone booths, refreshments, and many other office amenities. It will occupy 7,500 square feet of space in the building.
The workspace is nestled next to Lakeview Marina and is within one mile from Waterpoint Shopping Center and many nearby restaurants for a quick breakfast, business lunch, or happy hour.
Matt Arceneaux is the founder of Beach Walk Coworking. He also owns Washington Office Co., a flex office concept near downtown Houston on Washington Avenue.
He explains, "For years before getting into the flex office industry, I made the drive from The Woodlands to my previous office by Lake Conroe every day for work. As it turned out, it was the only commute I've ever actually enjoyed. I loved passing through Fish Creek and then getting to the lake and that whole environment. It was so much different than your typical stale office site and was a nice separation from officing from home. That experience was part of my inspiration to open a coworking space near Lake Conroe and give other local professionals from Woodforest, Conroe, and Montgomery, not to mention The Woodlands and Magnolia, a new option for working near the lake."
While plenty of traditional office buildings have followed the growth of Montgomery County, very few offer the flexibility and community provided by a coworking space, a workstyle trend caused by a modern, digital workforce that has increasingly become more fragmented and remote.
Arceneaux continues, "As seen in our other coworking spaces, teams and companies are ditching the outdated traditional lease methods. They realize they can drop the unnecessary overhead and stop worrying about rigid lease terms, administration, utilities, and IT headaches. All memberships at Beach Walk are move-in ready with furnishings, enterprise-grade internet, utilities, printing, meeting rooms, IT, administrative assistance, coffee, a stocked kitchen and bar, and cleaning. We handle all the big office details so members can simply focus on their work."
Beach Walk Coworking is located just a short drive of approximately seven miles (about 8-9 minutes) from the Woodforest master-planned community, from downtown Montgomery, as well as from the area of I-45 and Highway 105 near downtown Conroe.
To learn more about the location, plans, and pricing, please visit www.BeachWalkOffice.com. Those who want to be notified when the workspace is available for touring can provide their contact information under the "Prelease Info & Tours" tab.