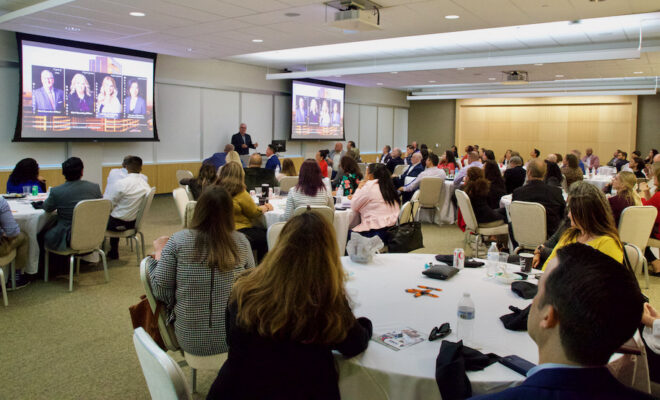 Photo Credit: Rod Prado, Hello Woodlands
Business
Montgomery County Hispanic Chamber Luncheon reveals the impact of the Hispanic Community in our Local Economy
By |
The Montgomery County Hispanic Chamber (MCHC) welcomed the community to "The Impact of the Hispanic Community in Our Local Economies" Luncheon presented by OTG on Wednesday, October 26, 2022 at Sam Houston State University – The Woodlands Center.
View photos from the event on the Hello Woodlands Facebook page and on Instagram:
This event was the first luncheon since the Hispanic Chamber relaunch in September 2022 and the second event, after Una Noche con la Cámara.
MCHC Board Member Yelba Heaton welcomed guests to the luncheon that featured authentic Mexican Cuisine from local restaurant Caffé di Fiore located The Woodlands. After a time of networking and lunch, MCHC Chair Miguel Lopez introduced guest speaker Gil Staley, CEO of The Woodlands Area Economic Development Partnership. Established in 1997, The Woodlands EDP has a mission to promote job growth and economic vitality in The Woodlands Area by recruiting new businesses and supporting existing businesses in job retention and expansion.
Staley shared a presentation that showcased data and statistics compiled by The Woodlands EDP team on how the hispanic community impacts our local economy in Montgomery County, including the following information according to the 2021 Hispanic/Latino Population in Montgomery County:
73,287 in the Workforce, 79.3% are Private Wage and Salary Workers and 17.2% are in Construction
In the Educated Workforce and out of 92,923 in the Education Profile, 28% have a Bachelor Graduate or Professional Degree and 14% have some college
19.97% average of Staff (1,327 Employees Collectively) at The Woodlands three Major Hospitals identify as Hispanic/Latino
In Conroe ISD, 38% of Students and 15.8% of Teachers identify as Hispanic
Lone Star College has the largest Hispanic Student Population in the nation
Sam Houston State University earned HSI status and 25.81% of Students identify as Hispanic (per 2021-2022 Enrollment)
Population of 171,096 in Montgomery County with a Median Age of 28
Houston has the 4th Largest Hispanic Population compared to other U.S. Metros
29.4% of Small Businesses in Texas are Hispanic Owned
For more information and data, please contact The Woodlands Area Economic Development Partnership and learn more at www.edpartnership.net.
At the end of the event, Lopez introduced Conroe/Lake Conroe Chamber of Commerce President Scott Harper who announced the upcoming SBA Small Business Meetup in Conroe that will be held on Tuesday, November 15 at 8:30 a.m. Hosted by the Conroe/Lake Conroe Chamber of Commerce in collaboration with the Montgomery County Hispanic Chamber and Sam Houston State University Small Business Development Center (SHSU SBDC), the event is for business owners and those who want to start a business. Representatives from the U.S. Small Business Administration Houston District Office and SBA's Resource Partner Network (SHSU SBDC & SCORE) will be available to answer questions. Learn more about the event and register here.
To learn more about MCHC, email info@mchchamber.org, visit the Facebook page at www.facebook.com/MCHChamber and website at mchchamber.org.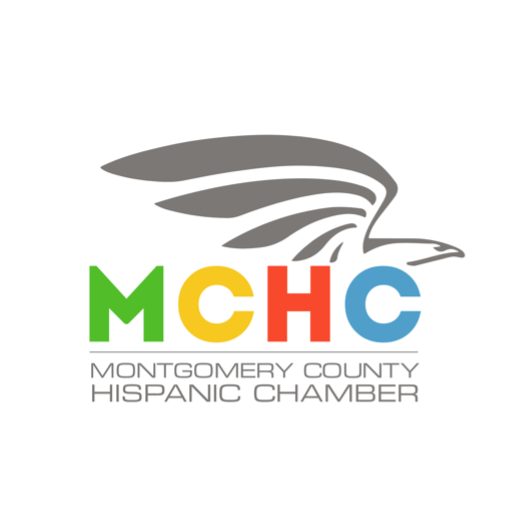 The Montgomery County Hispanic Chamber, established in 2003, is a 501c(6) non-profit organization governed by a volunteer board of directors. The purpose of the MCHC is to advance the growth, success, and prosperity of the Hispanic Community. For more information, visit www.mchchamber.org.