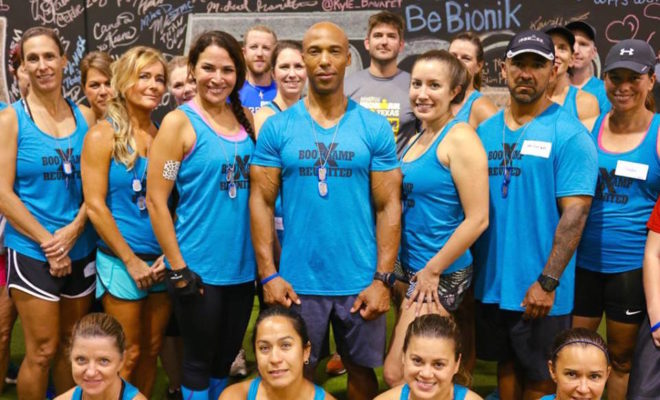 Events
Bionik Fitness Celebrates 10 Year Anniversary
By |
Congratulations to Bionik Fitness & Human Performance's Boot Camp on their 10 Year Anniversary!
The Bionik Boot Camp began during the summer of 2006 and is the original boot camp of it's kind in The Woodlands and Spring areas. The celebration (aka boot camp with social events) was held at the Frog Fitness Facility where the team provided challenging workouts while catching up with friends and trainers.
Kerry Huston, CSCS, IRONMAN Certified Coach, Owner of Bionik Fitness & Human Performance, Former USA Gymnastics Team Member, and Boot Camp Head Coach, led the 2 day boot camp where all skill levels from the ages of 15 – 85 were welcome and had the opportunity to win "The Frog" from Frog Fitness.
Learn more about Bionik Fitness and Human Performance at BeBionik.com
The Hello Woodlands team had the opportunity to join in on the fun and capture moments from the boot camp. Be sure to check out our experience in the photo album on Facebook: