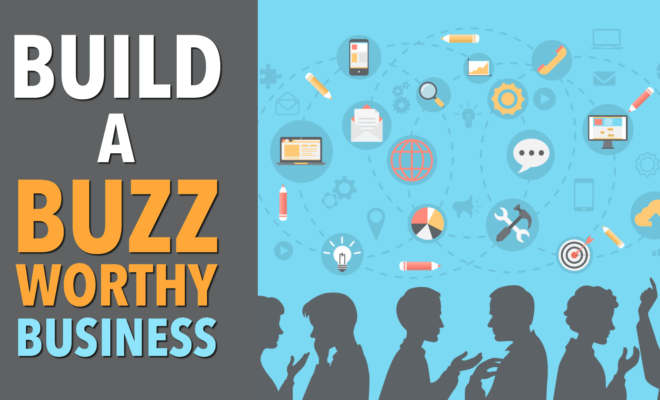 Business
Build a buzzworthy business with Lone Star College SBDC
By |
Small business owners often struggle to make a connection with their customers that goes beyond the normal transaction. On January 17, the Lone Star College Small Business Development Center is hosting Building a Buzzworthy Business, a seminar aimed at helping small business owners learn to promote and market their business.
"Marketing, more specifically 'how to market my business', is something we get asked by business owners," said Miguel Lopez, LSC-SBDC executive director. "We are excited to be able to host this program that will look at successful marketing strategies that don't require a lot of capitol."
Jennifer Kelley Bruse, Hello Woodlands president & CEO, will present proven approaches small business owners can use right away to stand out and be noticed. Hello Woodlands offers breaking news, events, headlines, articles and stories on HelloWoodlands.com, across social media, and in a weekly email newsletter, reaching more than 1 million people every month.
"I'm looking forward to sharing some of the tactics I've learned over the years," said Bruse.  "There are simple things small business owners can implement right away to help grow their business."
Build a Buzzworthy Business takes place at the Lone Star Community Building Wednesday, Jan. 17, from 9 to 10:30 a.m., with registration at 8:30 a.m. There is no cost to attend, but space is limited and registration is required by email at sbdc@lonestar.edu.
"A business owner can expect to learn how to develop an online/offline marketing plan, how to market to the media, how to effectively reach and connect with their target audience, as well as other strategies," said Lopez.
Lone Star College offers high-quality, low-cost academic transfer and career training education to 99,000 students each semester. LSC is training tomorrow's workforce today and redefining the community college experience to support student success. Stephen C. Head, Ph.D., serves as chancellor of LSC, the largest institution of higher education in the Houston area with an annual economic impact of $3.1 billion. LSC consists of six colleges, eight centers, two university centers, Lone Star Corporate College and LSC-Online. To learn more, visit LoneStar.edu.
Source: Bill Van Rysdam, Lone Star College