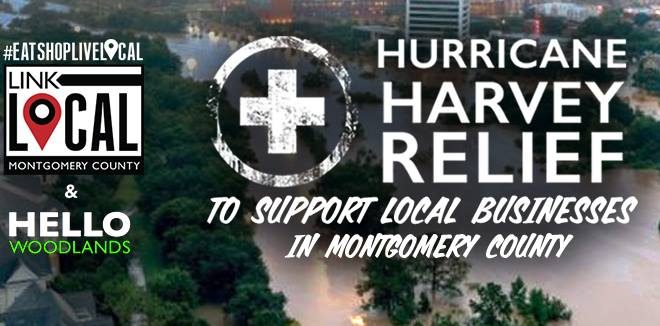 Business
Resource Guide for Local Businesses After Harvey
By |
The storm may have passed, but many across Montgomery County are still feeling the devastating affects of Harvey and struggling to recover, rebuild, and restore their businesses.
Are a local business owner who is suffering after Hurricane Harvey? We have compiled a list of resources for businesses on where to receive free guidance, low-interest loans, disaster assistance, and support from the community.
Small Business Development Center (SBDC)
The Lone Star College SBDC's staff of highly trained consultants offer NO COST confidential business management consulting services. SBDC's can help small businesses complete the forms necessary to get federal disaster relief, recover their critical records, and relaunch their businesses. Learn more and contact the Lone Star College SBDC at https://www.lonestar.sbdcnetwork.net/lonestar/Consulting_Services1.asp
Small Business Administration (SBA)
The SBA provides low-interest disaster loans to help small businesses and homeowners recover from declared disasters. Applicants are encouraged to apply online for a disaster loan. If you need do not have access to a computer or smartphone or assistance applying in person, you can visit a disaster recovery centers in Montgomery County:
Friendship Center, 31355 Friendship Drive Magnolia, TX 77355

Mondays to Saturdays   9:00 am to 7:00 pm
Sundays   12:00 pm to 5:00 pm

Old Police Department, 700 Old Montgomery Road, Conroe, TX 77301

Mondays to Saturdays   9:00 am to 7:00 pm
Sundays   12:00 pm to 5:00 pm
Learn more at https://www.sba.gov/disaster-assistance/hurricane-harvey
FEMA Disaster Assistance
If you are a disaster survivor, you may qualify for federal assistance. The process is authorized by the Office of Management and Budget with an expiration of November 30, 2017.
Apply for assistance at www.disasterassistance.gov.
Eat Shop Live Local
Eat Shop Live Local is a hub for all residents and business owners in Montgomery County to come to support locally owned businesses. Currently efforts are geared towards helping local businesses in the aftermath of Hurricane Harvey on the "Eat Shop Live Local Montgomery County" Facebook group.

Local business owners who are suffering in the aftermath of Hurricane Harvey can use the group page to post their needs with the hashtag #HarveyMoCo2017 and #EatShopLiveLocal so community members can help businesses get their operations back up and running. 
Visit the "Eat Shop Live Local Montgomery County" Facebook group page at:  https://www.facebook.com/groups/479490249094117

Other Resources
Do you have another resource to help businesses affected by Harvey? Contact us by emailing our team at info@hellowoodlands.com.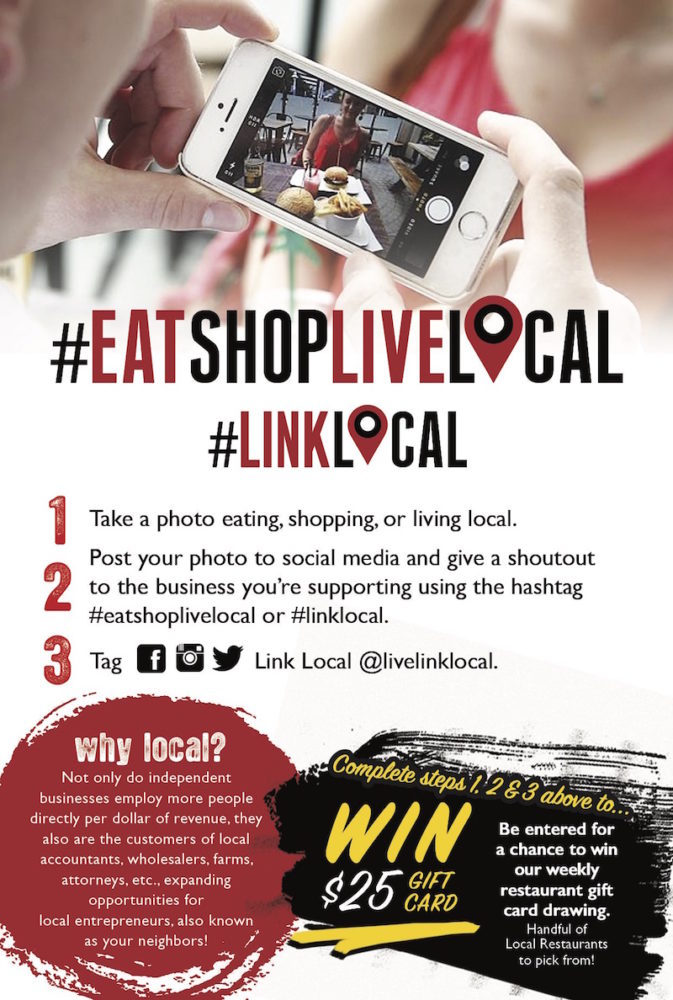 Learn more and how to get your business involved at EatShopLiveLocal.com