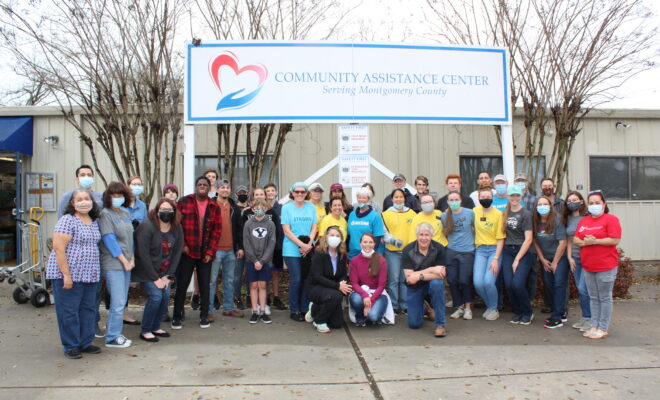 Lifestyle
CAC Receives 20,000 pounds of food from Church of Jesus Christ of Latter-day Saints
By |
CONROE, TX – On Monday morning, March 1, 2021, an 18-wheeler slowly backed down the driveway at Community Assistance Center (CAC) to deliver much needed shelf stable food items to support neighbors in Montgomery County. The truck came all the way from Utah, filled with 12 pallets of food equaling approximately 20,000 pounds, and was generously donated by The Church of Jesus Christ of Latter-day Saints.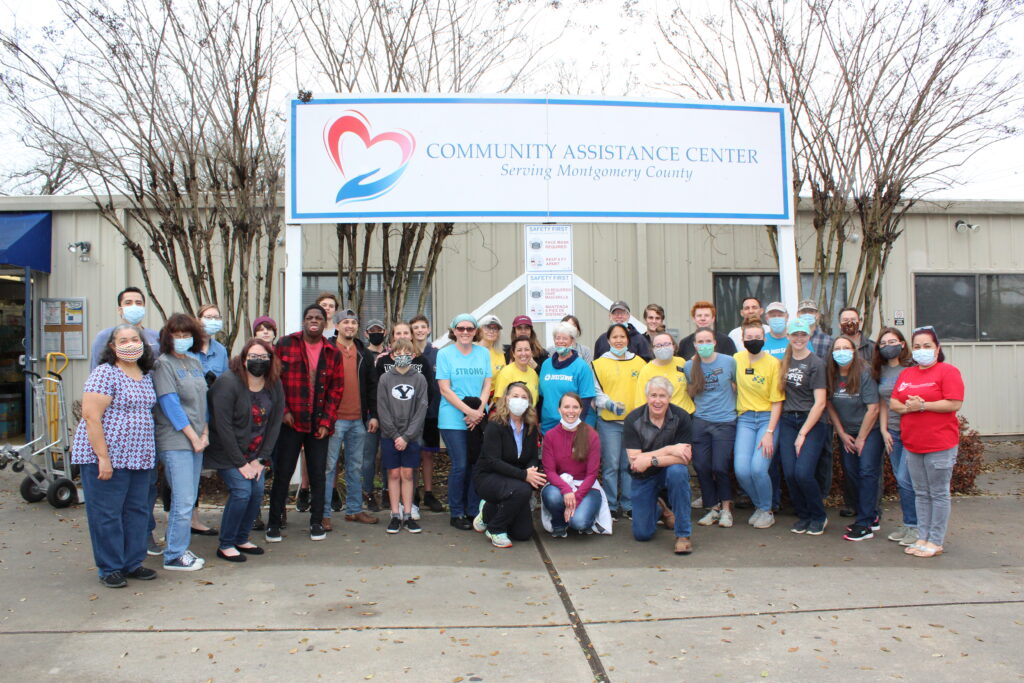 "The generosity and spirit of giving from our friends with The Church of Jesus Christ of Latter-day Saints is just astounding," said Jennifer Landers, Executive Director of Community Assistance Center. "Our food pantry shelves, particularly soups, canned vegetables and fruits, and pastas, have been slim to bare, so this wonderful donation will go a long way to restocking our shelves and filling the pantries of our neighbors."
The donation was requested by Elder Sean Douglas of the church's area authority who made the request for the entire Houston area and the Conroe Stake recommended CAC as a benefiting organization. The nearly 20,000 pounds of food came through the LDS Charities Humanitarian Aid of Salt Lake City, Utah and was delivered by Godfrey Trucking with Scott Godfrey, the company's owner, making the nearly 1,000-mile drive to bring the donation himself. Approximately 30 missionaries and volunteers from the Church of Jesus Christ of Latter-day Saints donated their time to volunteer to assist with unloading the truck and lining the hallways of CAC with donations that exceeded what could fit in the pantry.
"Thank you to The Church of Jesus Christ of Latter-day Saints, to Elder Sean Douglas and the Conroe Stake for selecting CAC, and to the missionaries and fellow volunteers of the Church who dedicated their time and efforts to providing CAC with all of this wonderful food," said Landers. "We are extremely grateful and look forward to continuing to work with The Church of Jesus Christ of Latter-day Saints."
Items donated will replenish the vacant shelves in CAC's food pantry as well as fill grocery bags for the organization's senior grocery delivery program and for mobile food markets to serve various members of our community.
Community Assistance Center still has shelves to fill and is accepting food donations Monday through Friday with volunteer opportunities available on a weekly basis. CAC's priority food needs list will be updated weekly on the organization's website at www.cac-mctx.org as well as on the agency's social media platforms. Additional information regarding services, how to schedule an assistance appointment, food distribution locations, and ways you can get involved can also be found on the organization's website at www.cac-mctx.org.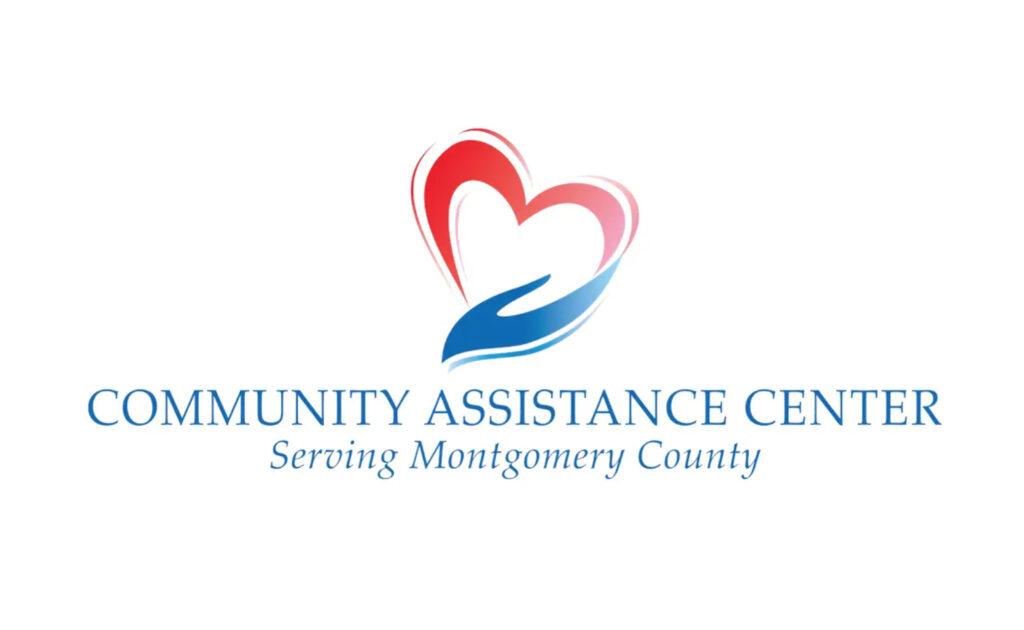 Community Assistance Center is a non-profit, social service agency providing resources to meet basic needs and improve quality of life for our neighbors in Montgomery County. CAC provides case management and assistance services such as food, clothing, emergency shelter, rental and mortgage assistance, utilities, and education to promote self-sufficiency. During its last fiscal year, CAC provided services to over 39,300 residents of Montgomery County through its various programs and services.