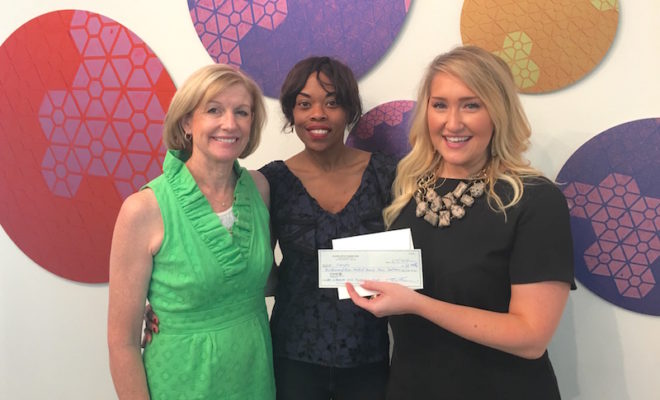 Art & Culture
5 Local Non-Profits benefit from Art N Fashion Show
By |
The Glade Cultural Center, the new home of Glade Arts Foundation and Glade Gallery, hosted their premier event called Art N Fashion, created by Kashay Mendes of Designer Divas to honor art while giving back to the community.
Art N Fashion brought together art and fashion enthusiasts, local nonprofit organizations and supporters, and members of the community for an afternoon of fashion, food and fun – all for a great cause.
Learn more about Art N Fashion and watch the fashion show video here.
Canopy, a cancer survivorship center at Memorial Hermann The Woodlands Medical Center, was a proud recipient of funds recently raised at the inaugural Art N Fashion Show.
Canopy and four other non-profits, including Interfaith of The Woodlands, Montgomery County Women's Center, CASA Child Advocates of Montgomery County, and the Glade Arts Foundation, received donations of $6,000 each.
For more information on Canopy and free services provided to cancer survivors and their caregivers, visit cancer.memorialhermann.org/canopy or call 713.897.5939.
PHOTO: Linda Nelson, Memorial Hermann The Woodlands Medical Center, Kashay Mendes, Designer Divas, and Amanda Poole, Canopy Cancer Survivorship Center at Memorial Hermann The Woodlands Medical Center
Source: Memorial Hermann