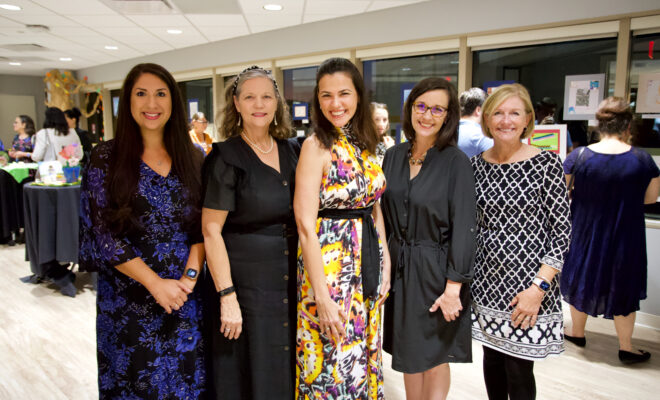 Photo Credit: Jennifer Bruse, Hello Woodlands
Art & Culture
Canopy Expression IV Exhibit shares Cancer Survivors and Families' Stories Through Art
By |
Canopy Cancer Survivorship Center partnered with Wonders & Worries to host the "Canopy Expressions IV: Stories Through Art" Exhibit on the evening of Thursday, November 10, 2022. The art gallery exhibit featured works of art from courageous cancer survivors and their loved ones.
View photos from the event on the Hello Woodlands Facebook page and on Instagram:
Led by Art Therapy Teachers Olimpia Petzold and Rowena Hayes and with the help and support of Canopy volunteers, the event was held at Canopy Cancer Survivorship Center, a cancer survivorship located on the campus of Memorial Hermann The Woodlands Medical Center.
Marcella Herrera, Program Manager of Canopy, shared that Canopy is open to men and women, no matter where they are treated, and for any kind of cancer. If someone's life has been impacted – whether they are the patient or the caregiver – they have a safe haven at Canopy. At Canopy, there are a wide variety of programs and services addressing the emotional, physical and social needs of those touched by cancer – at no cost.
In Canopy's Healing Art Program (HEART), survivors participated in different exercises to better cope with cancer through art ad shared with others who are living a similar experience. An essential element of the program is to give survivors the opportunity and creative outlet to express their thoughts, feelings, worries, and hopes, no matter the previous artistic experience.
This year, the Canopy's 4th annual art gallery exhibit had three new elements:
Partnership with Wonders & Worries that shared the meaningfulness art projects made by children of cancer survivors. Through individual and group sessions, kids and teens have learned about cancer, coping strategies, and communication skills.
Artwork by the "Creative Reflections" class, where participants made cards inspired by a given word or theme.
Augmented Reality Art Gallery that will be a part of a permanent art exhibition, and the artworks will be changed over time. Visitors can scan a QR code in the hall of Canopy to view and listen about art projects Healing Art participants are creating.
At the art gallery exhibit, the artwork depicted stories during and after battling cancer. Each of the priceless pieces expressed without words the poignant life lessons about what cancer has represented in the lives of the survivors and their families.
The Wonders & Worries team, including Meredith Cooper, Co-Founder of Wonders & Worries and Child Life Specialist, Whitney Dubuisson, Child Life Specialist, Danielle Coleman, Child Life Specialist, and Kate Booth, Development Manager, and children and their families were in attendance.
Danielle Coleman, Child Life Specialist, shared how Wonders & Worries is a Texas-based nonprofit that provides free, professional support to children and teens (ages 2 to 18) throughout a parent or direct caregiver's life-changing illness or injury (cancer, heart condition, TBI, paralysis, lupus, etc.). In their partnership with Canopy, Wonders & Worries has an office and beautiful playroom located within Canopy in The Woodlands where Certified Child Life Specialists (CCLS), pediatric clinicians trained in the developmental impact of illness and injury, lead children and teens through our evidence, based and copyrighted Six-Session Illness Education and Coping Curriculum. Services are always free, regardless of income or insurance and sessions are offered in English or Spanish. In addition to a location locally in The Woodlands, Wonders & Worries also has an office in the Galleria area – both offices welcoming the children of patients who are being treated across Great Houston. Wonders & Worries has four locations in Texas: Georgetown, The Woodlands, Houston – The Galleria, and San Antonio.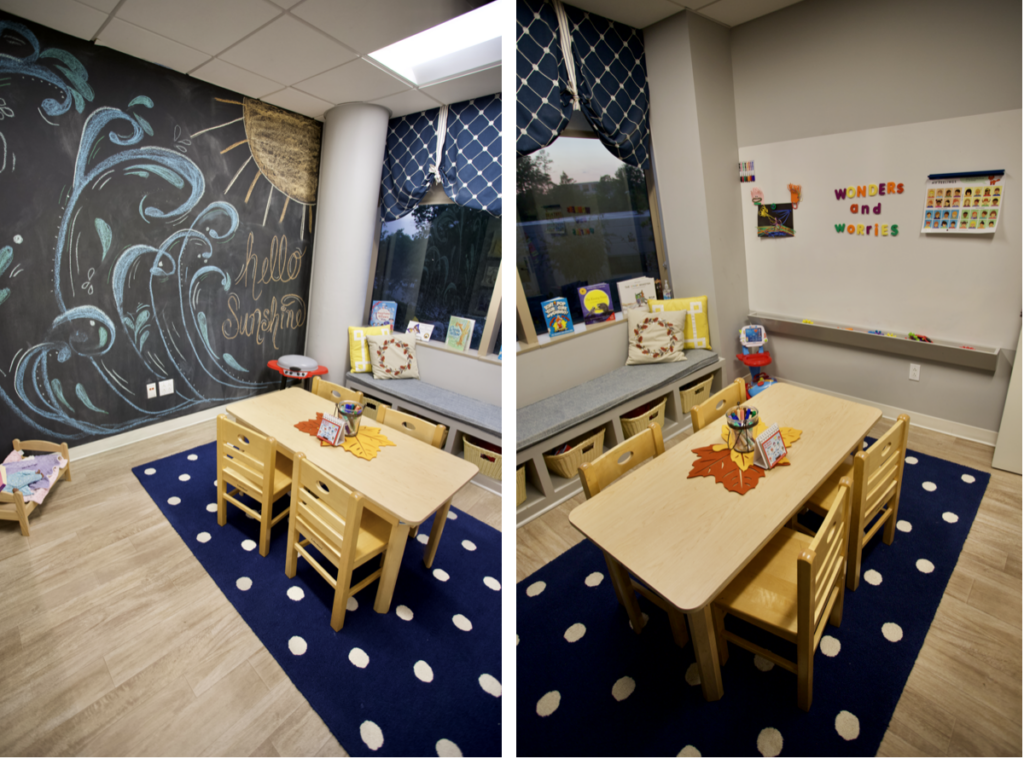 To join the HEART Program at Canopy, no prior art experience is required. No matter if cancer patients or caregivers are a beginner or an experienced artist, they can select among a variety of materials and techniques (including drawing, painting, collages, clay, and other media) to make their ideas flow and create unique artwork. For more information about the program and Canopy, call (713) 897-5939 or visit their website here.