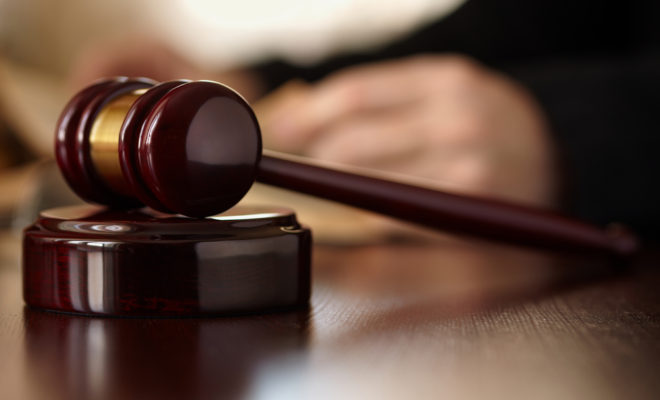 News
Case Closed! Investigation of Judge Craig Doyal Campaign Video
By |
An investigation by the Montgomery County Sheriff's Department and the Montgomery County District Attorney's Office has revealed no criminal conduct by Montgomery County Judge Craig Doyal for having filmed campaign spots in his office. The allegations of criminal conduct were raised by local attorney Eric Yollick and were posted on his webpage, The Golden Hammer, on May 21, 2017. The investigation revealed that the videos were taken in the office of Montgomery County Judge Craig Doyal on or about May 20, 2017, and were subsequently posted on the Facebook accounts of Montgomery County Life Style and Conroe City Limits, both hosted by Mr. Nathan Arrazate.
The focus of the Sheriff's Department inquiry was to determine if any additional facts were present other than those readily apparent from the video. Their review discovered no additional facts and we feel confident in their results. Although it would have been very easy for the Legislature to prohibit all political activities upon the premises of government facilities, it has not done so. Instead, it has specifically prohibited the expenditure of "public funds" for political advertising (Section 255.003 of the Election Code) and the use of an internal mail system to distribute political advertising (Section 255.0031 of the Election Code). Furthermore, the Legislature has generally prohibited the misuse of governmental property contrary to a statute, an agreement or a contract, or the limited purpose for which the property was delivered or received (Section 39.02 of the Penal Code). None of those statutes apply to merely using Montgomery County office space to record a political advertisement without using county recording equipment, working on county time, or depleting any county resource.
This investigation did not focus on or make any recommendations regarding whether or not the filming of these spots violates Montgomery County's newly enacted Ethics Code of Conduct. That question is not within the purview of the Montgomery County District Attorney's office, whose sole role is to determine the applicability of criminal statutes. Those allegations are more properly reviewed by Montgomery County's Ethics Review Committee, the Texas Ethics Commission, and the State Commission on Judicial Conduct as those bodies review administrative or civil violations of conduct.
This investigation is hereby closed.
Source: Assistant District Attorney's Office, MCDAO Public Integrity Division