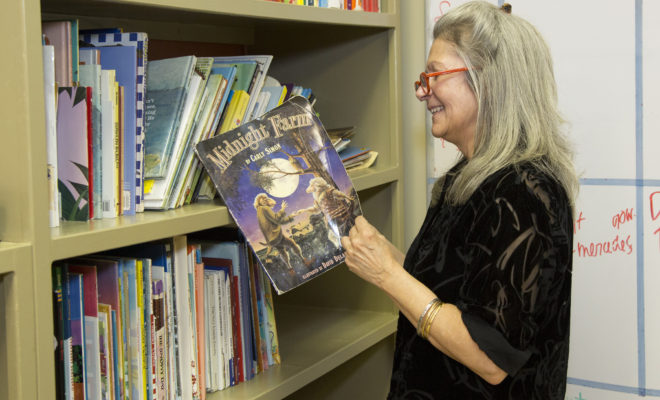 Calendar
Celebrate Childrens Book Week this May
By |
The Woodlands Children's Museum is doing its part to promote the love of books to area children. Join the museum for Children's Book Week, scheduled for Tuesday, May 2 to Saturday, May 6.
From 10:30 a.m. to noon on Tuesday, May 2, Kaye Henry will read from her book, "Willie the Pencil Neck Pooch," followed by a meet and greet and book signing. Henry retired from public school teaching after 28 years – and has fostered more than 50 lost animals, including ducks, pigs, horses, dogs and cats.
""Willie was one of the pets Kaye welcomed with open arms,"" Angela Colton, executive director of the museum, said. ""He had a special personality – and inspired this tale of his adventures.""
More storytelling is scheduled from 10:30 a.m. to noon on Saturday, May 6, when Kathy Duval, author of "A Bear's Year," will read and also meet guests and sign books. Her story celebrates the passing of seasons, following a mother bear and her cubs through the course of a year.
""Kathy was inspired to write this book after visiting Alaska and seeing bears in the wild,"" Colton said. ""She also is a poet whose work can be found in in children's magazines and anthologies.""
"Children's Book Week is designed to spark a passion for reading at an early age. "Reading is so essential to children's success in school and in life in general,"" Colton said. ""This is the perfect opportunity to foster a love of literature. Young readers will be inspired by meeting these authors – and hearing them read their books.""
This event is included in the cost of admission, which is $6 per person 1 year and older. Activities are designed for ages 7 and under. Children must be accompanied by an adult at all times. The museum is located at 4775 W. Panther Creek Drive, Suite 280.
To learn more about The Woodlands Children's Museum, its hours of operation and ways to support the nonprofit, visit woodlandschildrensmuseum.org or call 281-465-0955.