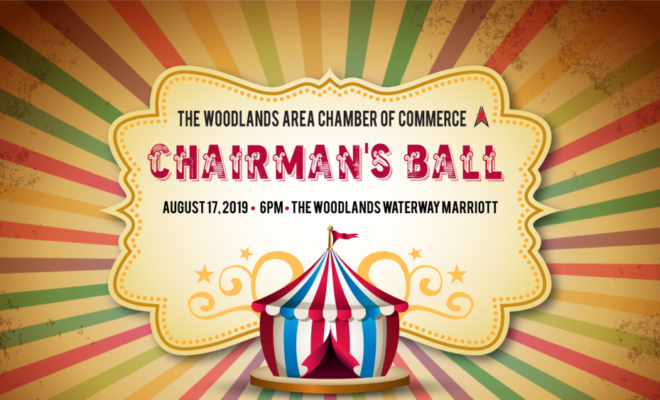 Events
Chamber Announces Circus-Themed Ball to Honor Chairman August 17
By |
THE WOODLANDS, TX – The Woodlands Area Chamber of Commerce will host the 41st Annual Chairman's Ball Under the Big Top on Saturday, August 17, 2019 at The Woodlands Waterway Marriott Hotel & Convention Center.
The circus-themed black-tie affair will honor outgoing 2018-2019 Chairman of the Board, Stuart Lapp of Stibbs & Co.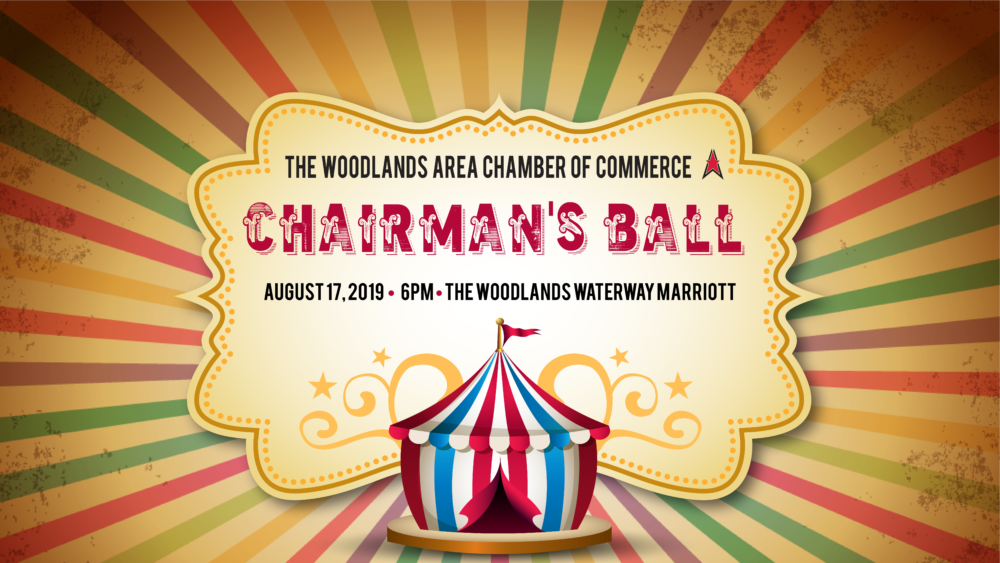 "The Chairman's Ball, filled with spectacular decorations, food, music, and dancing, is the perfect way to cap off our Chamber year and toast to our Chamber leaders," J.J. Hollie, president of The Woodlands Area Chamber of Commerce, said.
Hanna Pollet of Haynie & Company serves as the 2019 Chairman's Ball team leader. The committee started planning for the event in early February, working to secure sponsorships, tabletop decorators and ticket sales.
"As team leader and a tabletop decorator this year, I am really excited for this year's theme," Pollet said. "'Under the Big Top' leaves lots of room for creativity for the tabletop decorators. Almost everyone has gone to a circus or carnival at some point, so the theme is universal."
Tickets are now available at www.WoodlandsChairmansBall.com for $150 or $1,250 for a table of 10. For additional event and sponsorship details, visit www.WoodlandsChairmansBall.com, or contact Meagen Korenek at 281-363-8113 or Meagen.Korenek@woodlandschamber.org.
As the largest business organization in the Houston region, The Woodlands Area Chamber of Commerce is committed to advocating for businesses, creating marketing and networking opportunities, serving as a professional and community resource and supporting charitable causes. For more information, please visit www.woodlandschamber.org.