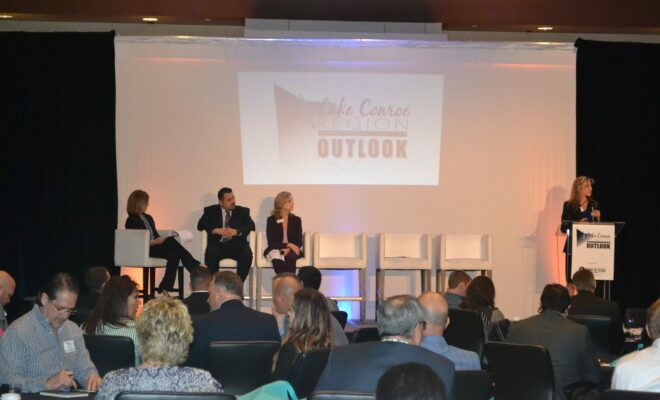 Business
Chambers Join Forces to Bring Key Economic Development Study to the Region
By |
MONTGOMERY, TX – Business leaders and community developers have their eyes on the Lake Conroe Region for their next project and location. Being up on the latest data and insight is essential as they make their plans. Understanding the value of this timely information, Montgomery Area Chamber and Conroe/Lake Conroe Chamber have partnered together once again to bring a masterful Economic Outlook event presented by Chamber Creek to Margaritaville Lake Conroe on Friday, March 25, 2022 from 8am – 12pm followed by a golf tournament.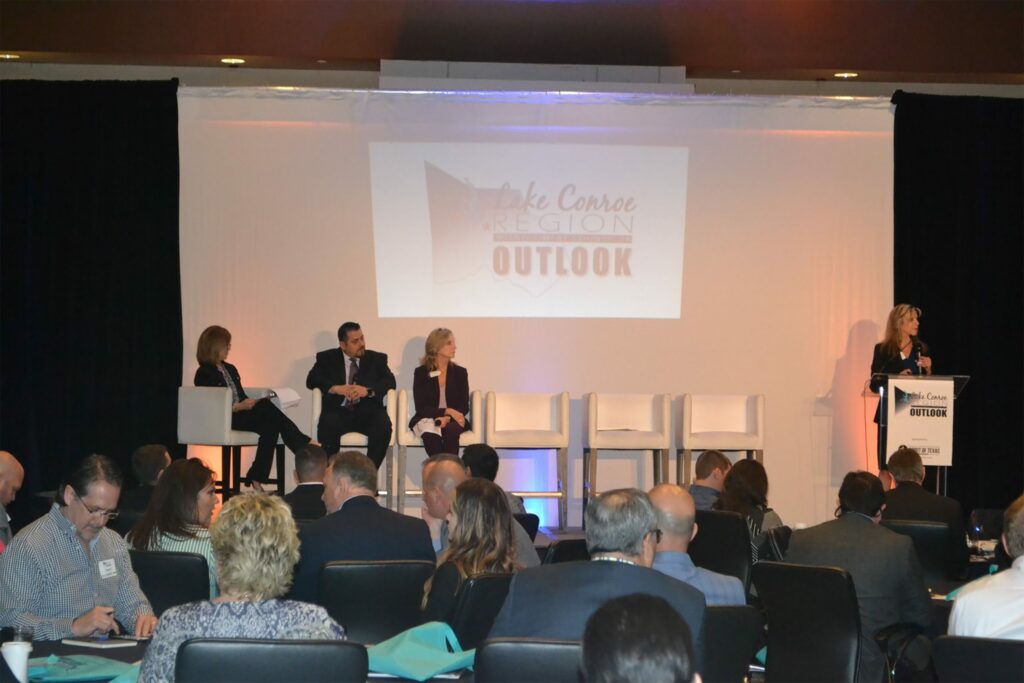 Area growth is detailed in the Lake Conroe study.
"We are excited to welcome back Steve Spillette and his team from Community Development Strategies to perform a hyper-local study just for our region," says Shannan Reid, Executive Director of Montgomery Area Chamber. "We originally brought CDS on board in 2017 to perform the first study and it will be powerful to look at where we were projected to be at this stage in the development of the region. How close did we get to the target?"
Key leaders bring insights to help navigate growth.
Robert W. (Bill) Gilmer, Ph.D., Director of the Institute for Regional Forecasting at the University of Houston C.T. Bauer College of Business, will provide a 50,000 foot perspective of the economy around the region. His insight into the bigger picture of the area will set the stage for the rest of the presenters at the Outlook event.
In addition to the keynote presentations, the Outlook event will highlight each of the region's three school districts with presentations from their respective Superintendents. Included in the event will be Dr. Heath Morrison, Montgomery ISD; Dr. Tim. Harkrider, Willis ISD; and Dr. Curtis Null, Conroe ISD. "Meaningful partnerships between schools and local businesses are essential to building a community where every student has an opportunity to thrive," Dr. Heath Morrison, Superintendent of Montgomery ISD states. "Montgomery ISD is grateful for the strong relationships that exist between our schools and local business leaders, and we look forward to the opportunity to share what is happening in and around our district at this event."
Entergy Texas President and CEO, Eli Viamontes will also join the event line up to share some significant updates on their infrastructure in the region. Scott Harper, President of Conroe/Lake Conroe Chamber explains, "This event will be Eli's first large-scale public opportunity to address our community since taking this position. His presentation will showcase how growth is affecting Entergy Texas and how they are responding in real time."
Event attracts industry executives planning for the future.
Lake Conroe Region Outlook was designed with the future in mind. While obviously attracting the current business leaders of the region, the event specifically intends to recruit the next developers, business leaders, commercial brokers, investors, and site selectors to attend and learn more about the growth and opportunities of the area.
Details can be found on the event website for ticket purchasing as well as sponsorship opportunities at www.LakeConroeRegionOutlook.com.
All other questions can be directed to Montgomery Area Chamber of Commerce by email at info@montgomeryareachamber.com or by phone at 936-597-5004.