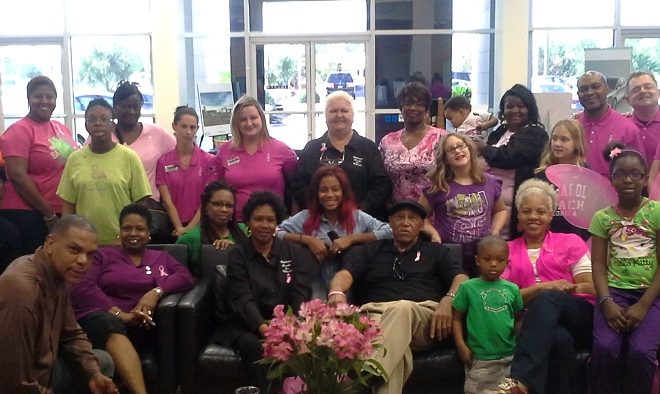 Calendar
Children's Books on Wheels presents "Mingle and Jingle" on December 17
By |
Children's Books On Wheels is presenting a special "Mingle and Jingle" event to celebrate the holidays. The event will take place on Saturday, December 17, starting at 7:30 00 p.m. at the Sleepy Hollow Multipurpose Building in the Tamina community of Conroe.
The party will feature live music by Ray Parsee & The Allstars – a local group that specializes in Motown classics, old school funk, R&B, jazz and Top 40 party music – as well as Evette Busby and Sam Brown. For the fun-filled evening of music, food and mingling, the admission is only $25; however, attendees who donate a book at the event will receive $5 off the price of admission.
Tickets are available at the door or can be purchased in advance by calling 281-844-7596. The party will take place at 9845 Sleepy Hollow in Conroe, 77385, east of The Woodlands Mall off the Interstate 45 North Tamina exit.
Established in 2004, Children's Books on Wheels, is a 501(c)(3) charitable organization that promotes literacy through an array of mobile education, health and financial literacy services for the people of Montgomery, Walker, Waller, Austin and Colorado counties. All services are in English, Spanish and Vietnamese. To learn more about Children's Books on Wheels, visit www.childrensbooksonwheels.org or call 281-844-7596.