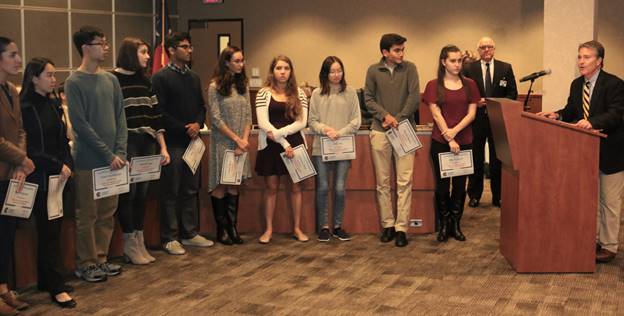 People
CISD National Merit Semifinalists Recognized
By |
CONROE, TX – The Conroe ISD Board of Trustees gave special recognition to the 2018-2019 Conroe ISD National Merit Scholarship Semifinalists Recipients at their meeting in November.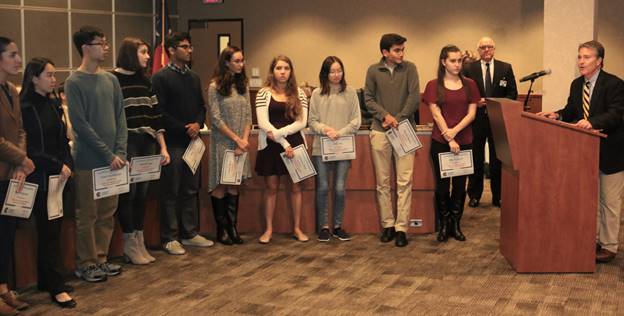 The National Merit Scholarship Program is an academic competition for recognition and scholarships that began in 1955. High school students enter the National Merit Program by taking the Preliminary SAT/National Merit Scholarship Qualifying Test (PSAT/NMSQT), a test which serves as an initial screening of approximately 1.5 million entrants. Around 50,000 students with the highest PSAT/NMSQT Selection Index scores will qualify for recognition in the National Merit Scholarship Program. In early September, about 16,000 students, or approximately one-third of the 50,000 high scorers, are notified that they have qualified as Semifinalist. To ensure that academically able young people from all parts of the United States are included in this talent pool, semifinalists are designated on a state representational basis. They are the highest scoring entrants in each state. In February 2019, approximately 15,000 semifinalists were notified by mail that they advanced to the Finalist level.
Conroe ISD National Merit Semifinalists are:
The Woodlands College Park  – Nicole Bealer, Jill Bohnet, Lucas Bolinder, Catherine Burr, Christopher Calizzi, Michael Cao, Genevieve Childers, Ankit Chowdhury, Shobba Dasari, Nikki Hart, Zhi Mei He, Khoa Ho, Alison Jin, Harrison Jin, Praneel Joshi, Sarah Kong, Connor Kounthapanya, Jonathan Letai, Sithija Manage, Jessica Myers, Alexander Oleksy, Yashas Salankimatt, Kelly Shen, Abby Verzwyvelt, Matthew Winningham, Andrew Yu, and Daniel Zou.
The Woodlands High School  – Neha Deshmukh, Jackson Dubois, Rose Herdejurgen, Michael Hushka, Rushil Kartala, Cole Kauppinen, Holly Krynicki, Michelle Lange, Ahsan Mashruf, Paul Oancea, Dominique O'Neill, Aniket Roy Chowdhury, and Sebastian Vazquez.
Gregg Colschen, Assistant Superintendent for Secondary Education, introduced Denise Cipolla, Coordinator of Guidance and Counseling, who presented these extraordinary scholars to the Board.