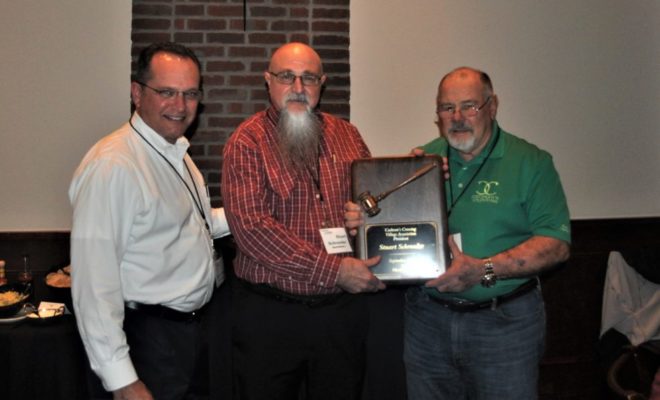 People
Cochran's Crossing Honors Retiring Board Members, Welcomes New Members
By |
THE WOODLANDS, TX – The Cochran's Crossing Village Association held an informal reception prior to its February 26th board meeting to honor retiring Board Members Sef Farias, Jennifer Graff, Todd Graff and Michael Ricarriardi. Retiring Board Secretary Gary Conwell and retiring President Stuart Schroeder were presented appreciation plaques for their service to the village association.
Incoming Board Members welcomed to the association were: Walter Ehrhardt, Stephen James Perry, Trae Rogers, Hubert Vaz-Nayak and Kristen Vollmer.
Cochran's Crossing Vice President Steve Perry will serve as interim President until the new board elects officers.
The Village of Cochran's Crossing established in 1983 in The Woodlands, Texas. Cochran's Crossing was the third village established in The Woodlands, a master-planned community located in Montgomery County, Texas.
Sources: Stuart Schroeder, Village of Cochran's Crossing Association Facebook Page