Lifestyle
City of Tomball & Tomball German Fest Take Top TFEA Honors
By |
TOMBALL, TX – The Texas Festivals & Events Association (TFEA) presented several top marketing awards to the City of Tomball and the Tomball German Festival/Sister City Organization at its recent conference held in McAllen, Texas. The TFEA marketing awards are given annually for "Excellence in Festival and Event Promotion."
In the under $75,000 budget category the City of Tomball's festivals team won Gold Marketing Awards for:
Best Single Newspaper Advertisement
Best Radio Promotion
Best Television Promotion
Best New Festival – GroovFest '18
Best Mascot – Rusty Rails
Best Event Hat – "Keep Tomball Fun"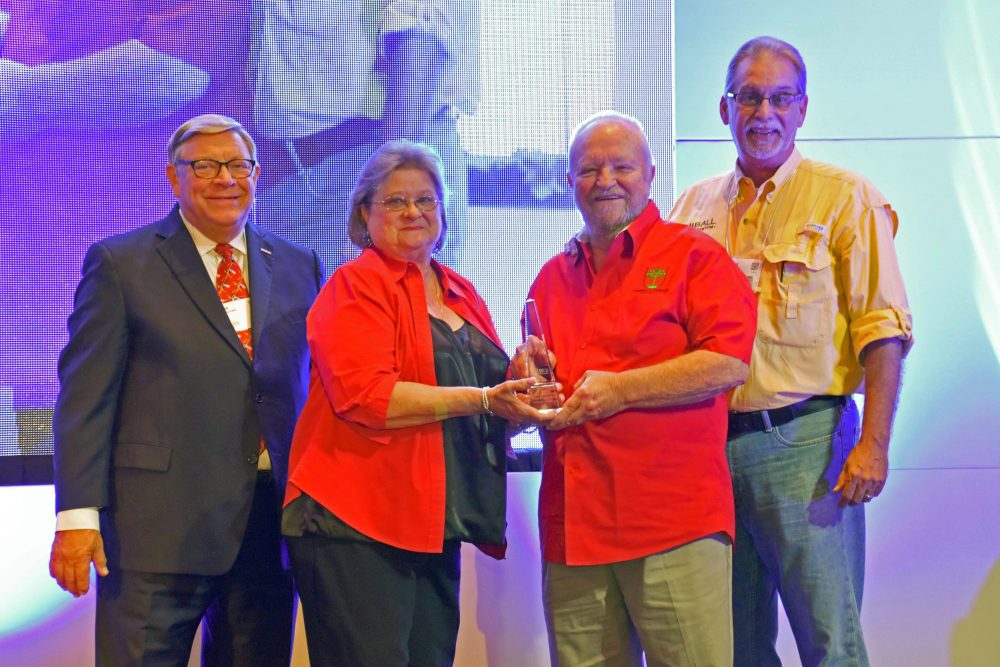 The City received three Silver and five Bronze Marketing Awards from the TFEA.
The Tomball Sister City Organization took two Gold awards in the $75,000 to $250,000 budget category for its annual Tomball German Heritage Festival, for:
Best Event Promotional Poster
Best Radio Promotion
A record 557 entries from across the State of Texas were submitted for consideration in this year's competition. Judging was conducted by members of the American Advertising Federation – Rio Grande Valley and professionals in digital and electronic media.
In addition, the City of Tomball's Director of Marketing & Tourism, and 2015 Hall of Honor inductee, Mike Baxter welcomed Grady and Sandra Martin into the TFEA Hall of Honor for their many years of service to the Tomball community, the Tomball German Heritage Festival, and Tomball German Christmas Market. Speaking from the podium, Grady Martin accepted the award for he and his wife, thanked their team of volunteers and said that the honor was a highlight of the couple's life.
Tomball is just 28 miles northwest of downtown Houston on FM 2920 at State Highway 249. For more information about Tomball's festivals, attractions and accommodations, please visit tomballtx.gov or "Tomball Texan for Fun" on Facebook.