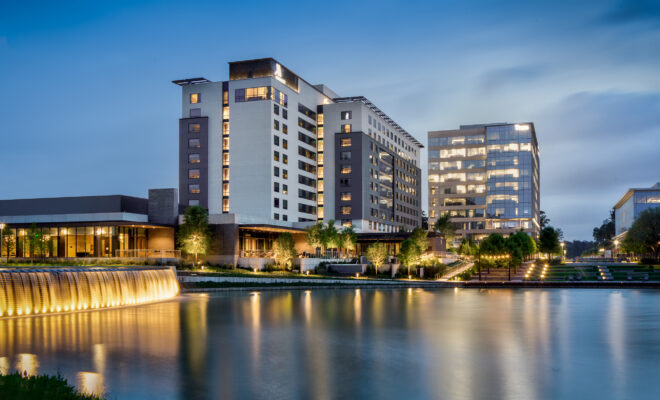 Business
City Place Marriott Celebrates Fifth Anniversary with Kick-Off Party and Luminous Labyrinth Unveiling
By |
SPRING, TX – To commemorate its milestone fifth anniversary in October, the AAA Four Diamond Houston City Place Marriott will host a five-themed celebration, which serves as the kick-off to a year of special activities each month.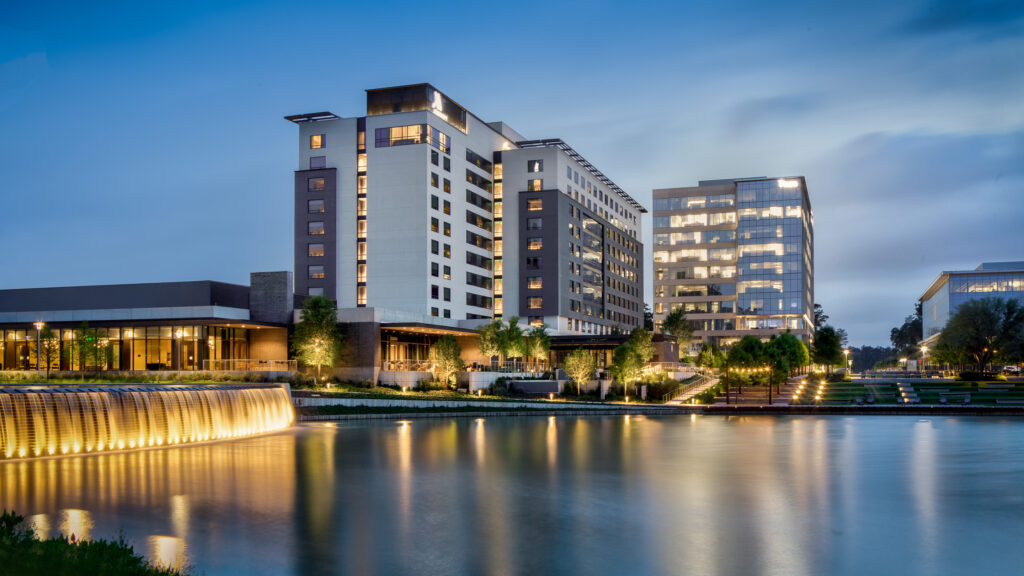 The stylish hotel is the hospitality anchor for north Houston's City Place's  60-acre, mixed-use urban core that frames the waterfront plaza and park, and hosts over 300 events annually.
Open to the public and free of charge, the Houston City Place Marriott five-year anniversary kick-off party will take over the City Place Plaza on October 5. Featuring a lineup of five-themed elements, the celebration will include live music by popular Beatles and 60s tribute band, The Fab 5, plus a cash bar with $5 bites and adult beverages.
Mouthwatering menu items provided by the hotel's southern-inspired restaurant, SwitcHouse Plates & Pours, will include a chopped brisket sandwich, nacho chip basket, pretzel bites, hot dogs, and donut holes, in addition to beverages such as beer, wine, cocktails and sodas.
Attendees will be among the first to explore the Luminous Labyrinth installation, which will be on display through November 3. Designed by Houston-based artist Reginald Adams, and overlooking waterfront City Place Park, the immersive exhibit will lead visitors through glowing pathways into a center destination, evoking a sense of wonder and curiosity as each new twist and turn reveals a new color, pattern and shape.
As part of the hotel's fifth anniversary, City Place visitors can look forward to special activations each month for a year with a calendar of themed activities, events and perks that will take place on the 5th of each month through September 2024. Upcoming highlights include A Christmas Tail, a holiday cocktail mixer and gingerbread doghouse auction benefiting area rescue group Operation Pets Alive.
For more information regarding upcoming events, visit www.cityplacenow.com/events.
Date: Thursday, October 5, 2023
Time: 5:30 – 8:30 pm
Location: City Place Plaza, 1250 Lake Plaza Dr., Spring, TX 77388