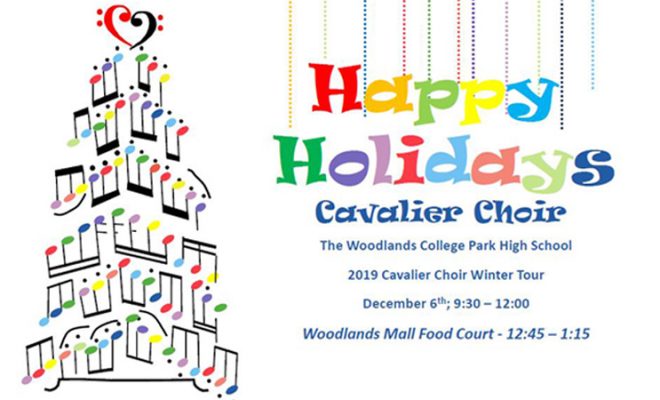 Art & Culture
Community Invited to Enjoy Cavalier Choir Dec. 6
By |
THE WOODLANDS, TX – The Woodlands College Park High School Cavalier Choir is pleased to invite the community to celebrate the rich, angelic and joyous sounds of the holiday season with it's annual "Cavalier Choir Winter Tour." The event will take place from 9:30 a.m. – 1:00 p.m. on Friday, December 6, 2019 at various locations throughout The Woodlands, Texas.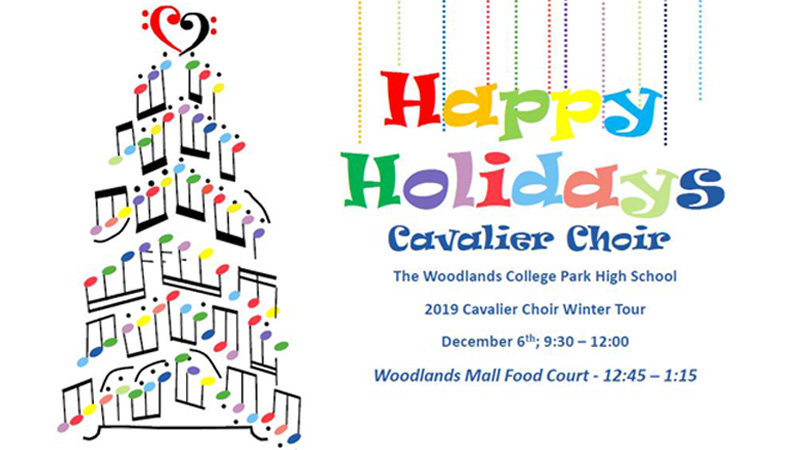 The tour will consist of six different choirs: Chorale, Bravados, R&B, Cantare, Bel Canto and Cantabile all lead by Director, Erin Bodhaine and Assistant Director, Kent Doerries. Each choir will be performing for local hospitals, senior living, and memory care facilities.
The public can enjoy performances scheduled for Market Street at 10:15 a.m. (near the Marquee-Cinema), at Glade Art Gallery, 2000 Woodlands Pkwy, at 11:15 a.m. as a participant of the Montgomery County "Holiday Food Drive Program," or at The Woodlands Mall (near the food court) at 12:45 p.m.