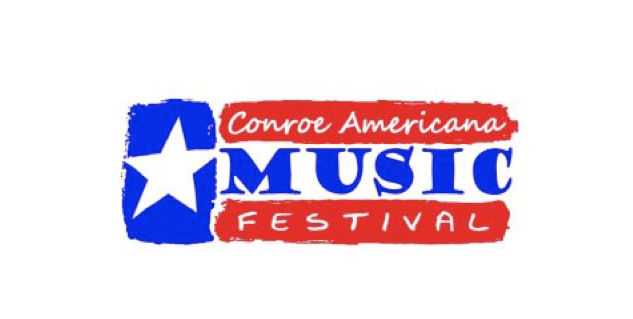 Calendar
3 Day Music Festival Coming To Conroe
By |
The Conroe Downtown Area Association is excited to announce the inaugural debut of a 3 day music festival on Friday May 5, 2017 through Sunday, May 7, 2017. The Conroe Americana Music Festival will premier with 40 bands in 6 venues throughout the downtown Conroe shopping/restaurant area playing a mix of bluegrass, rockabilly, folk, and Southern Texas Country.
Venues for the festival include The Corner Pub, The Red Brick Tavern, Martin's Hall, Conroe Sparkle Event Hall, and 2 outdoor tent venues. More venues may be added as the bands are booked. Current headliners include Carolyn Wonderland, Billie Joe Shaver, Dale Watson/Ray Benson, Ruthie Foster, Bruce Robison/Kelly Willis and Green River Ordinance. As the bands are confirmed they will be added to the website, www.ConroeAmericanaMusicFestival.com.
"We have been working on getting this festival to the downtown area for nearly 5 years", said Harold Hutcheson, Manager of the Conroe Convention and Visitors Bureau. "Conroe is already a tourism destination and this event will bring more travelers to our hometown area to visit our restaurants and shop."
Sponsors to date for the Conroe Americana Music Festival include the City of Conroe, the Conroe/Lake Conroe Chamber of Commerce, the Conroe Convention and Visitors Bureau, and Southern Star Brewing Company. Sponsorships range from $500 to the Platinum Level of $10,000. In kind sponsors are also needed and can be made via email to rjpoolj@yahoo.com.
"As the oldest craft brewery in Conroe, we jumped at the opportunity to be a presenting sponsor of the event", said Dave Fougeron, CEO of Southern Star Brewing.
The Conroe Downtown Area Association is a 501(c ) 4 non-profit organization and proceeds from the event will go towards wayfinding signs and beautification projects. Community Youth Outreach (CYO) has been chosen as the charitable organization receiving 10% of all net profits. CYO is a collaboration of Angel Reach, CASA-Child Advocates of Montgomery County, and Montgomery County Youth Services (MCYS), working together to end youth homelessness by harnessing the collective power of the community through active engagement and resources. Learn more about CYO and their mission on their website. www.CommunityYouthOutreach.org
Interested event goers can purchase a 3 day wrist band that allows entrance to all venues for $75 or a day pass for $35 by paying online through the website.
"As the Mayor of Conroe, I'm very proud of our Downtown Area Association for creating the Conroe Americana Music Festival and welcome all to come and enjoy the hospitality", said Mayor Toby Powell.
Musicians, vendors, food trucks, and volunteers are encouraged to email info@ctxamf.com to learn more about participating. Visit the Facebook page for up to date additions at www.Facebook.com/ConroeAmericanaMusicFestival