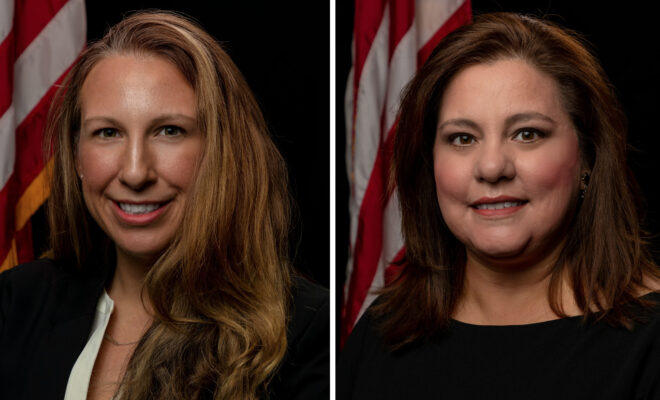 Lifestyle
Conroe ISD Honors Outgoing Board Members, Swears in New Board Members
By |
CONROE, TX – At the November meeting of the Conroe ISD Board of Trustees, two longstanding Board Members were honored preceding the swearing in of incumbent and new Board Members.
Scott Kidd was honored for his service to the District and community after serving in Position 5 from 2012-2020. One of the hallmarks of his time on the Board was spearheading the implementation of the Purposity app in Conroe ISD. Through Purposity, individuals can purchase items to be delivered to Conroe ISD students in need.
In addressing Kidd's time on the Board, Dr. Curtis Null, Superintendent, said "On behalf of all of us here, we thank you for the impact that you've made. We thank you for believing in this community and our kids."
John Husbands was recognized for serving from 2005-2020 in Position 6. During his 16 years of service, Husbands worked closely with the Career & Technical Education Programs in the District. Over the last several years, Husbands also served as a sponsor and mentor for the Newcomers Program at the Conroe High School 9th Grade Campus.
"[Your actions] inspire all of us to want to be more like that and build those relationships that you do. We thank you for your years of service," stated Null.
Following the recognitions, Datren Williams and Scott Moore, incumbents, were sworn in alongside newly elected Trustees, Theresa Wagaman and Stacey Chase. Wagaman was elected to fill Position 5, while Chase will fill Position 6. The terms of the four Board Members run through 2024.
For more information about the Conroe ISD Board of Trustees, visit www.conroeisd.net/superintendent-board-of-trustees.