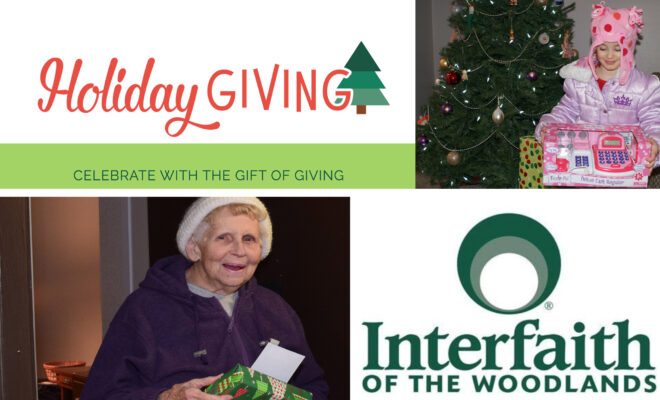 Lifestyle
Interfaith Announces Increased Need for Food, Toys, and Gift Cards
By |
THE WOODLANDS, TX – Interfaith of The Woodlands, serving the human needs of South Montgomery County since 1973, has seen record increases in food distribution since the global pandemic hit our county in mid-March. Since that time, Interfaith has seen a 100% increase in all programs including food pantry programs and crisis assistance. The organization began Holiday GIVING program registrations for both families and Seniors, and anticipates serving over 7,000 individuals including children and senior adults in the coming weeks.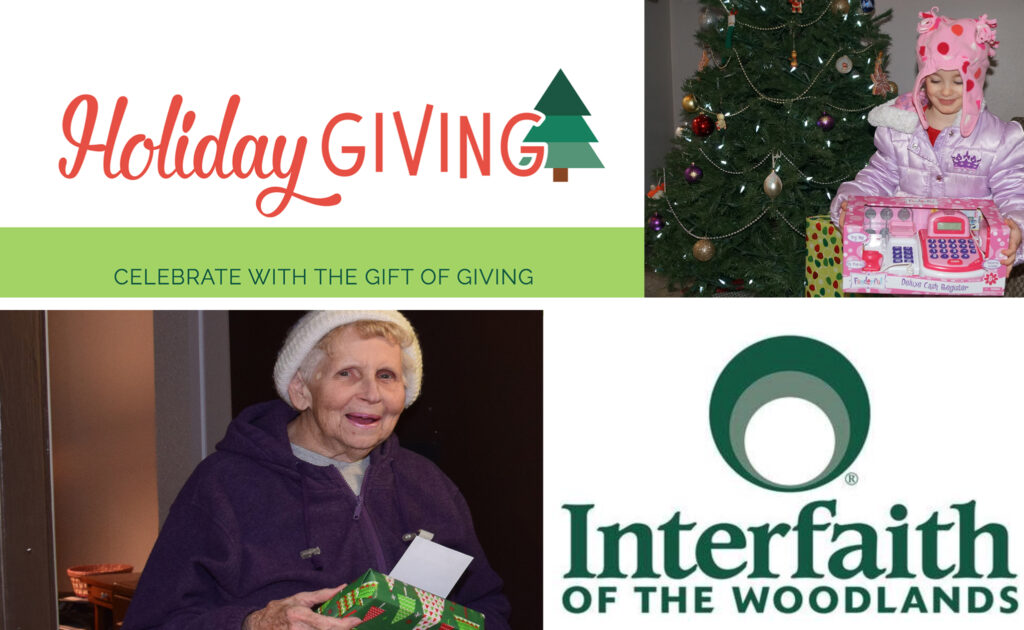 Year-to-date, Interfaith has served 23,114 individuals, over 115,570 meals by weekly curbside distribution, and provided financial assistance to 17,961 individuals. Additionally, Interfaith has delivered groceries and provided weekly wellness calls to 2,965 local Seniors. 
Interfaith's annual Holiday GIVING program will include Food Assistance, Holiday Toy Drive, and Gifts for Seniors to provide families, children, and seniors with gifts and food to make their holiday season special.
"The needs are great every year, but this year, we continue to see more families lacking the basic needs of food, shelter, and clothing as the global pandemic continues to provide financial uncertainty for so many of our neighbors who were already struggling," said Missy Herndon, President and CEO, Interfaith of The Woodlands. "With the continued help and support of our community, we can maintain our core value of never saying no and helping bring holiday cheer to every person who requests help this holiday season." 
Interfaith Family Services provides holiday gifts to families through their Holiday Toy Drive and Distribution, a program in which the community comes together to donate new toys and gift cards for children and teens. Families requesting assistance in Interfaith's service area will be able to choose gifts for their children from a variety of donated toys. This year, in the wake of the COVID-19 pandemic, gifts will be collected and distributed by appointment at the South County Community Center, December 7 – 18. This is a wonderful opportunity for families in need to ensure their children will receive gifts this holiday season.
Businesses or organizations interested in holding a toy or gift card drive, may contact Sarah Thomas, sthomas@woodlandsinterfaith.org, for help facilitating the collection and drop off of these items. Gifts and gift cards are due to Interfaith by 12:00 pm on Friday, December 4th. Another option this year is to shop the Interfaith Amazon Wish List, an easy way to donate at bit.ly/InterfaithHolidayToyDrive and gifts are shipped directly to Interfaith.
Interfaith Senior Services provides holiday gifts for senior adults, 62 and older though the Gifts for Seniors Program. Due to the COVID-19 pandemic, Gifts for Seniors holiday gift cards will be mailed to ensure safety for our senior neighbors. Senior holiday parties and festivities will be mobile and drive-thru this holiday season. To provide a gift for a local senior neighbor this holiday season, please contact Holly Mayer, hmayer@woodlandsinterfaith.org and a list of suggested gift ideas will be provided. Gifts are due to Interfaith by 12:00 pm Tuesday, December 1st.
Each family receiving holiday assistance is also given food pantry staples and holiday foods to prepare a traditional Holiday Meal with Food Pantry Assistance.
Organize a food drive and collect non-perishable items to fill Interfaith's pantry shelves. This is a wonderful time to collect holiday food items. Please contact Ana Hardy, ahardy@woodlandsinterfaith.org for assistance with setting up a holiday food drive.
To submit a request for assistance through Holiday GIVING, email holiday@woodlandsinterfaith.org. Please include the following in your email: Your name, current address and phone number. Visit www.woodlandsinterfaith.org/holidaygiving to learn more about Interfaith Holiday GIVING and if you would like to donate to support these Holiday GIVING Programs, please visit bit.ly/InterfaithHoliday.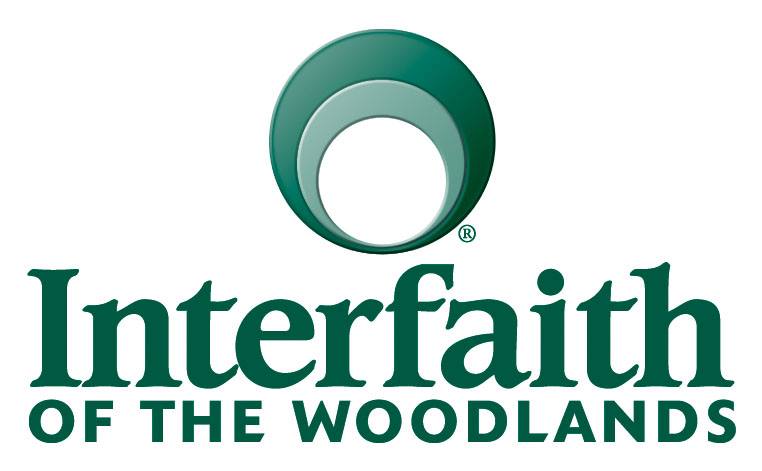 Interfaith of The Woodlands is a non-profit social service agency providing numerous programs and services to meet the needs of The Woodlands and surrounding area. For more information on Interfaith's programs and services, or to become a volunteer, please visit www.woodlandsinterfaith.org or call 281-367-1230