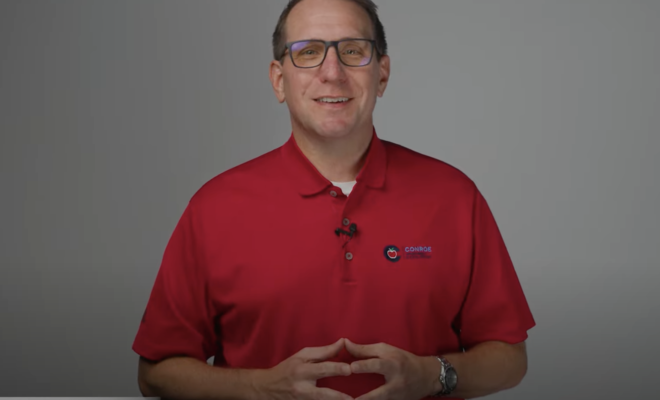 Photo Credit: Conroe ISD YouTube
News
Conroe ISD Superintendent Update and Limited Virtual Program Announcement
By |
On Friday, August 6, Conroe ISD released a video update on their YouTube Channel sharing a message from Conroe ISD Superintendent Dr. Curtis Null.
In the video, Dr. Null shared that after talking Memorial Hermann doctors earlier on Friday, August 6 and learning more about current COVID-19 numbers in the community, it changed his outlook after hearing that 99% of the patients with COVID-19 at the hospitals and ICUs of Memorial Hermann are unvaccinated individuals. Dr. Null encouraged parents to have a conversation with their health care provider about your family getting the vaccine.
Dr. Null stated that although they don't know the full impact that Delta variant will have on our community, Conroe ISD does know the impact of closing schools has on our community and our children.
"Our kids need our schools to be open for their academic success and for their social and emotional well being. And we will continue to do all that we can to keep our schools open and safe for your children. We need your kids to be in school and your kids need to be in school," shared Dr. Null.
Dr. Null continued by asking parents to encourage students to wear masks and shared why he will be wearing a mask, although not a requirement by the school district.
Dr. Null shared ways parents and Conroe ISD can do to make schools stay open:
Not sending sick children to school
Continued emphasis on personal hygiene
Cleaning regimen in place at the schools
District continuing communication efforts to share positive COVID tests in the building and classroom
New: Free COVID-19 Testing available for Teachers and Students
Making changes to protocols as needed, due to current COVID levels in community
Dr. Null also shared that Conroe ISD may have to limit the amount of people in the schools based on the current COVID levels in the community and may have to make changes in the future such as limitation of visitors, limiting large group sizes, etc.
Dr. Null announced that Conroe ISD will now have a Limited Virtual Program available.
"During the recent legislative session, the State did not approve funding for a virtual school. Therefore, a virtual school has not been established in Conroe ISD for the 2021-2022 school year."

"In response to the resurgence of COVID-19 in our community and because students under the age of 12 are not eligible for vaccinations, Conroe ISD will be offering a limited virtual program for students in grades PreK-6. This program is by application only and will be offered for one semester only. The application will close on Tuesday, August 10, 2021."

Conroe ISD Website
Learn more about the Limited Virtual Program at https://virtual.conroeisd.net/
View the full message from Conroe ISD Superintendent Dr. Curtis Null:
Source: Conroe ISD