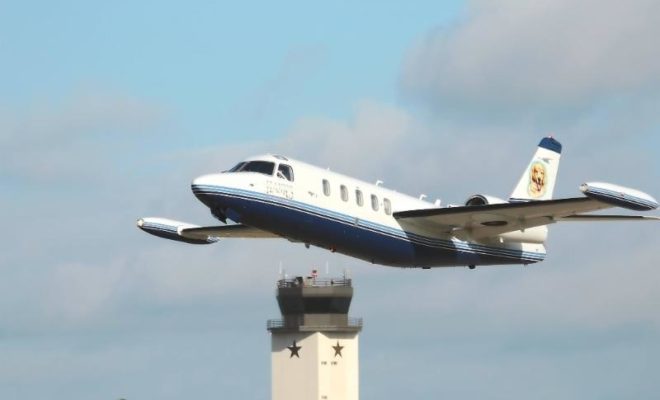 News
Conroe/North Houston Regional Airport hits milestone as hub for business aviation
By |
CONROE, TX – Conroe/North Houston Regional Airport (CNRA), located north-east of downtown Conroe, has hit record numbers of inbound and outbound flights and is quickly becoming known as "the hub of business travel," according to Airport Director James Brown.
Proof of that is a couple of milestones the airport hit recently.
First, in the month of March the airport logged 6,594 aircraft operations, Brown said.
"This was the most we have had since the tower was built in 2006. Since then we have been hovering around the 6,000 mark consistently." Brown added that he is anticipating the airport will end the year with close to 70,000 in total operations, compared with 59,959 for 2017.
In addition, the airport's U.S. Customs Facility has experienced constant growth in operations.
Since the U.S. Customs Facility opened in September 2016 and the first international clearing was on September 15, 2016. CNRA ended the first year with 158 clearings and is on track to clear more than 200 for 2018, Brown said.
"We anticipated about 60 clearings for the first year, as that is what similar airports have done historically," Brown said. "There aren't many airports in the nation that can say they're growing. We are probably one of the few seeing steady growth in the nation."
The only other Texas airports that CNRA compares to is one in Addison, which has a U.S. Customs facility and the other is in McKinney, which doesn't have a customs facility. Sugar Land Regional Airport also has a customs facility, but is much smaller than CNRA, Brown said.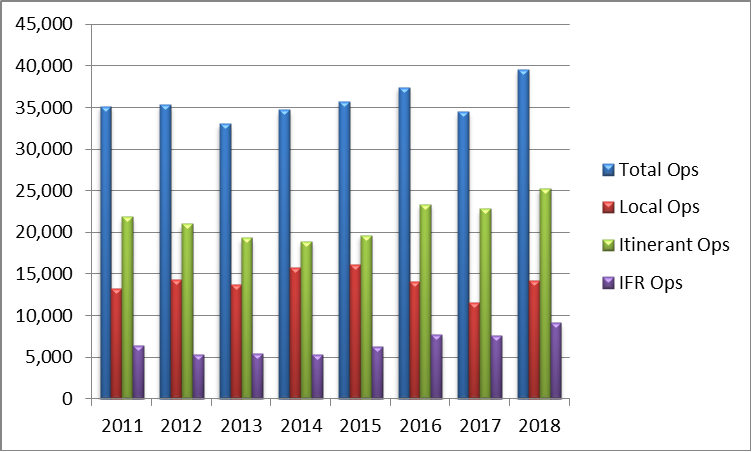 CNRA is a hub for business aviation due to its location relative to the north Houston/The Woodlands/Conroe area, and is designed to be a complement – not a direct competitor – to George Bush Intercontinental Airport (IAH) as a reliever airport.
"This area is very strong in manufacturing, energy, technology, bio-medical and other industries and these companies cannot rely on airlines to get them to and from their different locations as quickly and efficiently as they can with privately operated aircraft," Brown said.
A major hub airport like IAH has designated reliever airports with the role of relieving the general aviation traffic (small planes and business jets) from their congested air space to make it more efficient and safe for both the general aviation and the larger airlines, Brown said.
"Adding the U.S. Customs has further elevated more of the general aviation traffic from IAH to our airport, and in turn increased our traffic operations and fuel flow," Brown said.
Recently, a Pavement Condition Numbers (PCN) study was conducted at the airport, which identifies the weight of the aircraft the runway can handle, and "we can actually handle heavier aircraft, like privately-owned Boeing Business Jets," Brown said.
Soon, Texas Department of Transportation Aviation will release results from a study completed recently of the financial impact the airport has on the region, he said.
The county has continued to enhance the airport with needed infrastructure for growth. Currently, a full-length, parallel taxi-way for the primary runway is being constructed to be able to handle increased capacity, Brown said.
One thing Brown would like to see happen in the near future is for someone to build a small boutique hotel and restaurant on Airport Road across from the Montgomery County Fairgrounds.
"We have approximately 8-acres of land that is deemed as non-aviation commercial property. I want to try and market that," Brown said.
Montgomery County Judge Craig Doyal said he is excited about the overall growth of the airport and thinks more hotels and restaurants near the airport would be a great place for an overnight stop and would generate some commerce.
"I believe our airport is a vital tool for our economic development efforts, especially as we seek to encourage corporate relocations," Doyal said.
Conroe/North Houston Regional Airport is an all-weather airport, hosts more than 300 aircraft, 240 hangars, a control tower, two FBOs, a general aviation terminal building, a U.S. Army Reserve Aviation Unit and more than 20 businesses and several government agencies. The U.S. Customs and Border Protection Federal Inspection Station serves the needs of corporate and business travelers arriving from outside the United States.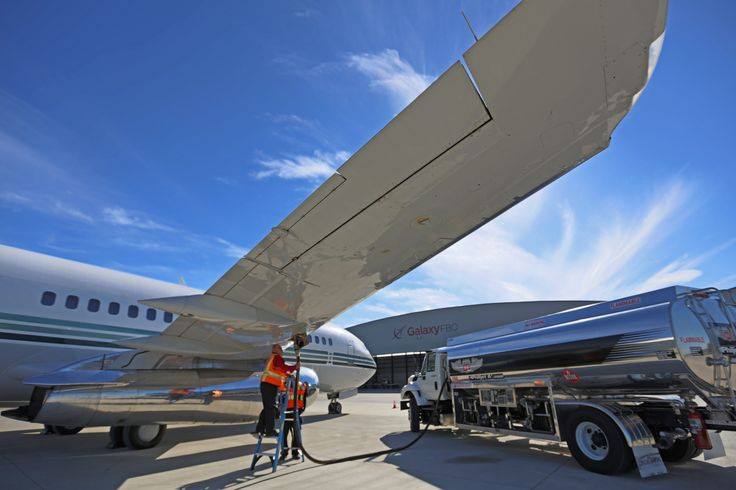 Source: James Fredricks, Chief of Staff, Office of Montgomery County Judge Craig Doyal