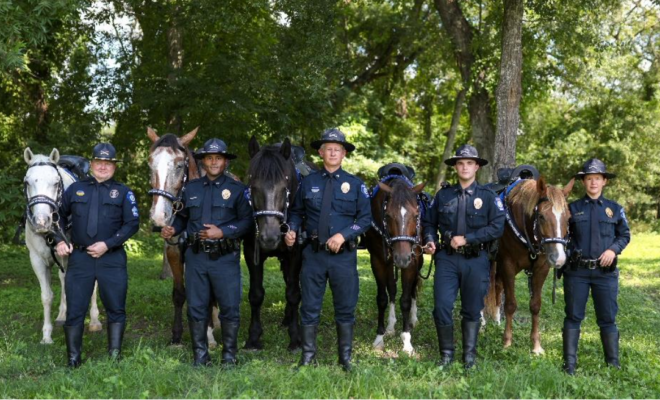 Photo Credit: Conroe Police
News
Conroe Police Department implements Mounted Patrol Unit
By |
The Conroe Police Department is proud to introduce its first Mounted Patrol Unit to the streets of Conroe. The unit will consist of four full-time police officers and a supervisor who will provide horse-back police patrol in neighborhoods, shopping centers, and the Downtown area. In addition to everyday patrols, the Mounted Officers will be an invaluable tool in the search of missing persons or rural area canvasing and bringing back that small-town feel to the community. The Mounted Unit will participate in community events and provide highly visible security for events like parades, park events, Downtown events, the Conroe Cajun Catfish Festival, the Montgomery County Fair, and National Night Out.
Mounted Patrol Officers will be a highly visible deterrent to criminal activity and provide comfort to the community as they interact with and build relationships with the public. It is a great form of community policing and we invite you to approach officers to be introduced to their horses.
For their first outing, the Mounted Officers will attend the City of Conroe Kid Fish event at Carl Barton Park – Saturday, September 10th from 9am-Noon; everyone come out to meet the horses and maybe catch a fish.
This program was created with the support and caring of our community with many businesses and individuals coming forward to help launch the unit.
Chief Christy would like to thank our Mounted Patrol Sponsors for their support, their confidence in the police department, and their generous donations to the program: Buckalew Chevrolet, Woodforest National Bank, Lansdowne-Moody, The Apricity Foundation, Finway Electric, The Friends of Conroe, Outdoor Equipment Outlet, and Phyllis & Mike Saly.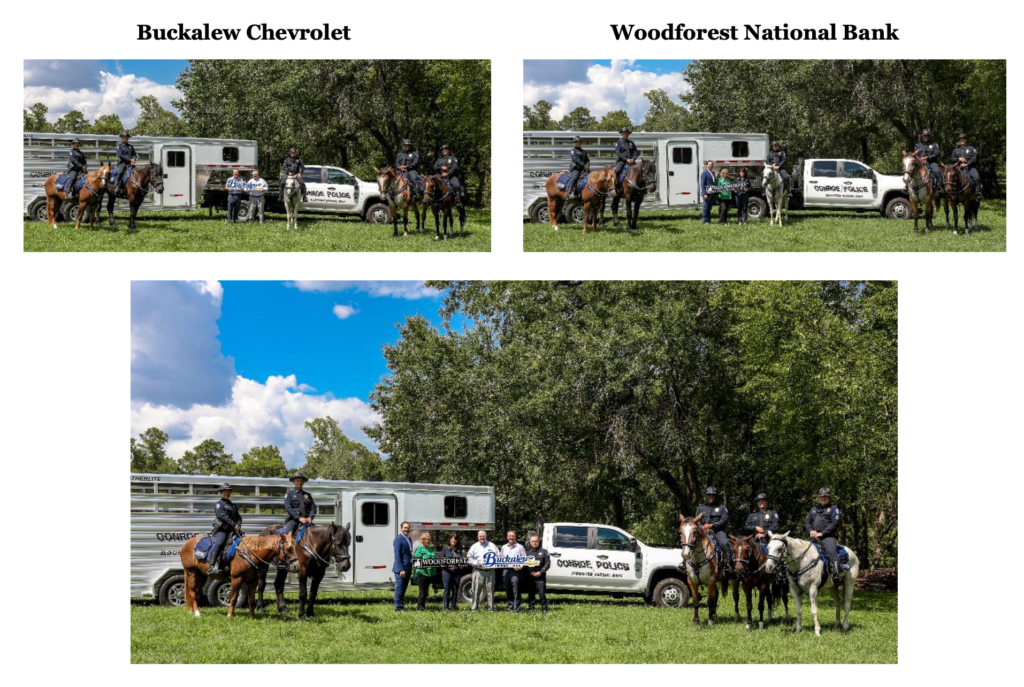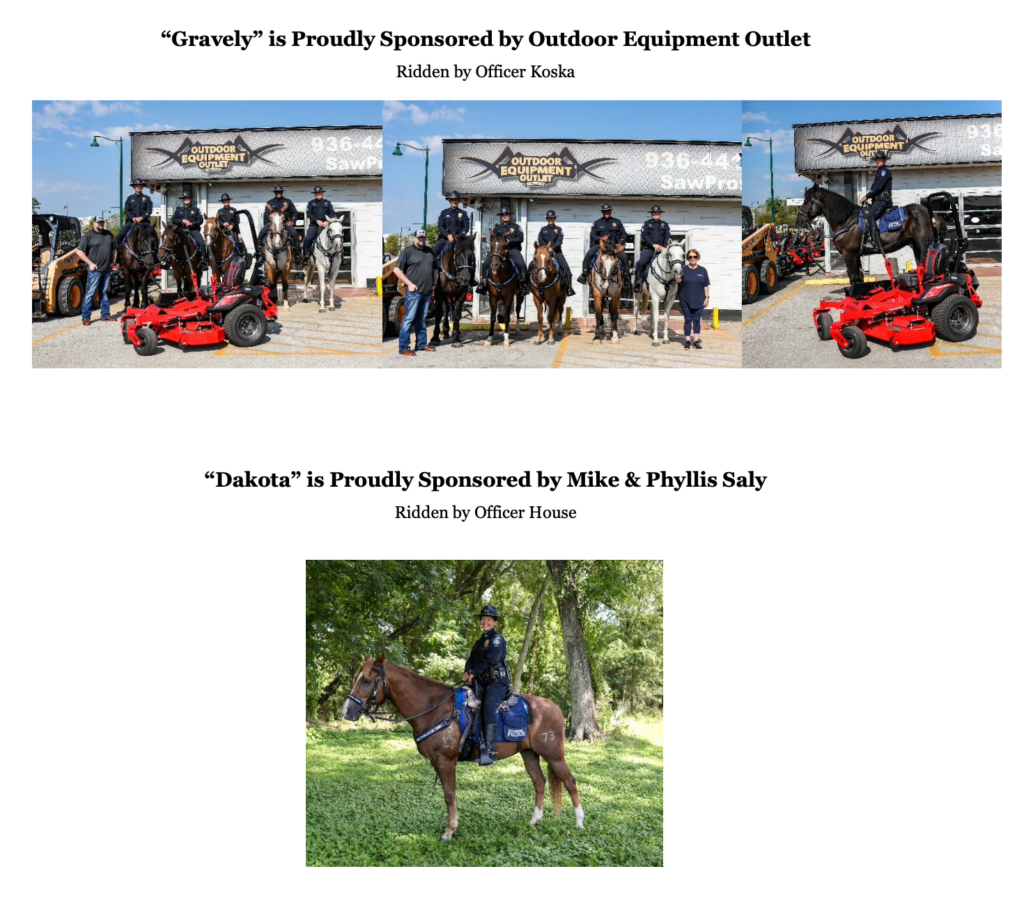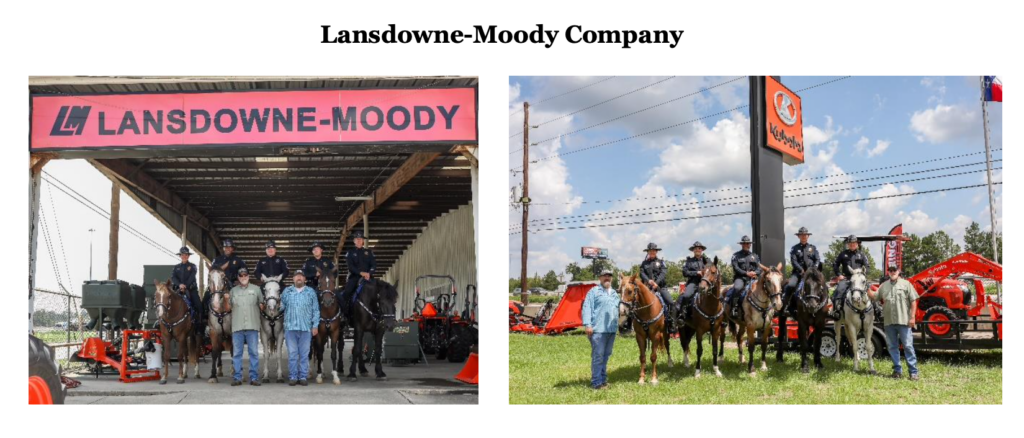 Source: Conroe Police Department