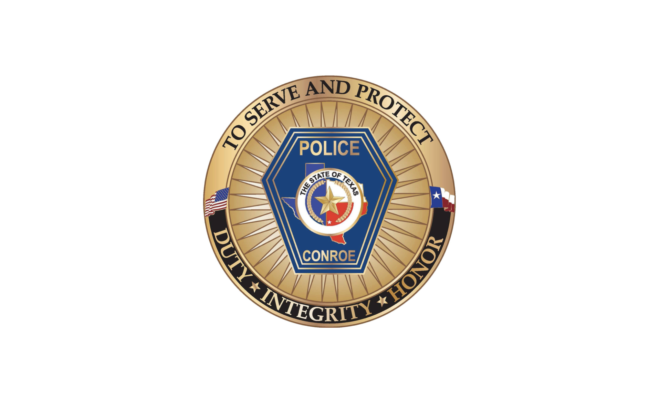 News
Conroe Police Officer arrested for felony theft by a Public Servant
By |
The Conroe Police Department shared the following statement on August 31, 2023 around 7 p.m.
It is with great disappointment, disgust, and embarrassment that we report that 42-year old Conroe Police Officer Raymond McCreary was arrested today for Felony 3 Theft by a Public Servant. He was an 18-year veteran of the Department. 
The arrest stems from the officer's actions during an August 21, 2023 traffic stop. The driver of a car that was stopped by Officer McCreary, and ultimately towed by the officer, reported to Conroe Police Supervision that his wallet and cash were stolen from within the vehicle. A joint criminal investigation by the Conroe Police Department and Texas Rangers Company 'A' resulted in a confession and probable cause for an arrest of McCreary. He was taken into custody at the Conroe Police Department and booked into the Montgomery County Jail. The money was retrieved so that it can be returned to the rightful owner. McCreary is no longer employed by the Conroe Police Department.
The Conroe Police Department takes all misconduct allegations seriously and works diligently to investigate all claims against its personnel. We remain committed to upholding the highest standards of professionalism and integrity in the performance of our duties.
Myself and the dedicated men and women of this Department are appalled and embarrassed by the actions of McCreary. We understand that his actions tarnish the reputation of our Department, but his actions in no way represent the honorable conduct of the dedicated personnel who serve this community with integrity and pride on a daily basis. Misconduct of any kind will not be tolerated.
No further information will be released as this is still an active investigation.
Jeff Christy
Chief of Police 
Source: Conroe Police Department