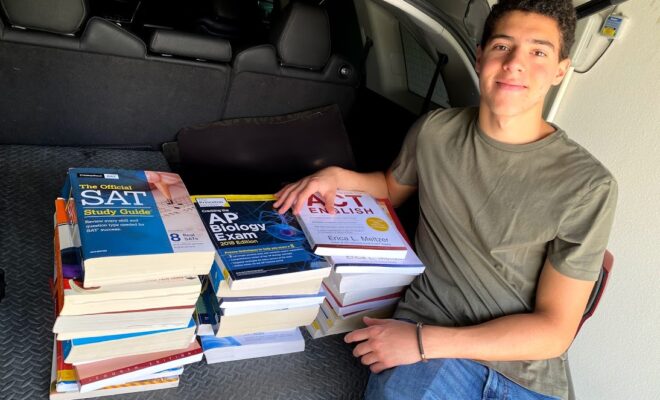 Lifestyle
Cooper Senior to 'Help Bridge the Gap' by Collecting New and Used Test Books
By |
THE WOODLANDS, TX – There have been far-reaching results of the recent pandemic and some are positive ones. A highly motivated John Cooper School student is making an impact by helping students who don't have the resources to study for the standardized tests that are required for postsecondary schooling. Ali Zidan, a senior, started an initiative to collect lightly used or new SAT, ACT, and AP resources to donate to those who cannot afford them. The thoughtful outreach is proving highly successful.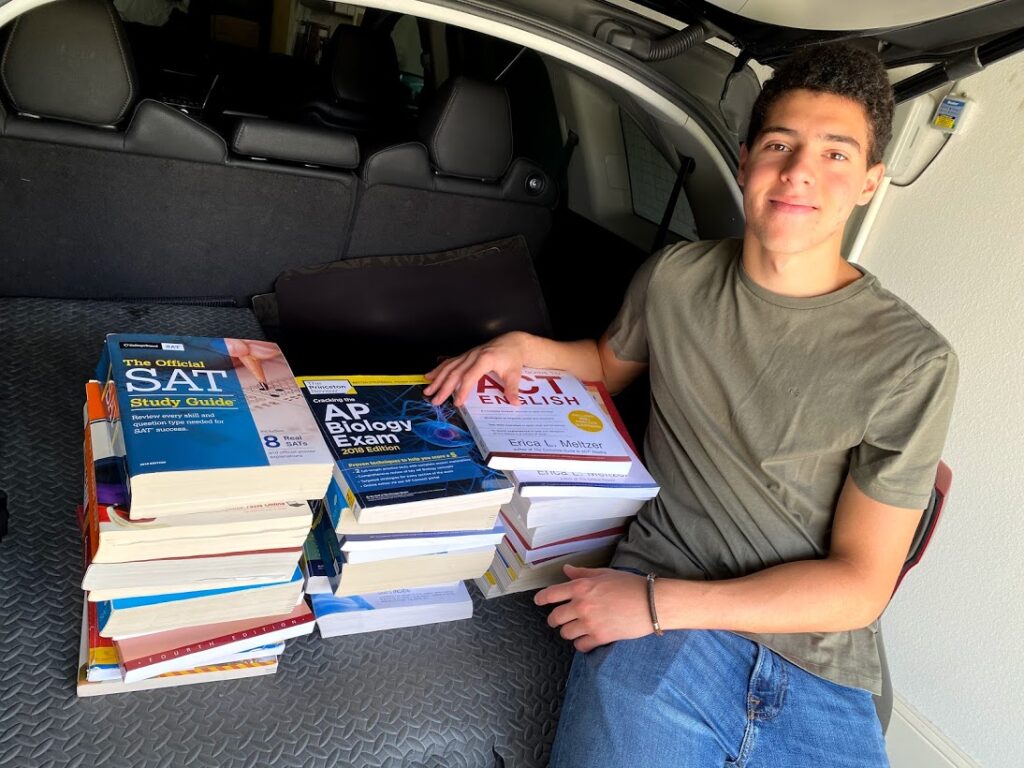 "I started this in the beginning of the pandemic, just before SAT exams in March," Zidan said. "In general, I learned that there is a significant gap in terms of education standards and where in Houston you live." Initially he donated books collected from friends to a testing center in Houston who were grateful to be able to share them with students who could not afford the resource guides.
He then reached out to local bookstores, including Village Books, scheduled to open soon in The Woodlands. Village Books collected books at a booth at the Saturday Farmer's Market at the Grogan's Mill Village Center and had a great response.
"Events such as the Coronavirus pandemic and Hurricane Harvey have made the road to college very difficult for many, and I hope to do my part in shrinking this gap," Zidan said. "I am now in the process of collecting more books and talking to local schools and stores who can help with this cause."
Zidan, originally from Egypt, has lived in Belgium, Czech Republic, Dubai, Canada, and now Texas. "Education is very important to me and my family and these moves have really made me appreciate the opportunities I have," he explained. "This said, financial means should not be a constraint to those who are willing to make a future for themselves, especially in postsecondary schooling. I've learned that the excess for some is a necessity for many, and I hope to make a lasting impact for those who receive these books.
"Ultimately, I hope ideas like this can be scaled up and facilitate connecting those who have with those who need." For more information about this outreach initiative, contact Ali Zidan at alizidan2003@gmail.com.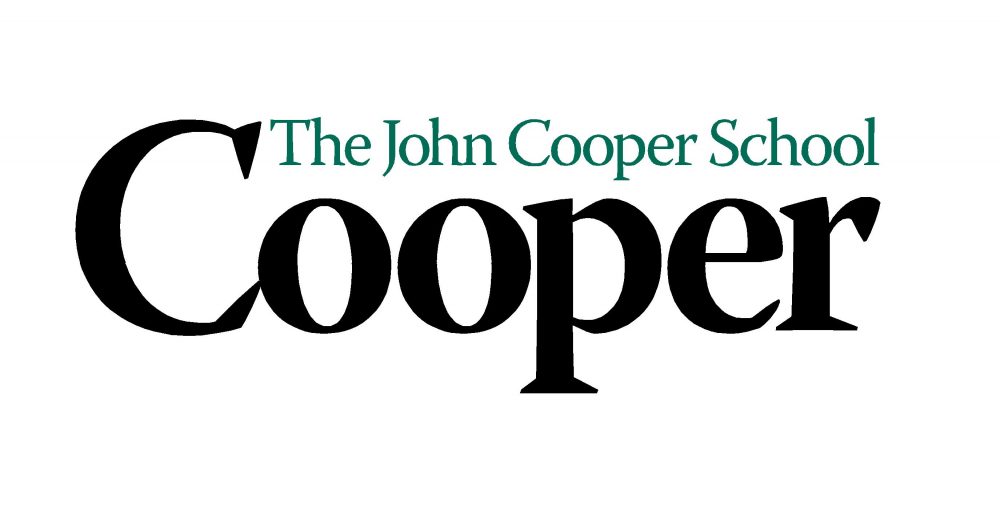 The John Cooper School is a Pre-kindergarten – Grade 12 independent, college preparatory day school that has been serving The Woodlands and greater Houston area since 1988. For more information, visit www.johncooper.org.