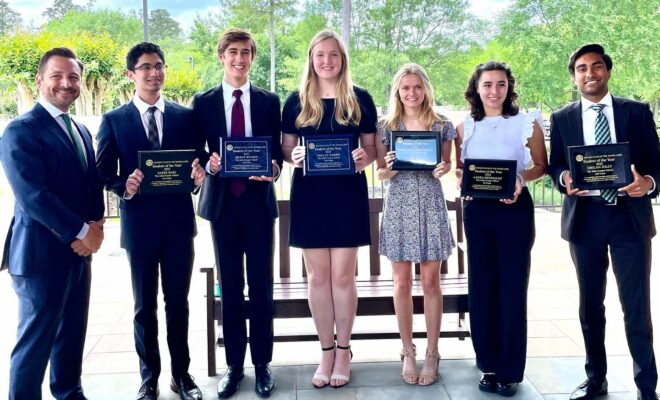 Lifestyle
Cooper Students Honored as Rotary Club of The Woodlands Students of the Year
By |
THE WOODLANDS – Six students from The John Cooper Upper School have been recognized as Rotary Club Students of the Year at a May luncheon of Rotary Club of The Woodlands. Students are nominated and selected based on their leadership and involvement in various organizations, both in the community and at school, while displaying a sense of fairness, honesty, and integrity.
The following students were recognized:
12th grade – Noelle Harris & Grant Wilson
11th grade – Eline Van der Donckt & Safee Baig
10th grade – Dhilan Jolly
9th grade – Laura Henriquez
The Rotary Club of The Woodlands hosts this annual event. Students are selected based on Community Service, Character, and Leadership. The students shared a little about their school experience and their future, and most importantly about what the impact of Community Service has been in their lives and school career.
The John Cooper School is a PK-12 independent, college preparatory day school that has been serving The Woodlands and greater Houston area since 1988.
For more information, visit www.johncooper.org.