People
Cooper Students Recognized by Rotary Club
By |
THE WOODLANDS, TX – Eight students from The John Cooper Upper School were recognized as Rotary Club Students of the Year at a May luncheon of Rotary Club of The Woodlands.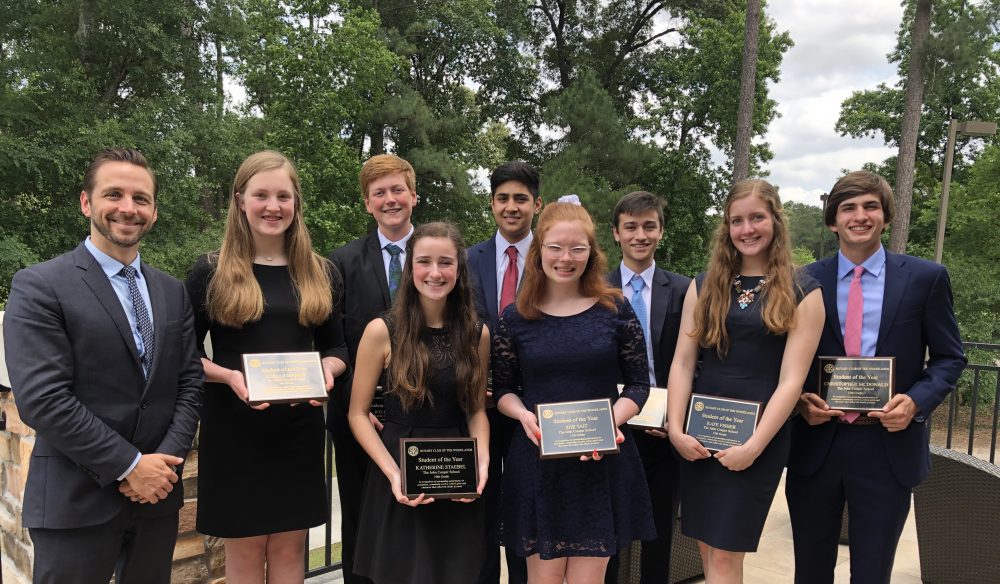 Students are nominated and selected based on their leadership and involvement in various organizations, both in the community and at school, while displaying a sense of fairness, honesty and integrity.
The following Cooper students were recognized: Kate Fisher and Christopher McDonald (12th Grade), Zoe Tait and Nicolas Alvarez (11th Grade), Katherine Staebel and Kyle Dove (10thGrade) and Noelle Harris and Omar Fayaz (9th Grade).
Established in 1988, The John Cooper School is a Pre-K through Grade 12 independent, college preparatory school that has a current enrollment of 1,232 students. For more information, visit www.johncooper.org.